A home is a place where people dwell and invest most of their time. They spend their time in various ways which include leisure activities, individual decision-making, the well-being of health, reading content, using smartphones, tablets, and laptops. Home automation is an emerging innovation that is molding the lifestyles of individuals. With the everyday changes, people are getting more awareness about digital literacy and digital tools to acknowledge the worth of technology.
The smart home system is getting mature quickly in Pakistan as a modicum of individuals is getting awareness. In a country like Pakistan, an average citizen cannot afford to replace their old appliances. However, he desires to improve with lifestyle with the latest products which give him the utmost satisfaction. Noticing these smart home needs, many brands have tried to give the most cost-effective products to Pakistani consumers yet they have failed.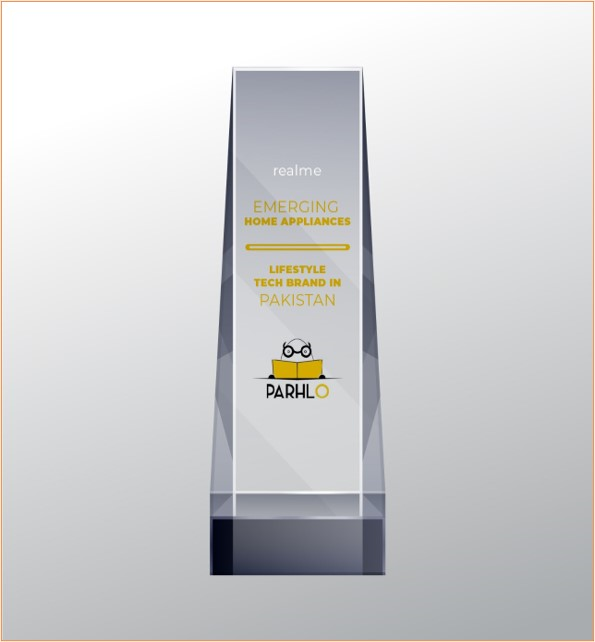 Considering the dire need for smart home and lifestyle improvements, realme has taken the liberty to deliver the best home appliances to Pakistani fans. It is endeavoring to manufacture the most outclass AIOT products in the market. realme, a globally recognized brand is the seventh-largest brand on earth. For the 3rd quarter of the year 2020, realme entered 61 markets at an increase rate of 250% covering 5 continents. It is working to give the best services to the youth to fulfill their demands. Its products are infusing the smart home and lifestyle culture in Pakistan.
With the dual driven strategy "Smartphone + A lot", realme is giving several amazing AIOT products to Pakistani users. To improve the lifestyle of the customers, realme has launched realme smart scale and realme band. Health is the prime concern of an individual. Therefore, realme has given smart home products which help a person in keeping his health.
A happy person means an improved lifestyle. realme has given realme smart cam 360 and realme N1 sonic electric toothbrush. In Pakistan, safety is deemed cardinal for a person. realme has introduced its realme smart cam 360 with greater flexibility. Similarly, the realme N1 sonic electric toothbrush is adding a fashionable feel to the brand's loyal users. The two exceptional products are giving an impetus to the revamped lifestyles in Pakistan.
The above-mentioned perks are testimony to the fact that realme is the emerging smartphone and lifestyle brand in Pakistan. Its diversified AIOT product line is ameliorating the lives of the Pakistani customers. With the "Dare to leap" attitude, realme is creating such products that meet the leap-forward needs and wants of the young customers. It became the only smartphone brand to achieve double-digit growth for 2 consecutive quarters of the year 2020. Let us bear witness to what the brand offers in the future to the market of Pakistan.