What a night! No one expected such an outcome from the second-leg matches of the quarter-finals. Two of the most important matches were played last night. Real Madrid vs Chelsea and Villarreal vs Bayern Munich. Villareal made a big upset with the UCL history and knocked out the German giants.
But the main match was Real Madrid vs Chelsea, everyone was waiting for this decisive clash. Chelsea played like real warriors, but on the other hand, Real Madrid is undoubtedly another breed in the Champions League.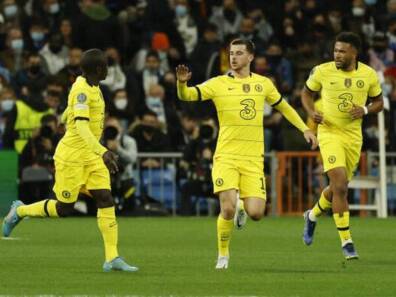 The way Chelsea played at the host's stadium no doubt was pure domination over the Spanish side. At one point, it looked like Chelsea has made a big comeback with three crucial goals by Mason Mount, Rudiger, and Tim Werner.
But Real Madrid made a strong comeback with the two goals in their cushions and headed to the semi-final of the Champions League. Just like the previous leg, Karim Benzema led his side with the most important late goal in the extra time.
Real Madrid headed to the Champions League semi-finals
Santiago Bernabeu was filled with both teams' crowds and the majority thought Real Madrid had a home side advantage. But Chelsea didn't bother, because they were ready to conquer and redeem from the first leg loss.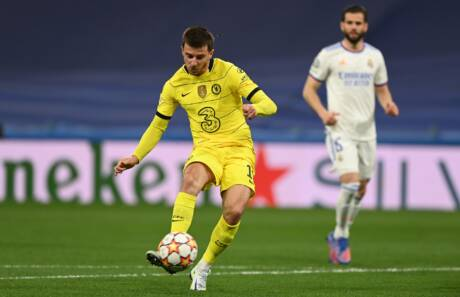 Inside the 15 minutes of gameplay, Mason Mount made a big move with the stunning strike and gave his team one goal early lead. Chelsea was in full attacking mode, trying to make as many chances as they could to sabotage Real Madrid's defense.
First ended with one-nil, the second half began, and in under six minutes of second-half Rudiger with the sweet header gave his side two goals lead.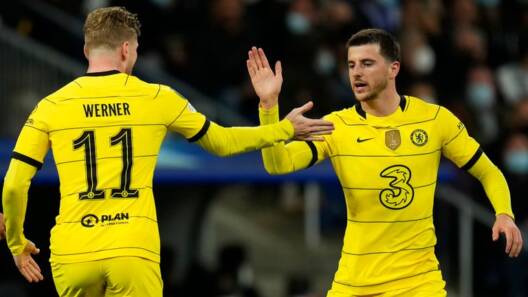 The match got intense because the visitors were dominating, Alonso with the outstanding strike tripled the scoreline, but on VAR check it was handball and the goal was denied. But later on, Tim Werner also joined his fellow teammates with the brilliant strike and Chelsea was three goals up.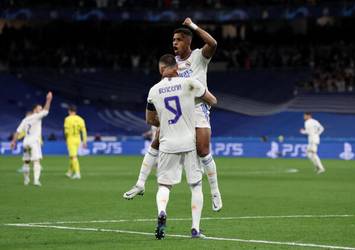 Real Madrid was desperate to recover, in the 80th minute, the outstanding cross by Luka Modric Rodryo with the fabulous volley gave his side a peaceful breath and hope to stay in the game.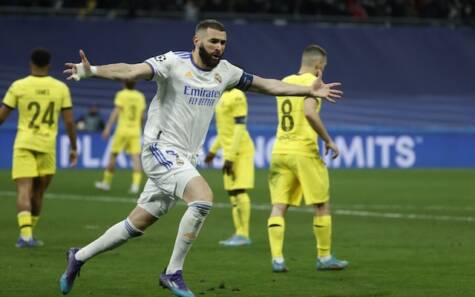 With the final whistle, 4-4 on aggregate, in the 95th minute of extra-time Karim Benzema made a big difference that lead his side to the Champions League semi-finals. Chelsea defenders shouldn't leave Karim alone with the clear head opportunity to score.
In the first leg, Karim Benzema was the man who scored the hat trick and demolished Chelsea defenders with three stunning goals.
Carlo Ancelotti blessed to have Karim Benzema
Carlo Ancelotti came to the third manager with the most Champions League semi-final appearance. While talking to the press after a nail-biting match. He shared his views on Benzema. According to him, depending on a player of Benzema's caliber is a blessing for Los Blancos. "We are dependent on Benzema," Ancelotti said during Monday's pre-match press conference ahead of Tuesday's clash with Chelsea.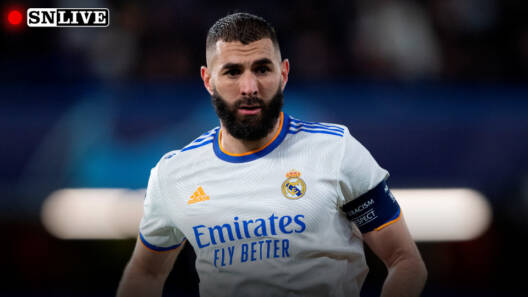 "That's how it is, we are not going to deny it. And I'm very happy that we are dependent on Karim. It's a reality, and it's a good thing.
"Karim is a modern forward and [does] what is required of strikers. Everything, including defensive work. He is the perfect representation of what a center-forward should be in today's football."
"I have sometimes thought about going to a national team, but I like the day-to-day [life at a club]," Ancelotti noted.
"I was able to go to Italy in 2018. Until I change that mindset, I'm not going to go to a national team.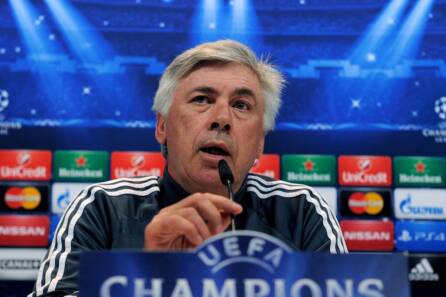 "I don't like working three times a year. If I get bored of that day-to-day desire, I'll stop. Of course, it was a great experience to be part of the [coaching] staff at the 1994 World Cup, but I like the work at the club level."
"Everyone knows it's going to be difficult, beyond the 3-1 [win]," Ancelotti declared.
"We will have to suffer and fight, for sure. We're expecting an opponent who will do their best to get through the tie.
"We'll see about the line-up. We would like [to play] the same game as there. We have to be prepared for anything, for a change in Chelsea's way of playing, because what they did in London didn't work out well for them."
I wouldn't say no to Real Madrid – Carlo Ancelotti
Carlo Ancelotti also put some light on staying at Real Madrid, "[Real Madrid] were the only team I couldn't say no to," added Ancelotti.
"If anyone else had come, I would have stayed at Everton. I was very good there. If Madrid is happy at the end of the season, I think I will continue to be happy, as I am now."
Thomas Tuchel accused referees
Chelsea manager Thomas Tuchel who won the champions league last season, this time couldn't knock out the Spanish giant Real Madrid and at the conference he accused referees. "I was disappointed that the referee had a good time with Carlo. When I wanted to go and say thank you, he was smiling and laughing with the opponent's coach.
"I think this is the very wrong time to do this after the final whistle, 126 minutes of a team giving their heart. When you go and see a referee smiling and laughing with the other coach, it's bad timing. I told him this."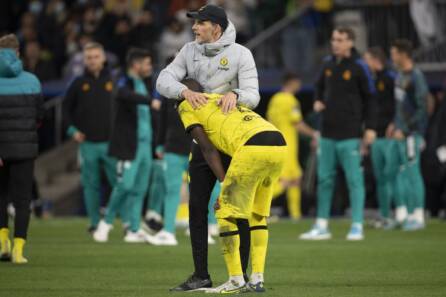 On Marcos Alonso's disallowed goal, Tuchel said, "Not only today…it is like this. Maybe I get myself into a problem. But if you play Real Madrid, you cannot expect that everyone has the courage [to make decisions]. I also felt the little decisions in the first leg and the second leg today.
"I did not see the goal, but I told him that I was super disappointed that he does not come out and check it on his own. In a match like this where you have a certain line to whistle, you should stay the boss and not give decisions like this to somebody in a chair who is isolated from the atmosphere.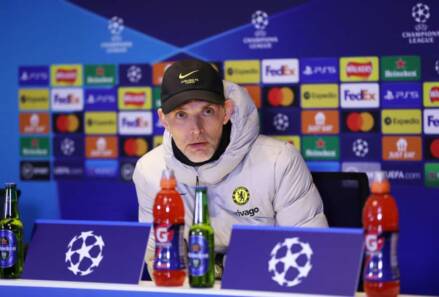 And from the way how a referee – he has a certain style and certain things that he allows and does not allow, and he follows a certain line – so I think he should stay in charge and check it on his own then he could also explain it better.
"It is just my opinion. I thought we deserved more minutes in the end because it felt like we had no minutes to play in the second half of the extra time. Maybe it is too much to ask for in matches like this against this opponent. We had it in our hands, and we were not lucky enough. It is like this."
'Players lived up the plan' – Thomas Tuchel
"The players lived up to the plan in a very different way than we did against Brentford and in the first leg. This is a huge difference. We were never shy of making the point that this is the most important: how we live up to a tactic and how lively we play in a structure. This was at the full limit today.
"This is where the credit goes to the players. We were much disciplined on the ball and very active and had a lot of investment off the ball.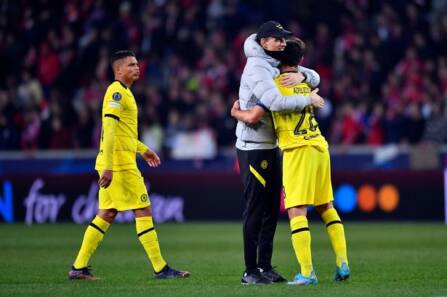 We showed a lot of courage, and from there, we showed a lot of quality, and this was the right way to do it. This is what we did against Southampton to show a reaction three days ago, and it's what we did today.
"I'm very happy. It's the way to go forward. We demand a lot from the players, and if we have this kind of effort, we are a special team. If not, we can lose against anybody.
So the point is made. The demands are high and to demand it in three matches with our schedule is not easy, but they showed a lot of character today and can be very proud. But at the same time, we are disappointed."
'Do or die situation for us' – Anotonio Rudiger
Antonio Rudiger speaks to BT Sport: "The positive is we didn't give up. Not many teams can come and dominate them as we did. But over the two legs, if you make these kinds of mistakes as we did, you get punished.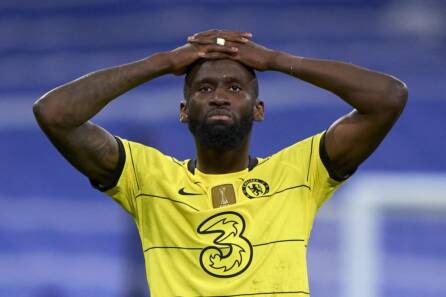 "The game plan was to find our number 10s. To find the space. We found it and got the goal. We didn't panic. In the second half, we did everything we could but over the two legs, as I said, you make these mistakes you get punished.
"It was a do or die for us. I think before the game not everybody thought we would have the 3-0. For them, the individual class comes to light with Modric and Benzema."
Apart from the Real and Chelsea clash. Villarreal shocked the whole world by defeating German giants who claimed that they will punish Villarreal. From the first leg to the second Villarreal hit only two shots on target and both of them were the winning goals for the team.
What do you think of the story? Tell us in the comments section below.