Best comeback in the history of the Champions League, no other team could pull such a miracle off and Real Madrid has done it. Yes! Last night, the second leg was played between Real Madrid and Manchester City at Santiago Bernabeu.
People were fully confident that Manchester City would demolish the Spanish side and secure their place in the Champions League final against their rival Liverpool.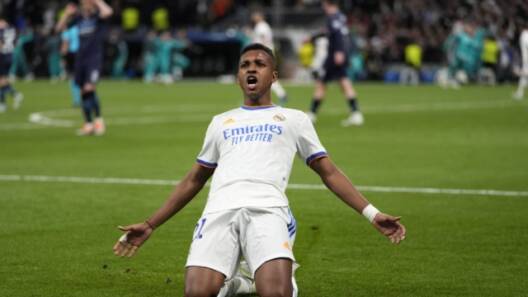 In the 70th minute, it was clear that Manchester City has done it, but the star player Rodrygo changed the whole dynamic of the game with two goals in two minutes and led his side to the victory.
At last Karim Benzema put a cherry on top with the triple goal lead and booked their ticket to face Liverpool again for the second time in the finals.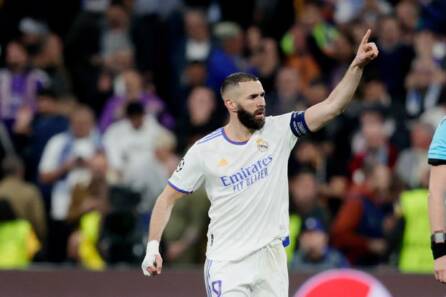 Everyone was in a great amount of shock at the way Real Madrid played because they only hit two shots on target and both of them found the net.
Pep Guardiola's chance to win the champions league since he left Barcelona has always been a dream. He couldn't even manage to win with Bayern Munich and now with Manchester City.
Real Madrid's miraculous comeback in the champions league history
The heartbeat was fast, the crowd was singing the Real Madrid anthem and everyone was on their toes since the kick-off whistle blew. Real Madrid got the home advantage, but the live win prediction pole was in full favor of Manchester City because of the first leg goal advantage.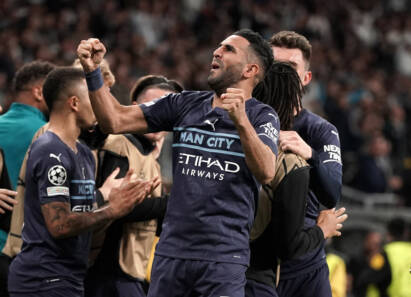 The match got intense when the second half began because it was now or die situation for the Spanish giant and they had to come up with a better attacking strategy. In the 73rd minute, Real Madrid's champions league dream shattered, hopes faded away and fans were leaving the stadium because Riyad Mahrez has increased the aggregate.
It was clear to everyone that Manchester City has done it and no one could stop them. Until in the 90th minute, Rodrygo equalized the score and raised little hope.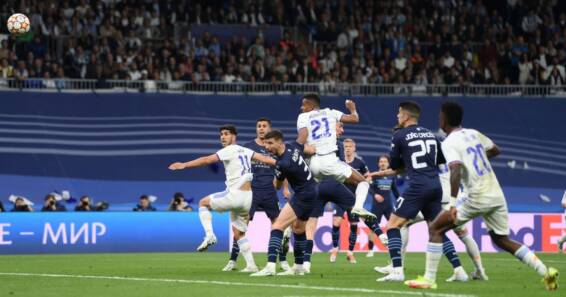 Within two minutes in a stoppage-time, Rodrygo with a great header resurrected Real Madrid's Champions League final dream and equalized the aggregate scoreboard.
It was a nightmare for Manchester City because in the end stoppage minute their win was taken away just like that in just 2 minutes.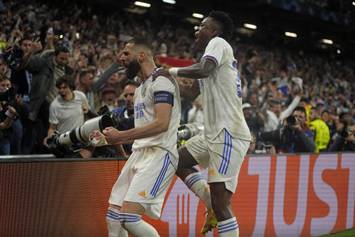 But the game wasn't over yet, how can king Benzema finish the game without scoring a goal, and there is the 95th minute Real Madrid won the penalty. Guess what? Karim Benzema chose the right spot to finalize the Paris tickets for his team and it was chaos all over the Santiago Bernabeu stadium. Karim Benzema shined throughout the season, he was the one who knocked out Paris Saint-German and shattered their champions league dream too.
Carlo Ancelotti makes history
With the historic comeback win, Real Madrid manager Carlo Ancelotti also made history by becoming the first manager to appear in the five Champions League finals. He helped Real Madrid to 'La Decima', their 10th Champions League trophy, an achievement they had waited 12 years to realize.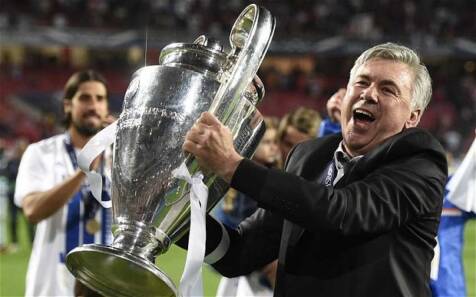 Now it's the second time he led Real Madrid to the Champions League final, he praised Manchester City during a press conference. "I can't say we're used to living this kind of night. It happened for us what happened against Chelsea and PSG. It's really difficult to say why," Ancelotti said, praising City for their control of the game.
"This is the biggest history of this club that helps us to kick on when it seems we are gone. It's true, the game was close to finishing, and we were unable to find the last energy we had.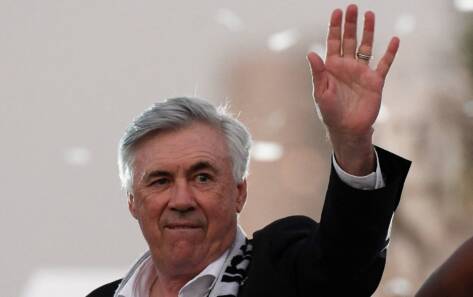 "We played a good game against a strong rival. After that, we equalized, of course, we were better psychologically in extra time. I have no time to think about this [that the game was lost], it was difficult in this period when City had good control of the game. The last opportunity we were able to go to extra time."
Speaking to Movistar, Ancelotti added: "The greatness of this club is this. It does not allow you to lower your arms when it seems that everything is over, it gives you the strength to continue, to continue, to believe. And that is what we have done.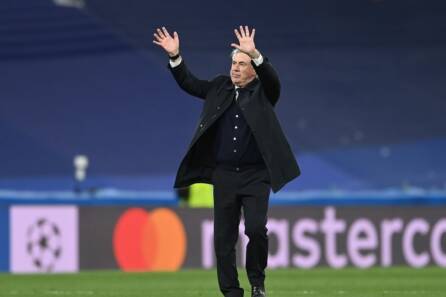 "The match was even and when it seemed that everything was over we looked for the last bit of energy to equalize it. When you can equalize the game in the last minutes you have a great psychological advantage. We did well in the first half, we lacked success between the lines, and we forced the long pass.
"We played the round of 16, quarters and semis against very tough rivals [PSG, Chelsea, City], three candidates to win the competition. It has been a success".
Ancelotti is in tears after a great comeback
Carlo Ancelotti found himself in tears, speaking to BT Sport after the match, Ancelotti said: "I cannot say we are used to living this kind of night, but this sort of night happened against PSG and Chelsea too. It is really difficult to say why these games happen, perhaps the history of this club helps us in these moments when it seems like the game is gone.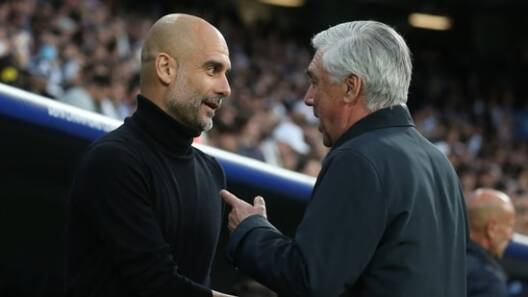 "The magic of the Bernabeu is true because the game was almost over and we tried to find our last reserves of energy against a really strong rival. Psychologically we were stronger in extra time because of how it happened. I had no time to think about us losing the game, Man City had good control of the game but in the last opportunity, we were able to go to extra time.
Goalkeeper Thibaut Courtois, also told the Spanish newspaper after the game "Can I explain that match in one word? Real Madrid. Did we believe we could do it?
Well, not really because we weren't playing well in front of goal, we missed key passes in the final third. Sometimes it doesn't come off, but that goal, that moment, the fans… and they also know what we can do. They knew that everything could happen."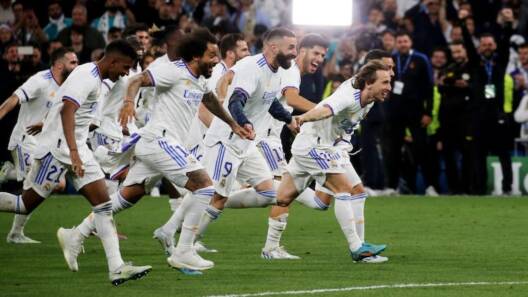 "We have eliminated very big teams, who have spent a lot of money to try to win a Champions League, and the path we have taken, beating PSG, Chelsea, and today is more impressive because they were all in the final minutes.
"The final? I think that when you reach a final everyone has the desire if you win four it is fantastic but if you win five you are more of a legend. If Madrid goes to a final then they are going to win it."
'We were close' – Pep Guardiola
Pep Guardiola was confident enough to secure the Champions League final spot but ended up returning to England. After the nail-biting game, Pep admitted that "We were close," said Guardiola. "The players gave everything. We were so close but we couldn't do it.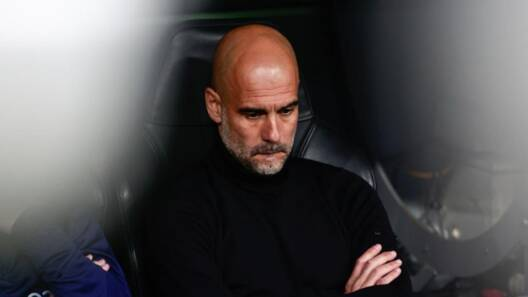 "In the history of football, this happens. With the people supporting them, it's more difficult.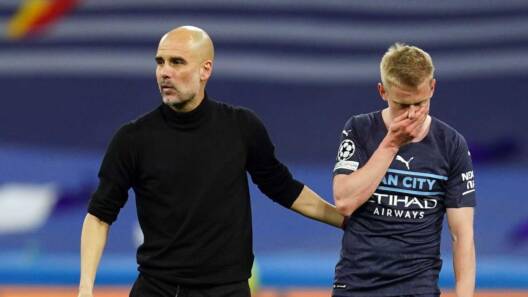 "I had defeats in the Champions League, tough defeats when we could not reach the final, so there's no doubt it's hard for us. "We can't deny we were so close to the Champions League final. We didn't play well in the first half but it's normal in this competition.
"It has happened many times in their history. They put a lot of players in the box, all of their crosses, and they scored two goals.
"We didn't suffer much until they scored, but we didn't play our best."
Pep's reaction to Real's resurrection
But he said Real's resurrection was no coincidence: "It has happened many times in their history. They put a lot of players in the box, all of their crosses, and they scored two goals. We didn't suffer much until they scored, but we didn't play our best.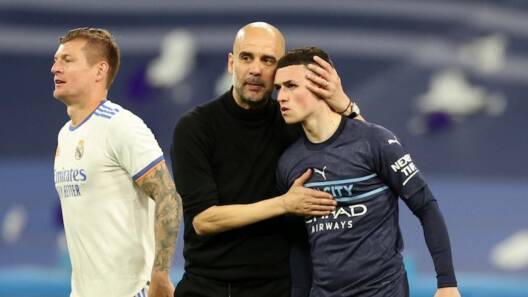 "After the goal, we controlled the game, Jack (Grealish) helped us control it. We could not finish when we were close.
"We need time now. We have to do it with our people. The players gave everything. We were so close. We couldn't do it. In the history of football, this happens. With the people supporting them it's more difficult.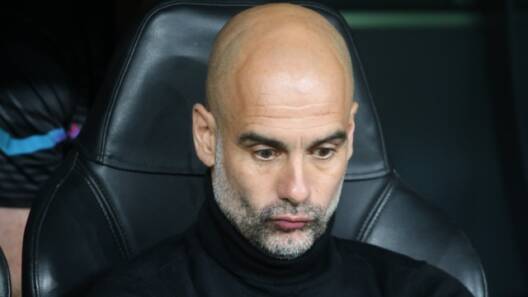 "This will have a positive impact on the Real players. On us? I don't know. They won, that's it. We weren't suffering all that much I don't think."
Expert analysis by Rio Ferdinand
Former Manchester United defender Rio Ferdinand explained what makes Real Madrid so dangerous after the shocking comeback. "You should never doubt the players in this team. We have always said, experience counts for so much in this competition, but they showed heart, and desire.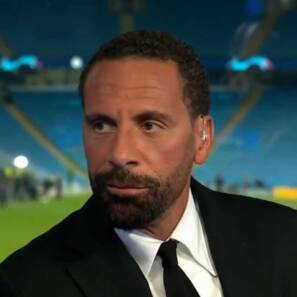 "These players, they have been there, they have seen this. The fact that they have so many players in this squad that has won multiple Champions League's, at no point in this tournament did you see them panic.
"No matter where they are, what players that they have got, these boys trust each other, trust the manager, and this crowd, they have been crazy."
'Never doubt the quality in this [Real] team. Heart, desire, character,' he told BT Sport.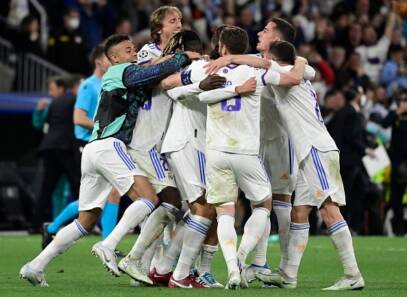 'They've been here, they've seen it so many times. These boys look around, trust in each other, and most of all in this crowd. This crowd, man. They pushed this team over the line. Rodrygo and [Eduardo] Camavinga, are phenomenal subs.
'This team has been comfortable suffering. PSG, Chelsea, they were suffering. They never for one minute panicked. They were comfortable in uncomfortable situations. They cross, score, and the whole place changes.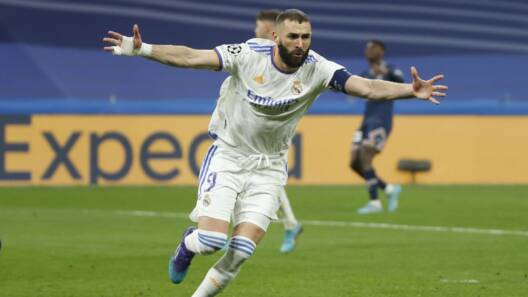 'The stadium took the life out of City. You saw the weight of history, the size of the stadium.
'Every single time this Real Madrid team pegged Manchester City back. 'They never seemed in total control. It wasn't the convincing City.
'Real Madrid proves time and time against hey will get chances. I was on edge for City. 'The character or quality of this Real Madrid team speaks for itself.'
Now get ready for the 29th of May, because Liverpool will be coming for the revenge of the 2018 Champions League finals.
What do you think of the story? Tell us in the comments section below.