Real Madrid knows how to take revenge on their rivals and yes they did it last night. It was a chaos of goals and only one name everyone chanting Benzema. He was the star of the evening and thrashed the home side, Chelsea.
Last night, Real Madrid faced Chelsea in the quarter-final first leg in which Real Madrid outnumbered the host and didn't give any opportunity to score more than one goal.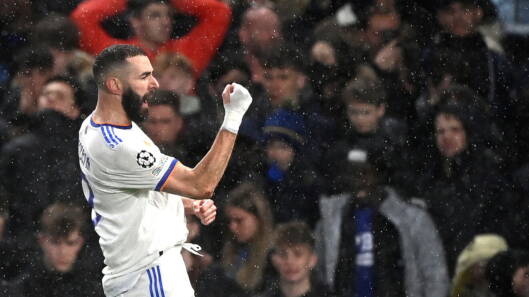 Carlo Ancelotti knew how to regain the fan's trust and the way Real Madrid players stepped inside Stamford Bridge felt like they were ready.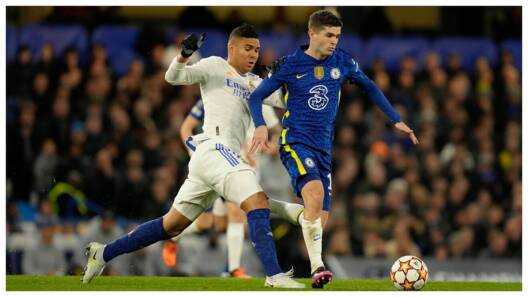 Real Madrid was overpowering in every manner from attacking to defending their goal. Chelsea who was the Champions of Europe couldn't handle one man who dismantle the whole team.
Real Madrid thrashed Chelsea with three goals
The kick-off whistle blew and there Real Madrid players rushed towards Chelsea's goal. Vinícius Júnior in the start had a great chance but hit the crossbar. It was a big warning for Chelsea that they can break quickly.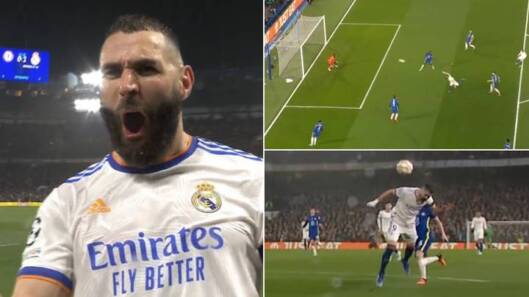 Madrid tried to make as many chances as they could. In the 21st minute, king Karim Benzema gave his lead with a sensational header that shocked everyone. It was a running header that didn't allow Mendy to react quickly.
Karim was in beast mode, because just three minutes after the first goal, he scored another stunning goal and gave his side two goals lead. The first goal was about power and accuracy, but the second one was delicate.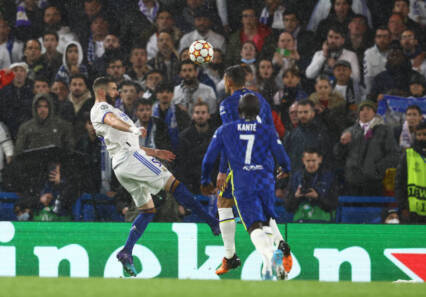 It was one-sided fair and disappointing for the Chelsea players. In the 40th minute before the first half ended, Kai Havertz gave some hope to his side with the powerful header to beat Courtois.
The second half began with the sloppy pass by Mendy and Benzema didn't miss that opportunity to react quickly and completed his hat trick. He was unstoppable, he was the one who changed the game for Real Madrid against PSG in the second leg with a superb comeback with a hat trick.
'We showed bravery and character' – Carlo Ancelotti
Real Madrid manager Carlo Ancelotti, who was found Covid-19 positive a few days back but later got a negative result and appeared for the game.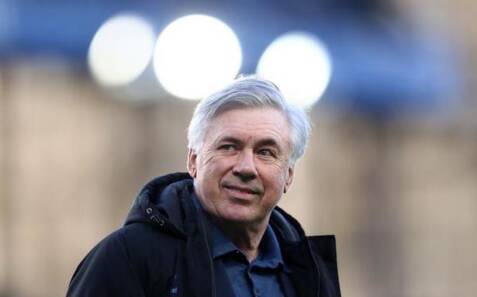 He shared his thoughts on the win, "I'm feeling fine. I felt fine and had virtually no symptoms. I've been away from the team for a week and found a team in fantastic shape on my return. We put in a very good performance and were brave and showed our personality. We were the better side, but there's still another game to come and anything can happen".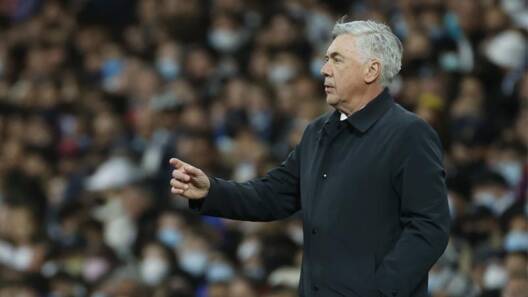 "It's now half-time in the tie and we want to produce the same performance in the return leg. We've given ourselves an advantage after producing a good game plan and that's all there is to it. We've got an advantage, but the tie is still wide open. Chelsea benefit from the fact that the away goals rule is no longer in place".
He also highlighted the most important element of the night. "The most important element was the bravery that the players showed. The key was that we played out well from the back and looked to play between the lines. We then attacked well through Vini Jr. and Benzema, who linked up excellently. When we play like that, we're capable of competing with anyone".
Boss praised Benzema for his skipper performance
"He's just like a fine wine. He gets better every day and feels as if he's gaining in importance within the team every day and is becoming more of a leader. That's making all the difference to him. He has a strong personality and is aware that he's an important player.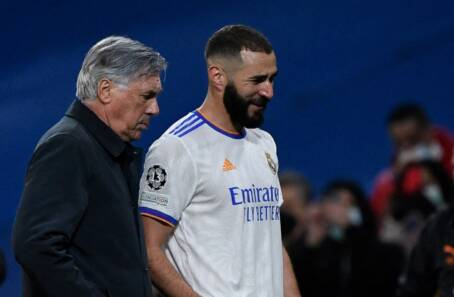 The way he carries himself makes him a role model for everyone. He's a complete player. He scores a lot of goals and is very important because he helps the team with his runs and when we're in possession. He's a real threat in the box. We're pleased with him and are lucky to have him".
On Chelsea, he said, "They're a great side, with great players. I've got loads of great memories from my time here and I still think the return leg will be tough.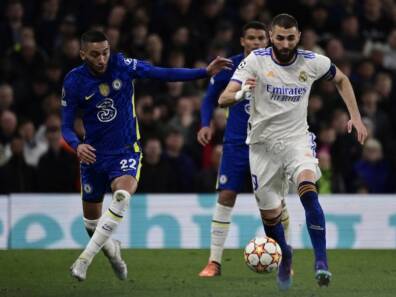 We must be focused, it's the only way to face it. They're a team that will always have a place in my heart and they're one of the best in Europe, as they've shown in recent years".
'It was my mistake' – Thomas Tuchel
Chelsea boss Thomas Tuchel who last year won the Champions League and made history. But this time his side looks unstable and struggling in both leagues.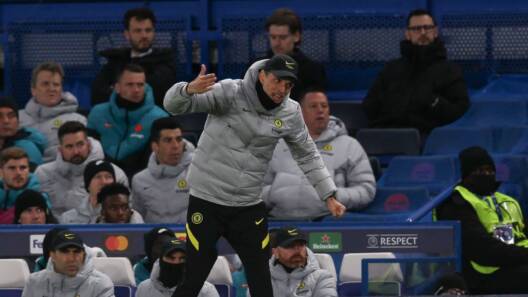 After the heavy defeat against Chelsea, Thomas shared, "We don't have to go to Madrid, we have to go Southampton and it is very important to process this," Tuchel told BT Sport. "It is crucial that we go to Southampton. If we keep playing like this we will lose at Southampton and then we will get hammered at the Bernabeu.
"It is a heavy loss. It was one of the worst first halves that I saw from us here at Stamford Bridge. Individually and as a team it was by far not enough. It was far from our standards and then you lose games.
"Passing, where we passed, how we passed, when we passed, when we attacked, the ball possession game… first half was so from any standards that we set ourselves that we cannot complain when we lose."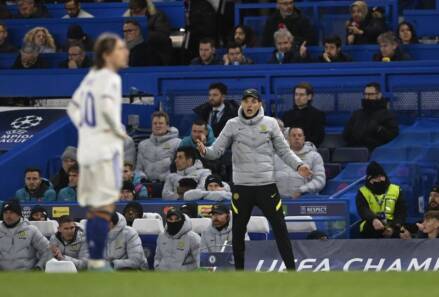 "I worry more about Southampton than I worry about Real Madrid in the next week. There is my focus. Today, is this alive? No. Not with this performance. First of all, we need to play Southampton and if we don't get our heads straight and mentality right we will not win in Southampton. And then this tie is not alive.
"If things change, maybe, but how many clubs in worldwide football won with three goals difference? How often did this happen? So maybe we should be realistic and should not get fatalistic and think that I give the wrong message. Let's be honest. We are competitive and need to find our competitive spirit and our quality and then we can hope."
Apart from Real Madrid vs Chelsea, another first leg match was held in which Villareal made the biggest upset by defeating German giants Bayern Munich by one nil.
What do you think of the story? Tell us in the comments section below.