Following the Bundesliga club's win against Atlético Madrid last week and ahead of their Champions League semi-final against French champions Paris Saint-Germain on Tuesday, we sat down with Nagelsmann. Here is what the 33-year-old RB Leipzig coach said after semifinals:
You're the youngest coach to ever reach the Champions League semi-finals and RB Leipzig is the youngest in the last four. Is your team bringing a confident young style to the competition?
"It's good that we're the youngest team and I'm happy that I'm the youngest coach to ever reach the semi-finals but I'll be happier if I'm the youngest coach ever to win the Champions League title!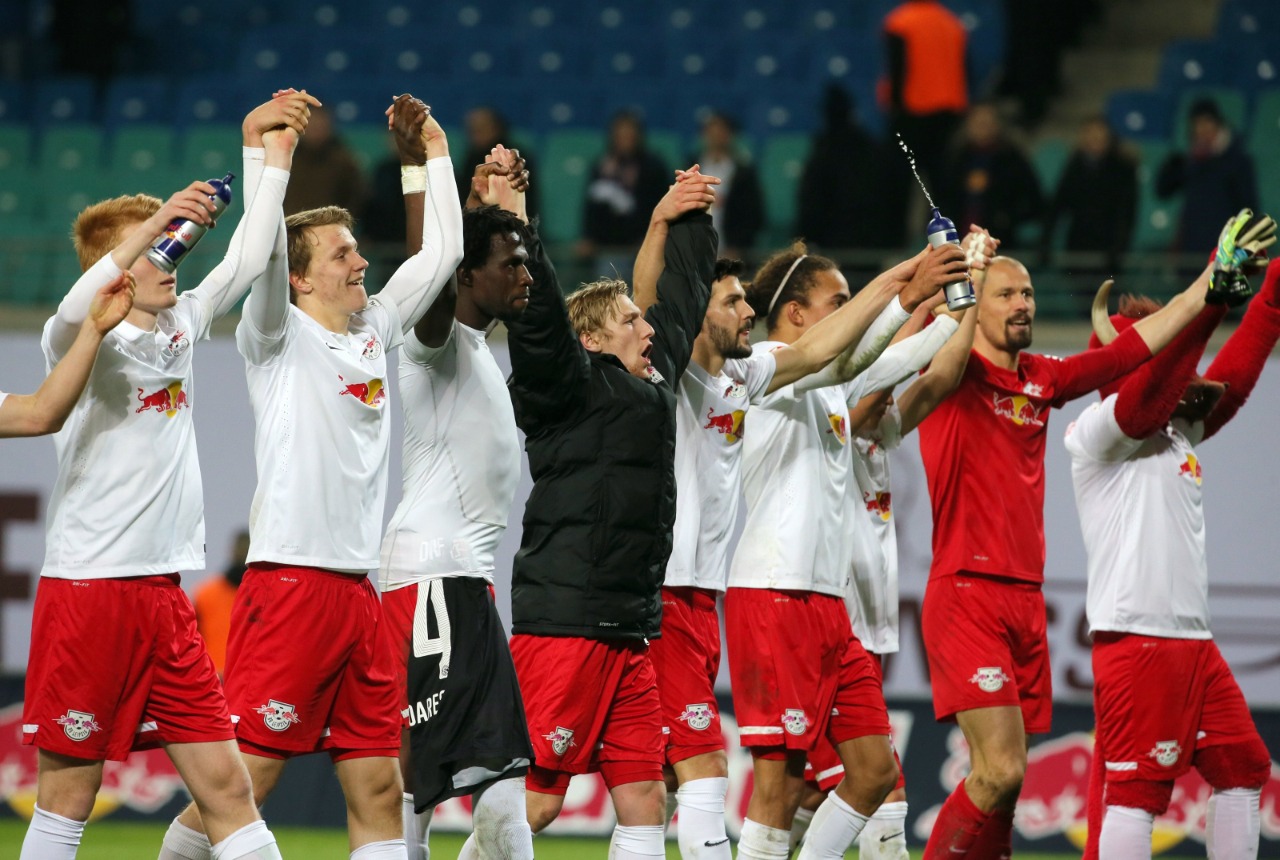 "I like to work with young guys and you can see against Atlético (Madrid in the quarter-final) that we're a young team who are brave, who are able to attack, who are able to march on 90 minutes and who always want to score goals. Perhaps that's a bit easier with younger guys than older guys."
Has the Champions League been a steep learning curve for you? What have you discovered about yourself during this long, long season?
"My first matches in the Champions League with Hoffenheim (in 2017-18) were not that successful. I learned a lot because in the first matches, sometimes I put too many defensive players in the starting line-up, and in a few games, we normally did well but ended up losing. This season (at Leipzig), we went in the right direction from the beginning when we won against Benfica. My decisions and the staff's decisions were a bit better. We tried to find a good balance between offensive-thinking and defensive-thinking players. It's important because the opponents in the Champions League are sometimes better than in the Bundesliga, especially in the knock-out stages. I'm very happy with the results and hope there will be many more matches in the Champions League in the future for me.
Which coaches were your role models?
"There are many idols like Pep (Guardiola), like Diego Simeone, like Jose Mourinho …. it's always interesting to be face to face against them on the sideline, to get in touch with them the first time, to recognize how they work, how they prepare the games, and how they act on the sideline. It's always interesting for a young guy like me. I'm 33 and have to learn to become a better coach in the future so it's always important to get in touch with personalities like them because they've won titles and my only title is the Under-19 German championship. That's not enough for my career. I want to win more so I have to learn."
What are your other main targets in the near future?
"The main target for the next Bundesliga season is that we reach the Champions League again. A top-four place is important for the development of the team.
We also want to do a bit better in the (German) Cup. We want to go to the final again. It's perhaps the easiest title to win with the team. We've got big targets, we have a lot of work but we're looking forward to it."
Can you tell us about the impact of Tyler Adams, who scored the winner as a late substitute against Atlético?
"He hadn't scored many goals before, especially in his professional career. I'm happy with him because he's an emotional guy who always goes to the limit, who always wants to win in every training session, every game but he didn't play that many minutes last season.
I told him on the morning of the match (against Atlético) that he would be on the bench but he was totally fine with that because I told him I also needed players who could come off the bench and have a big impact because of their personality and emotional way of playing. In the end, I didn't expect him to score but he did and it was a very important goal for him and for the club."
For most people, you are considered the underdogs against PSG. Do you prefer that to being favorites?
"I don't think about who's the favorites and who's the underdogs. We have to work hard; it's a big opponent with a lot of stars, especially Neymar, (Kylian) Mbappé, (Angel) Di Maria, and  (Mauro) Icardi, who can score goals, who are always dangerous in every minute. But we have to attack too; I think it could be the most difficult part for PSG to defend our attacking moments, so we need to create a lot because if we only defend against them, then perhaps they are a bit too good.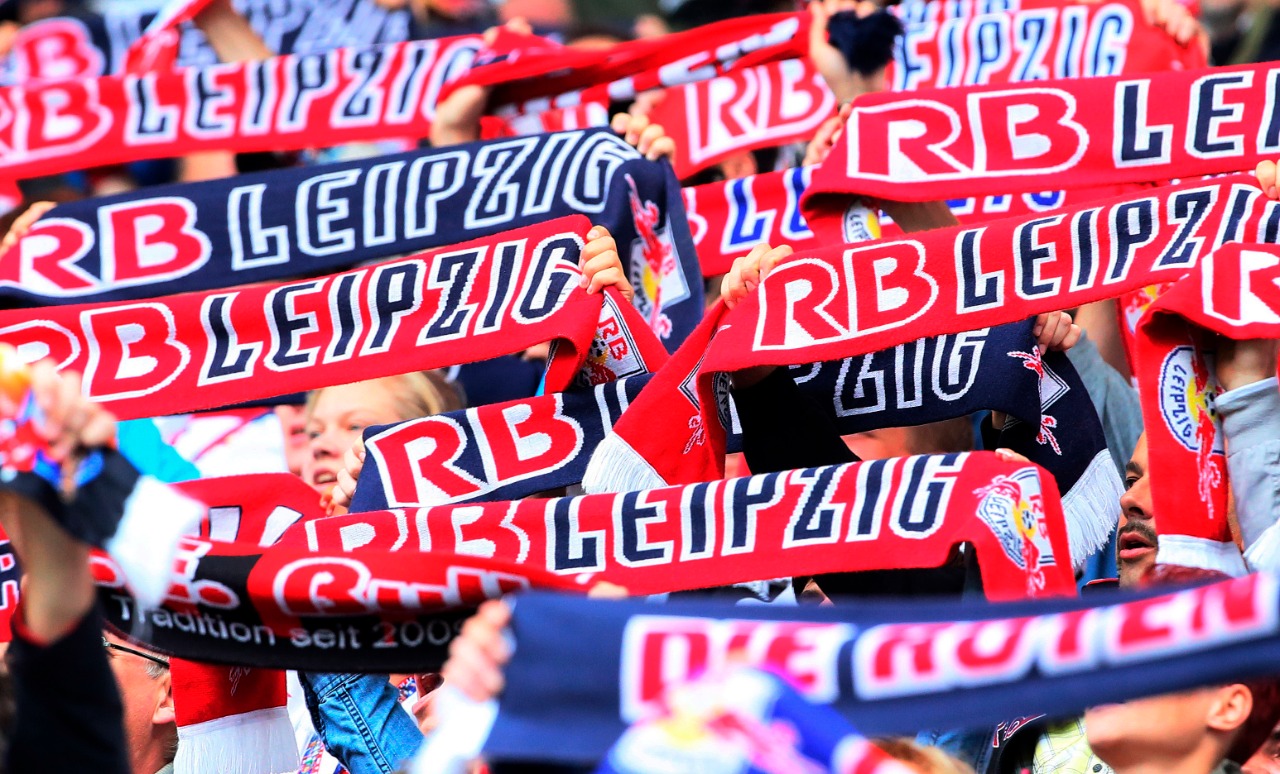 "The big difference between Atlético and PSG is that PSG is very fast and makes more counter-attacks. It's not that easy to defend. If we control the space behind our defensive line, then it will play a big role because we are good enough to score goals against PSG as well.
Just 11 years ago, Leipzig was playing in the fifth division, and it's only four years since they joined the Bundesliga. What is it about the club that has enabled them to come so far so quickly?
"It's all about decisions. In the past, Ralf Rangnick (former manager) and Oliver Mintzlaff (Red Bull global head of soccer) made a lot of great decisions because we have players like Youssef Poulsen and Emil Forsberg who were here in the third league and who are now in the Champions League semi-finals. I think it's a great and fast development of a young club but it's also a big topic for me and Markus (Krösche, the club's Sporting Director) in the future. It's important to spend the money we get to find good players for the future, young talented guys who are able to develop in a short period of time. If we can do that, then perhaps the development can be as fast as it has been in the past."