A Google goof-up is showing Anushka Sharma's name whenever someone searches for 'Rashid Khan wife'. As strange as it sounds, it is true. So apparently, Afghanistan cricket star and Bollywood star are married!
Surely, social media users had a field day after the little blunder on the search engine. Confusing as it is, there is a whole story behind it all.
As per a few media reports, Khan was recently asked in an Instagram QnA to name his favorite female actors. So seemingly, it stems from the cricket champ's crush on her and Preity Zinta.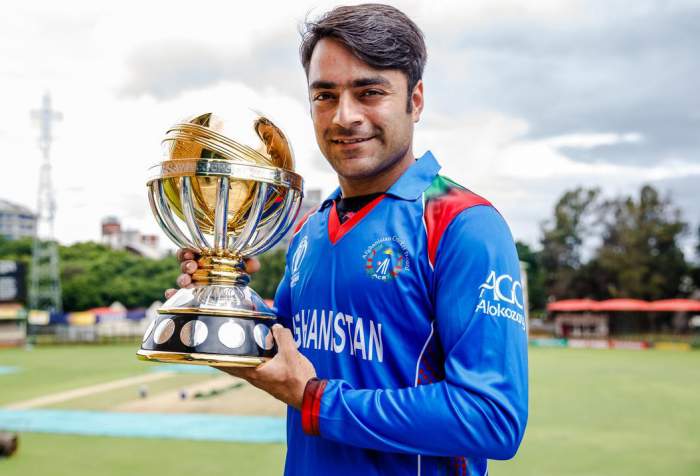 Even Google can mess up things. Can you believe it? Sounds strange, doesn't it? But that is exactly what has happened in the case of a famous Afghan cricketer and the B-town diva. Now when you search 'Rashid Khan wife' on google, it will show you Anushka Sharma's name.
This is what appears when one searches for it…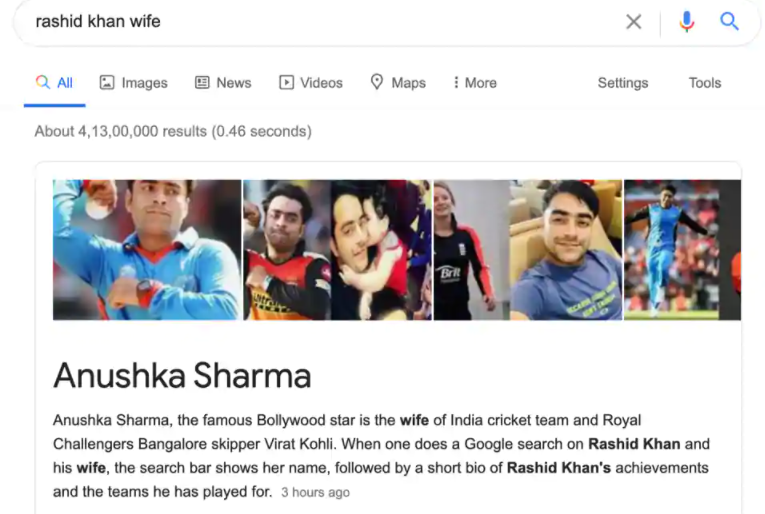 Khan trended furiously as news outlets reported Anushka Sharma as his favorite actress, as mentioned by him. In fact, the Internet was flooded with incessant headlines of Anushka being Khan's favorite actress. This in turn led to Google showing Anushka as the Afghan cricketer's wife.
Moreover, as more and more people began searching both of their names together, Google's search engine committed the goofy mistake.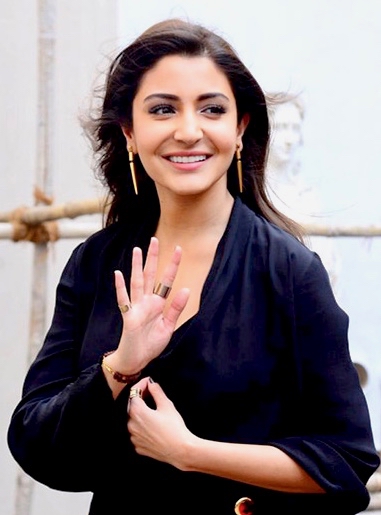 No need to worry, Anushka is still married to Virat Kohli
Bollywood actress Anushka Sharma is married to ace Indian cricketer Virat Kohli for almost three years now. The couple tied the knots in 2018 December in an extravagant wedding ceremony.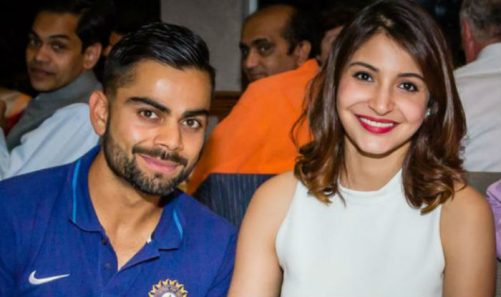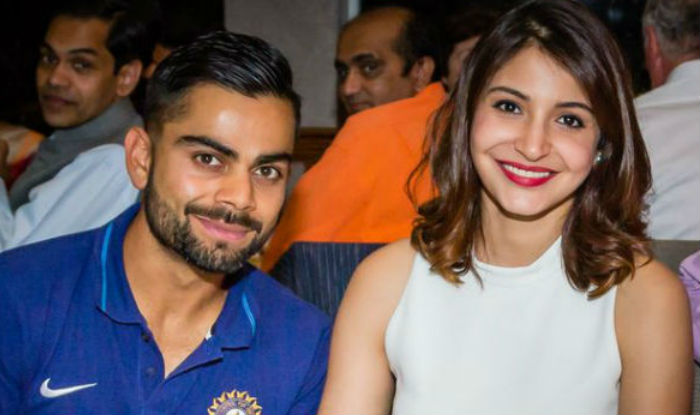 In August this year, the adored couple announced that they are expecting their first child in January next year.
While you might be curious to know about Khan's 'real' wife now. Well, much to your surprise the cricketer has not been married yet. In fact, he plans to tie the knot after the Afghanistan cricket team will win the World Cup.
What do you think of this story? Let us know in the comments section below.