Finding doppelgangers is pretty rare, especially when it comes to someone who is the exact copy of a celebrity. We found the doppelganger of Bollywood hunk and one of the finest actors of this generation's Indian industry, Ranveer Singh.
If you love and adore Ranveer Singh (which is really, really common), you might want to hold your breath and heart as we came across our very own Ranveer Singh who lives in Faisalabad.
Meet Hammad Shoaib
Ooops Sorry. Here's The Real Hammad Shoaib!!
This 20 Year Old Is Definitely The Exact Copy of Ranveer Singh!
This Comparison Proves The Resemblance Even More
And We Couldn't Help Ourselves From Drawing A Comparison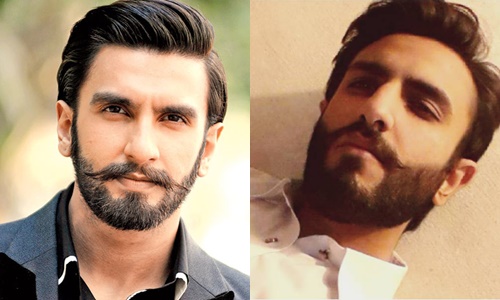 Same hairstyle, same beard style and definitely similar looks – our Ranveer Singh is definitely killin' it!

While talking to Parhlo, Hammad shared how often people compliment him on his looks, telling him that he looks exactly like Ranveer Singh. "It feels good sometimes when people compare you with one of the leading actors of Bollywood. Aside from that, I get to be the crush of many, many girls. So yes, it does feel good. *wink*"  
Obviously Hammad, who wouldn't want to have a crush on you, given how you look like one of the good-looking actors…
Hammad, who recently finished his A Levels, himself feels that he looks like Ranveer Singh. "I do feel I look like him (Ranveer Singh) when I look in the mirror. Whenever I meet someone, the first thing I get to hear is that I resemble a lot with Ranveer Singh. Last week a guy who works in my friend's firm came to me and asked me "Bhai aap hi dandruff nahi chalega wale ad mein aaye ho?" I laughed so hard at that time."
Oh My…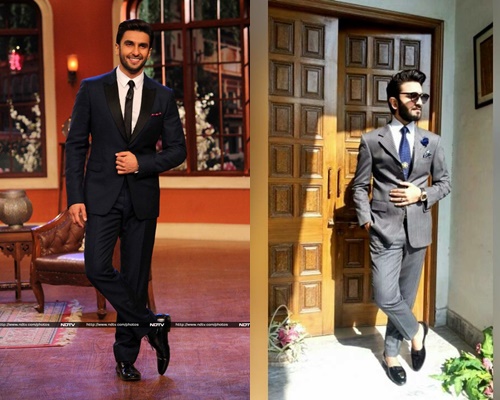 Similar to Ranveer, Hammad also has great dressing sense and style. In addition to this, his dancing skills are worth watching (as if his looks weren't enough to amaze all the girls)
And His Dancing Moves On Kaala Chashma Are Perf!
Hammad shared that working in Pakistan's entertainment industry is his dream. "I always wanted to be a part of Pakistan's film industry and showbiz. I've got some amazing acting and dancing skills and if I would ever get a chance I would definitely go for it. I want to show that I'm the perfect guy for this industry.  Just waiting for the right time and chance."
Here's to hoping Hammad finds his perfect break in the entertainment industry and that he also finds his Deepika. Follow him on Instagram to find out more about him!