Disclaimer*: The articles shared under 'Your Voice' section are sent to us by contributors and we neither confirm nor deny the authenticity of any facts stated below. Parhlo will not be liable for any false, inaccurate, inappropriate or incomplete information presented on the website. Read our disclaimer.
A group of interns at National Institute of Blood Diseases and Bone Marrow transplantation were shocked to learn the multiple blood disorders and more so of how we could help such patients. Often it is something as simple as a blood donation. One bottle of blood can save up to three lives. However, there is a blood gap as only a few of the eligible population actually donates.
To raise awareness, they organized a two-day event, "Rang de Zindagi". On the 8thand 9th August they painted a wall with some hemophilic patients with the message, "Be a real hero. Donate Blood." Instead of wishing to be a superhero we all can be real heroes and save three lives three times a year. The painting shows two figures entering NIBD blood bank and exiting with superhero capes.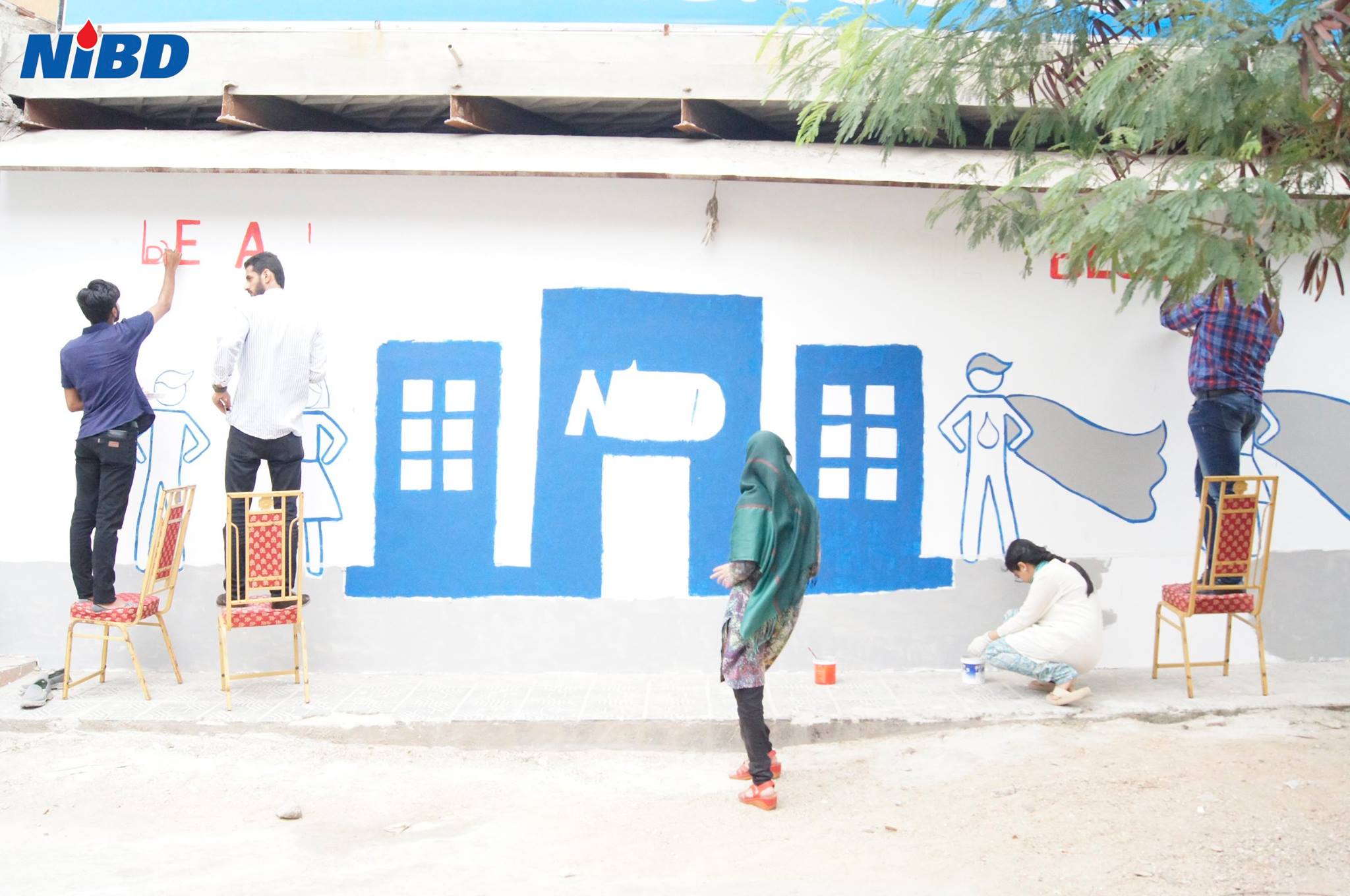 The wall painting was coupled with the celebration of independence as they were joined by children from the OPD. The interns painted the children's faces with Pakistan's flags and took pictures with different props.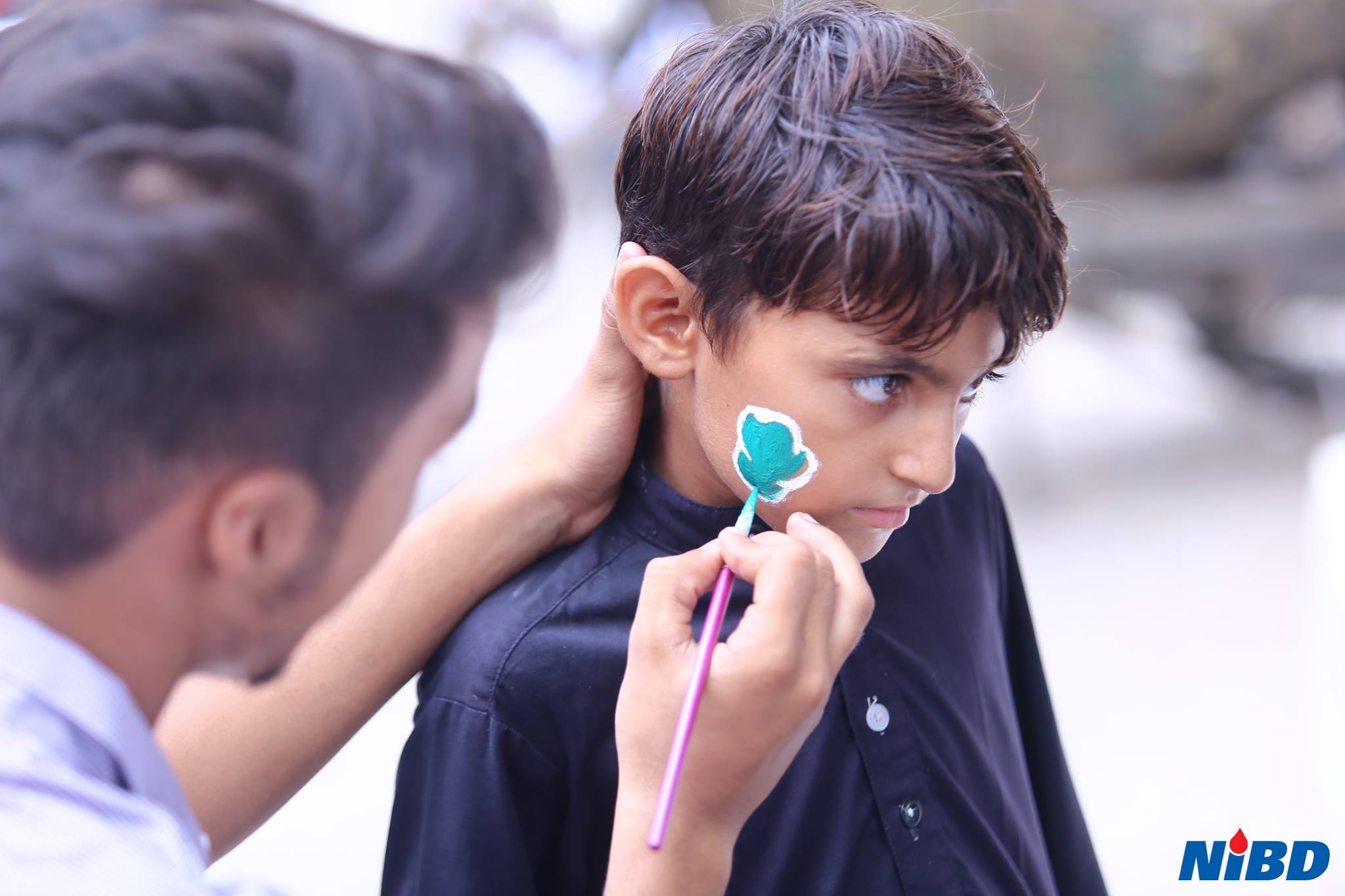 The interns hope the wall spreads the significance of blood donation and makes people realize donating blood is not something to be petrified of. Rather it helps the donor too by reducing the risk of cancer, balancing iron levels, preventing liver damage and burning calories.
So, what are you waiting for? If you satisfy the following criteria drop in at the NIBD blood bank and be a real Pakistani hero.
Age: 18 to 60
Minimum weight: 50 kg
Minimum 12.5g/dl hemoglobin
THIS AZAADI BLEED GREEN!!