As we all return from the prolonged eid holidays, where there was literally nothing to do because of the lockdowns, it is safe to say that all we did was eat, eat and eat! There was of course a lot of spare time on our hands too given the 9 day long holiday and we must say that Pakistani's made the most of it.
We reached out to Careem and they were kind enough to collaborate with us in terms of providing data as to what our fellow foodie Pakistani's were up to during this Ramzan and turns out, they were up to quite interesting stuff.
Let's talk about FOOD!
If anything, food is a major highlight of Ramzan. . Digging deep into what customers liked the most, here are a few trends that were witnessed by Careem during the holy month.
Aussie Burger Company was the most popular restaurant on Careem during Ramzan. The undying love of burgers for Pakistani's doesn't fail to surprise us.
To spice up the appetite, Peri-Peri Bites by Nandos was the most popular food item which was ordered on Careem during Ramzan.
Food combinations are ideal for foodies, we discovered that Burger and Fries together was the most beloved combo on Careem.
To our surprise, the Box of 10 wings by Wingitt won the category of best discount with a whopping 50% off.
Messed up sleeping routine in Ramzan? You already know it! The most popular time of ordering was in fact Sehri, with Dinner being the second and Iftar being the last.
Throughout Ramzan, 29% of meals were delivered before Iftar, with the limited time 'Pre-Order Iftar' button introduced by Careem. However, we can learn that most meals ( around 70 percent) were ordered for late night dinners or sheri.
Earlier this year, Careem introduced a life-saving option of "Buy and Send" in its delivery tile, where it allowed customers to purchase anything from anything and get it delivered to your doorstep. When asked, we were told the most popular item category delivered during Ramzan was Medicines, which was followed by a runner up category of Tobacco and Nicotine, hmm was the devil really locked up during Ramzan or are we real devils?
Generosity at its max!
Ramzan Car Type: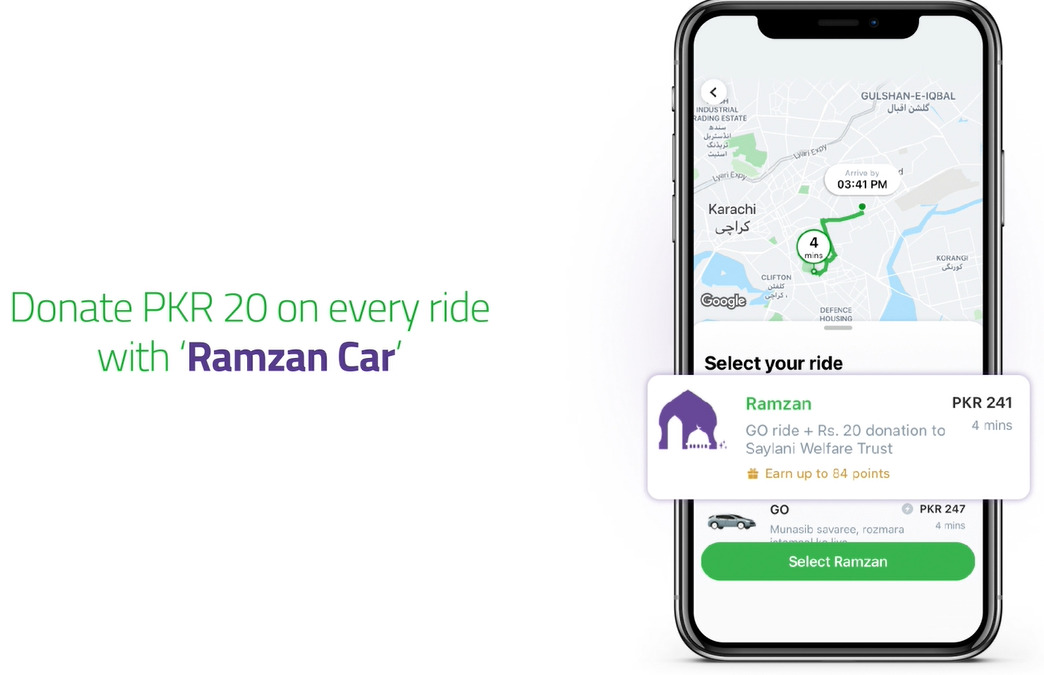 If there is one thing we can be proud of, it definitely has to be generosity of Muslims during the month of Ramzan. Like every other Ramzan, Careem had introduced 'Ramzan Car' through which Customers were able to donate PKR 20 in addition to the fare for every ride taken. A total of 7,911 rides were taken by this Car Type resulting in a total of PKR 158,220 raised for donations.
9. Careem Rewards: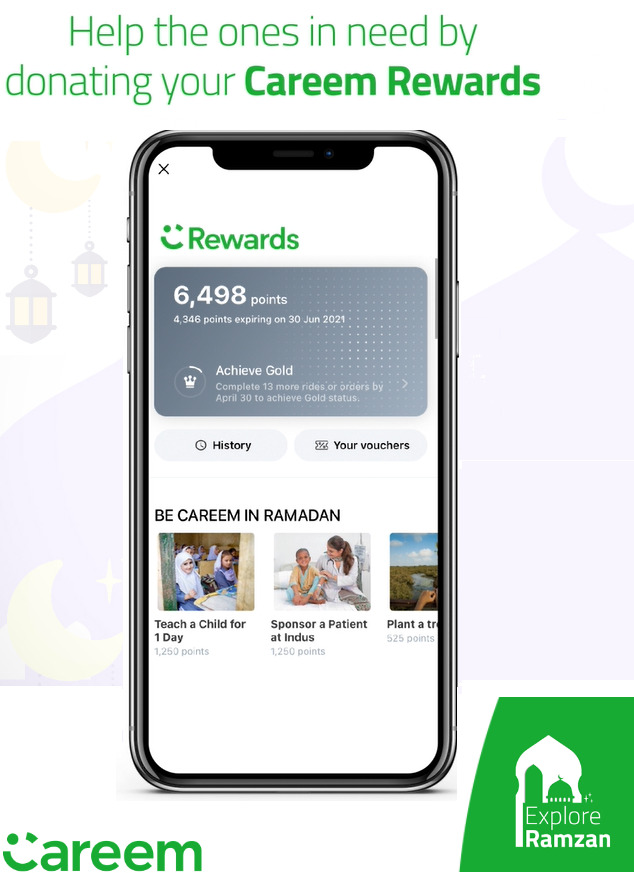 Similarly, Pakistani's showed massive generosity and donated around 121,779,600 points through Careem Rewards. It was great to see donations being done by using technology to act as an enabler all while maintaining social distancing standards and ensuring contactless engagement. The points will be donated to The Citizen Foundation (TCF), World Wild Fund for Nature (WWF), Indus Hospital, Shahid Afridi Foundation (SAF), United Nations High Commissioner for Refugees (UNHCR) and United Nations World Food Programme (WFP).
All in all, Careem users donated a total of PKR 1,151,980 of which PKR 36,652 was from Careem PAY, 158,220 was from Ramzan car type and PKR 957,108 through Careem Rewards.