One day away from the mega final of the T20 World Cup and everyone is excited like never before. After the Champions Trophy final, Pakistani cricket fans have never been this happy and pumped up for the final.
On Sunday, Pakistan will be facing England at the MCG stadium and battling for the glory of the T20 World Cup trophy.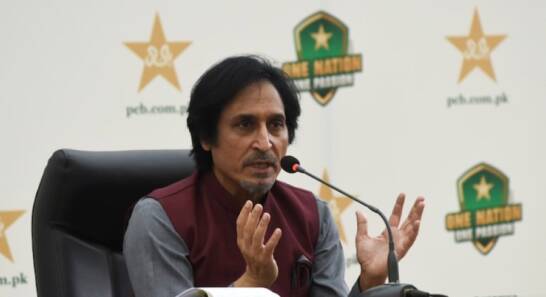 But before that, the chairman of the Pakistan Cricket Board spend time with the men in green and gave a short speech about World Cup to motivate them.
Ramiz Raja With Pakistani Players & World Cup Speech
Ramiz Raja was part of the 1992 World Cup final and he lived up to that moment throughout his entire life. He wanted to motivate and teleport his passion to players for that he gave a short World Cup speech.
He even told the reporters that, he met with the team and gave them a reference to that historic final at Melbourne Cricket Ground (MCG) three decades ago.
"That was the shortest speech," said Ramiz about Imran's chat with the team before the 1992 final. "Because what you are supposed to do has been done. Your technique cannot improve or decay in the next 24 hours. It is a mental game now."
Ramiz revealed that Imran just asked the team members to step out, enjoy and win the match. "I exactly repeated the words that our captain Imran Khan said to us at that time," he added.
It Will Be The Dream Come True
Ramiz Raja told the similarities between the 1992 World Cup and the present T20 mega event. "Boys are relaxed. They are playing tennis ball cricket inside, bowling bouncers to each and having chit-chats. So they look relaxed and this is how they should be" he stated.
Expressing his opinion on Babar Azam's leadership skills, Ramiz claimed that it was beyond recognition and that he certainly had the potential to achieve greatness.
"I've just told him (Babar) that he has the opportunity right now to achieve greatness and leave behind a legacy. If he lifts the World Cup, nothing could be bigger than that in his career" he said.
Yesterday, India faced an embarrassing defeat against England that led English men to the final, and Pakistan thrashed New Zealand to become the first team to reach the finals.
What do you think of the story? Tell us in the comments section below.