Remembered for that last catch almost 25 years ago which led Pakistan to its first ever World Cup victory in 1992 against England and now, regarded as the 'voice of Pakistan' because one simply cannot imagine a Pakistan cricket match without his interesting and insightful commentary. Yes, we're talking about the flamboyant and legendary Ramiz Raja.
But guess what? He is planning to change his 'cricketing' image to movies, and use his fame to his benefit. One of Pakistan's finest ever cricketer and analyst is about to become a movie-maker and he sure as hell is excited about it! It seems that Ramiz wants to take things a step further in his life and his credibility in everything has yet done is giving him the edge for the movie being extremely exciting.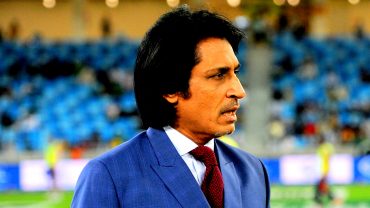 According to official reports, the 52-year-old former Pakistani batsman turned commentator, Ramiz Raja is all set to venture into the world of movie and filmmaking, announcing his first ever movie project that features the stellar Indian Bollywood icon, Sanjay Dutt as the lead of the movie.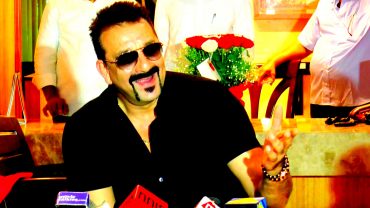 Although, he remained tight-lipped about the 'mysterious' project, but expressed his sentiments and 'wish' to cast either Mahira Khan or India's  Katrina Kaif will be asked to feature as the leading actress of his yet-to-be-titled telefilm. If this happens, Raja will become the first ever Pakistani cricketer to 'produce or sponsor' a stellar movie project.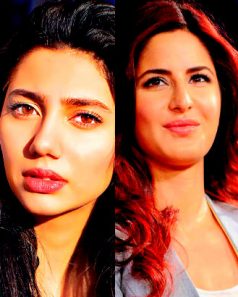 While speaking to a leading news channel, Ramiz explained that his movie will revolve around how to eradicate terrorism and violence through cricket. Furthermore, he promised his fans that the movie will be full of suspense and action. We're totally excited and now you know why.
No Indian actor or actress of such a fame-category has been cast in any Pakistani movie yet. If either of Sanjay Dutt, or Katrina Kaif, or even both sign for the movie, this will be the first time to famed Bollywood celebrities will be starring in a Lollywood movie.
Mahira Khan's Bollywood debut in Raees, alongside Shahrukh Khan, has earned her a lot of appreciation and fame. She is also the only Pakistani actress who has worked in Hollywood and crossed the Rs. 100 crore benchmark. Mahira alongside Sanjay Dutt in a movie produced by Ramiz Raja – if that doesn't get you excited then we don't know what will!