A picture of controversial Indian model Rakhi Sawant wearing a hijab has gone viral on social media, with users claiming that she has come out in support of the recent hijab movement in the country. Here is a fact check.
One hijab-clad student in India's Karnataka state retaliated by shouting back "Allahu Akbar" (God is greatest) after being heckled and jeered for wearing the garment by a mob of Hindutva supporters last week, It stirred outrage and sparked protests after schools in the state refused entry to students wearing the hijab.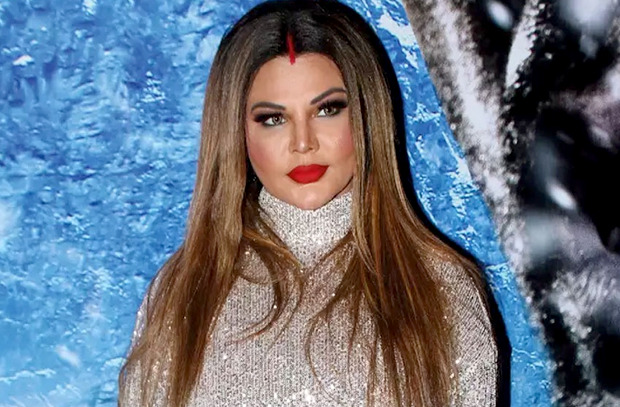 Sawant always manages to garner attention and keep her fans entertained with her antics. This time, a picture of Rakhi Sawant in a hijab is going viral on the internet. Social media users were of the opinion that the Indian model is supporting the hijab move in the country.
"I don't care what you think about her, she is a queen," wrote a Twitter user.
A little digging reveals that the picture circulating of Sawant is quite old and has nothing to do with the ongoing hijab controversy in India.
A reverse image search on the viral picture revealed that the model's picture is from August 2021. According to a video report published in Times of India on August 31, 2020, Sawant had arrived at a gym wearing a hijab.
As the model said in the video since she was wearing a short dress inside, she had to wear this outside her house. In fact, the model was not quite certain if it is a hijab or not. She said that a friend gifted it to her, and she wore it because she was wearing gym clothes.
Take a look at the video:
It has been a month since the students of a state-run school in Karnataka's Udupi district started their campaign after they were banned from entering their classrooms while wearing hijab. The story cascaded across the internet, and the students began protesting outside the school gate, reading their lessons.
Instead of pacifying the situation, other schools also started enforcing a ban on the hijab, out of fears of RSS supporters who also simultaneously started shouting pro-Hindutva slogans to worsen the situation.
The state machinery seemed to be helpless before the group. Instead, some ruling party members issued statements to defend the ban on the hijab which encouraged RSS members to provoke the situation.
Several meetings between the staff, government representatives, and the protesting students have failed to resolve the issue so far. The state's education minister also refused to lift the ban.
What do you think of this story? Let us know in the comments section below.