Former Pakistan's military boss; retired four-star rank General (R) Raheel Sharif has been granted three-year multiple visas for Saudi Arabia, along with his wife making him the first ever Pakistani in past 10 years to get that honor.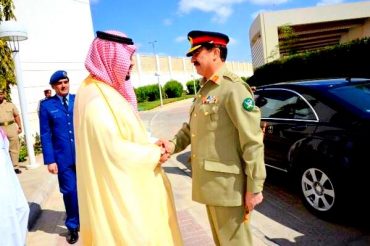 According to the report published by The News, the government of Saudi Arabia granted this facility in a private capacity.
The granting of three-years visa for Saudi Arabia is indicating and hinting towards the possibility that the former Pakistan's Army Chief might have accepted the offer to head the Islamic Military Alliance (IMA) coalition force and it is likely that he might take charge of it in coming few days or months.
For people to know, Islamic Military Alliance, also known as IMA is a coalition force that was formed by Defence Minister of Saudia Arabia, Crown Prince Mohammad bin Salman Al Saud, two years ago on December 15, 2015.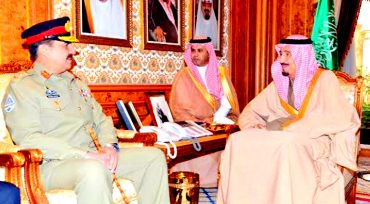 According to The News report, General (R) Raheel Sharif will be residing in the capital of Saudi Arabia, Riyadh, where the joint operation of Islamic Military Alliance has been established.
During the initial phase when this alliance was being formed, it had 34 members but now with the inclusion of Oman, it has 41 members now and if reports are to believed, it is likely that our popular retired Army Chief and people's favorite, General Raheel will be heading the Islamic Military Alliance as its founding Commander-in-Chief.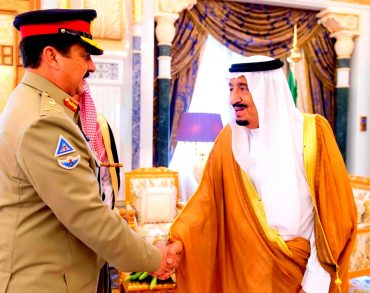 According to reports, the coalition force include 41 Muslim countries such as Oman, Jordan, United Arab Emirates, Pakistan, Bahrain, Bangladesh, Benin, Turkey, Chad, Togo, Tunisia, Djibouti, Senegal, Sudan, Sierra Leone, Somalia, Gabon, Guinea, Palestine, Comoros, Qatar, Cote d'Ivoire, Kuwait, Lebanon, Libya, Maldives, Mali, Malaysia, Egypt, Morocco, Mauritania, Niger, Nigeria and Yemen respectively.
Will we be getting yet another chance to acknowledge his efforts and military leadership with the famous #ThankyouRaheelSharif slogan in coming few days? Only time can tell.
Read Also: Saudi Arabia Grants First Permanent Residency To Foreigners!