Former Chief of Army Staff, General (r) Raheel Sharif does not come short of any popularity. He has a celebrity status and is loved by millions of Pakistanis for all the right reasons. Raheel Sharif's reign as COAS restored an impossible goal of restoring peace and prosperity in many parts of the country, rampant with terrorism.
Operation Zarb-e-Azb was one of the contemporary examples of Raheel Sharif's success as the COAS. He led the role diligently and delivered as the leader. Today, thousands of Pakistanis have leapt forward in living their lives peacefully. People in the rural areas are moving forward, becoming more progressive, only as a result of the monumental efforts led by our army. Meanwhile, the former COAS' son got married recently and the pictures got insanely viral. That's not all; he was seen doing some really nice dance moves!
Check out this cute picture!! OMG!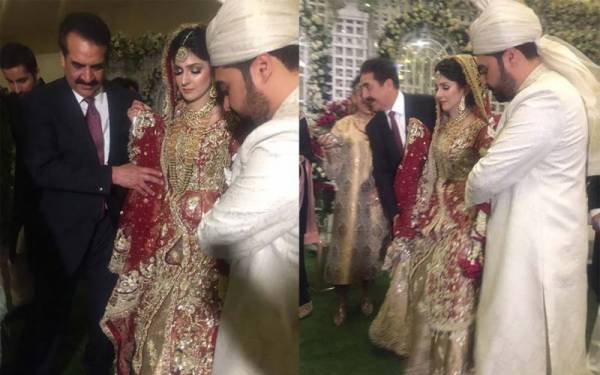 Here is Raheel Sharif, like you've never seen before!
https://twitter.com/timesn0w/status/983743973582831616
Well, he does look crazy grooving at the music! The song he is dancing to is "Bachna Aye Haseeno" and yes, we are delighted to see him enjoying and making most of his life without having a care or two about what others would think of him. Surely, when you are retired and living off your days with your family, you can do such things.
This video would surely go down on a positive note for the followers of former COAS.