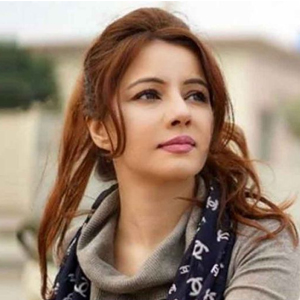 Entertainment in Pakistan is the fuel for many. For decades, Pakistan's entertainment industry has produced many names that have become global icons and worldwide names. Some for their supersonic skills in front of the camera, while others with a set of skills behind the camera.
One name that has gained popularity and prominence over the last couple of years is Rabi Pirzada. No, she is not a young actress, nor new to the industry. Let us take a detailed look into the controversial life of Rabi Pirzada.
Early life and education
Born on 3rd February 1992, Rabi Pirzada is a 27-year-old former Pakistan model, actress, and singer. Her birth city being Quetta, Pakistan, Rabi had an illustrious schooling time. Being a topper in her class, after finishing her high school, Rabi Pirzada went on to do her Bachelors's degree in Computer Science.
After finishing her degree, she also worked as a software engineer intern. Not satisfying her academic hunger, Rabi enrolled herself in an MBA program but left it only after two semesters. That was the time when Rabi Pirzada realized she didn't want an average life and wanted to join the showbiz industry.
Family life, and early marriage of Rabi Pirzada
Rabi Pirzada was born into a mildly conservative Muslim family. Rabi was born in the Quetta cantonment area because of her father, Major Humayun Pirzada, who was posted in Balochistan. Her mother is an academician and an architect as well. Rabi Pirzada also has two brothers.
At the tender age of 18, Rabi Pirzada married a family friend named Tahir Shah. Tahir too was an ex-army man who also owned a business. The couple has two beautiful children together.
Rabi Pirzada's career
After failing to cope with her field of Computer Science, Rabi knew she wanted to try her luck in the entertainment industry. Since childhood, Rabi was passionate about singing and dancing. And with her good looks, it wasn't impossible to turn it into a career.
In 2004, Rabi Pirzada started her career as a singer. Her first album hit the market in 2005 titled 'Jadoo'. A few of her songs including 'Daadi Kuri', 'Mujhe Ishq Hai', 'Jadoo', and 'Kisi Ke Ho Ke Raho' earned her decent fame.
However, her career as a singer never really hit it off. After her album, she vanished from the scene for a handful of years. Prominently returning as a TV show host in 2015, hosting 'Friendly Opposition', 'Weekend With Rabi', and in 2018, 'Noor Bibi'.
In 2018, Rabi Pirzada finally made her cinematic debut with actress Meera Jee in the movie Shor Sharaba, which was a huge flop on the box office.
Facts about Rabi Pirzada's life
Apart from controversies, which we will shed light on later, let's tell you about the likes and dislikes of Rabi Pirzada. Rabi is an avid foodaholic who loves eating fast food, especially burgers and pizzas. She also loves biryani.
In her music taste, her favorite artists include Sonu Nigam, Shreya Ghoshal, Rahat Fateh Ali Khan, Sajjad Ali, and Nadia Ali. Her favorite actress, Mahira Khan.
Rabi has a host of different hobbies – of which her favorite are painting, horse riding, and swimming. She is no firm girl, as she takes a keen interest in Karate and Taekwando. Rabi Pirzada has always been vocal about the atrocities being committed in Indian Occupied Kashmir as well, making it to many protests.
Rabi Pirzada also owns her own salon in Lahore titled after her own name. Pirzada is an extreme outrider who loves riding her motorcycle for the thrill. She also owns dozens of reptiles which include snakes, lizards, and crocodiles – which we will discuss later.
Controversies in Rabi Pirzada's life
Rabi Pirzada's life has remained full of controversies. Sadly, the last controversy in her life changed her complete outlook of the world, from which we will begin.
In November 2019, Rabi Pirzada's personal pictures and videos were leaked on the internet. In the videos, Rabi was seen in uncompromised positions, filming her ordeal, which went viral like wildfire.
People started sharing the videos and pictures, while also taking jabs at Rabi Pirzada for filming them in the first place. This also stirred debate around the privacy of people. Rabi later informed that she had previously sold her phone which was breached and her personal data was leaked.
Once Rabi was disgraced globally, she came to terms with the fact that it happened. From there on, she pledged her life to the path of Islam, leaving the showbiz industry completely. Rabi Pirzada even launched a complaint/case with the FIA.
Many, on the other hand, claimed that Rabi Pirzada had leaked the videos herself, as a gesture of attention-seeking. However, we seldom think that was the reason for the breach.
Before her life-changing experience, in 2017, Rabi Pirzada had an online spat with Bollywood actor Salman Khan. She frivolously criticized the Bollywood actor for promoting 'criminal activities' in his movies.
Also, in 2019, Rabi Pirzada again locked horns with an Indian, this time the Prime Minister of India, Narendra Modi. Rabi posted a video with her pet reptiles, which includes a number of dangerous snakes, a crocodile, and other lizards, and threatened to release them on Modi. She criticized him for the harsh treatment of Kashmiris in the Indian Occupied Kashmir.
When Rabi Pirzada released the videos of her reptiles, she was taken to task by the Wildlife Department for caging wild animals and using them as props.
Rabi Pirzada's current life
After Rabi Pirzada's world changed in 2019, since then, she has changed herself too. She now claims she prays 5 times a day. Rabi, after leaving showbiz, went for Umrah right away, in a bid to wash her sins. Today, Rabi claims she has seen the light and everything she did was against the acts of Allah. So now, all she wants to do is please the Almighty.
Currently, Rabi Pirzada does a live show on her own YouTube channel titled 'Ramadan Kareem with Rabi Pirzada'. As per her Twitter bio, instead of a singer, she is now a 'Naat khwaan'. Rabi Pirzada still has a huge audience with 235k Twitter followers and 33k YouTube subscribers.
The rise and fall of Rabi Pirzada is a story to remember. This also teaches us the importance of privacy and how one incident in our lives can change everything. Rabi has spent 11 years remaining in front of the public's eyes.