Pakistani controversial celebrity Rabi Pirzada grabbed many headlines when her private data got leaked on social media. She faced severe criticism when people mercilessly bashed her over her leaked explicit videos.
Soon after the incident, the singer quit the showbiz industry and begins her spiritual journey. She has also performed Umrah last month. She was once again criticised for her newfound commitment to Islam.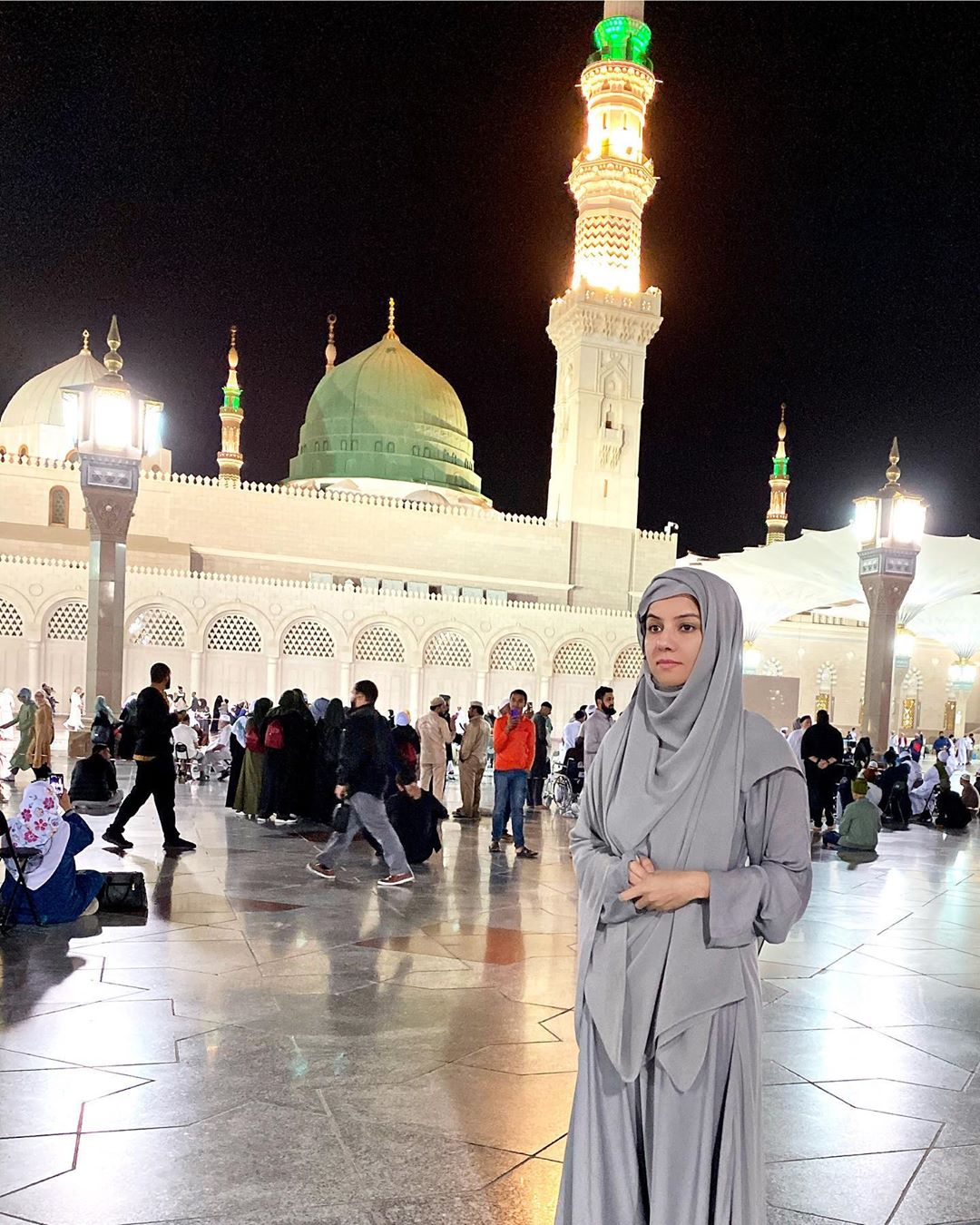 Time and again, Rabi has given her clarification and apology about the storm she has created due to leak of her explicit data. In her recent Twitter post, she has once again reply back to people who have been questioning her sudden inclination towards Islam.
She has also shared an email from an Indian fan who has apologized to her on behalf of all the Hindus who has bashed her over the period of time.
An Indian man identified as Ishan wrote an email to Rabi where he said that Indian media tried to create a negative narrative against the Pakistani singer which is completely false and baseless.
Indian fan calls Rabi voice of humanity and flag bearer of Islamic values
He said he wants to apologise to her on behalf of every Indian. He called her a 'flag bearer of Islamic values' and an 'inspiration to humanity'.
"The media in India tried to create a narrative that you are against Hindus and India. Their coverage of you was biased and devoid of facts. Or rather based on meaningless conjectures. You are flag bearer Islamic values and an inspiration to humanity. Therefore I apologise you on behalf of all Hindus who have targeted you in any form. Forgive us for writing negative news against you," he wrote.
Rabi thanked his fan for the kind words and for showing support to her in her bad times.
جب مشکل وقت آیا آپ سب نے میرا ساتھ دیا۔ کچھ شر پسند لوگ آج بھی میرے اسلام کے فیصلے کے خلاف ہیں۔ یہ ایک ہندو کی ای میل ہے، اللہ کا شکر ہےلوگ جانتے ہیں کیا ہوا۔
I usually don't post emails but this one is imp. Thanks to Allah people do get my message for humanity. #chotisibaat pic.twitter.com/weJZ626yXK

— Rabi Pirzada (@Rabipirzada) February 18, 2020
Rabi announced she is quitting showbiz industry in November last year when her private videos got leaked.
"My mistakes are between myself and my Creator, the One who knows what is in the hearts of the people. He is the All-Forgiving and the Most Merciful," she said in a video statement after the scandal.
She has recently shared in an interview that she had gone into 'sheer depression' at that time and felt her life was just finished. She said it was hard to take the decision to quit the industry as she was earning large sum of money when she took the harsh decision.