Pakistani actor Rabab Hashim has tied the knot and is all set to join the list of celebs who got hitched in 2020, her wedding pictures are breathtaking. The Piya Mann Bhaye actor took to Instagram to share pictures of her mayoun in which she can be seen dazzled up in an all yellow attire.
The versatile actress has enunciated the challenging roles perfectly with her innate talent and charm on the screens. Throughout the years, she has managed to portray a dozen of different types of characters effortlessly on the screen.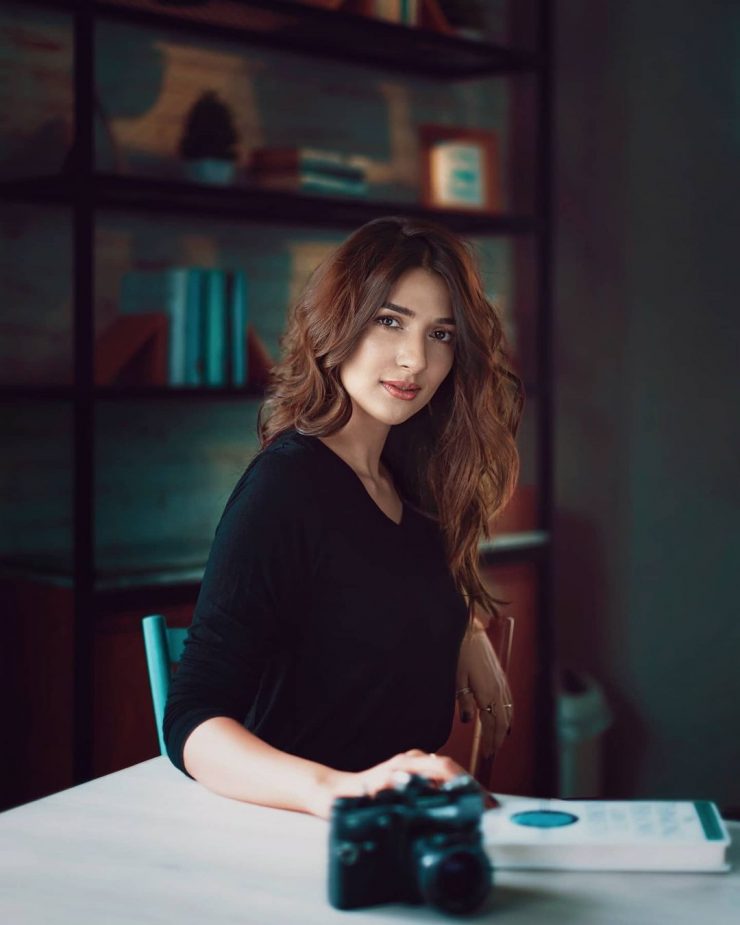 Embarking on her acting journey from an antagonistic character of Maya in her first play in 2012, Na Kaho Tum Mere Nah, Hashim took on the role to the best of her ability.
After proving herself as an established actress, she is treading swiftly on the ladder of success. Yesterday, the starlet surprised her fans by sharing photos on Instagram in which the bride-to-be is seen getting henna applied to her hands as is the custom.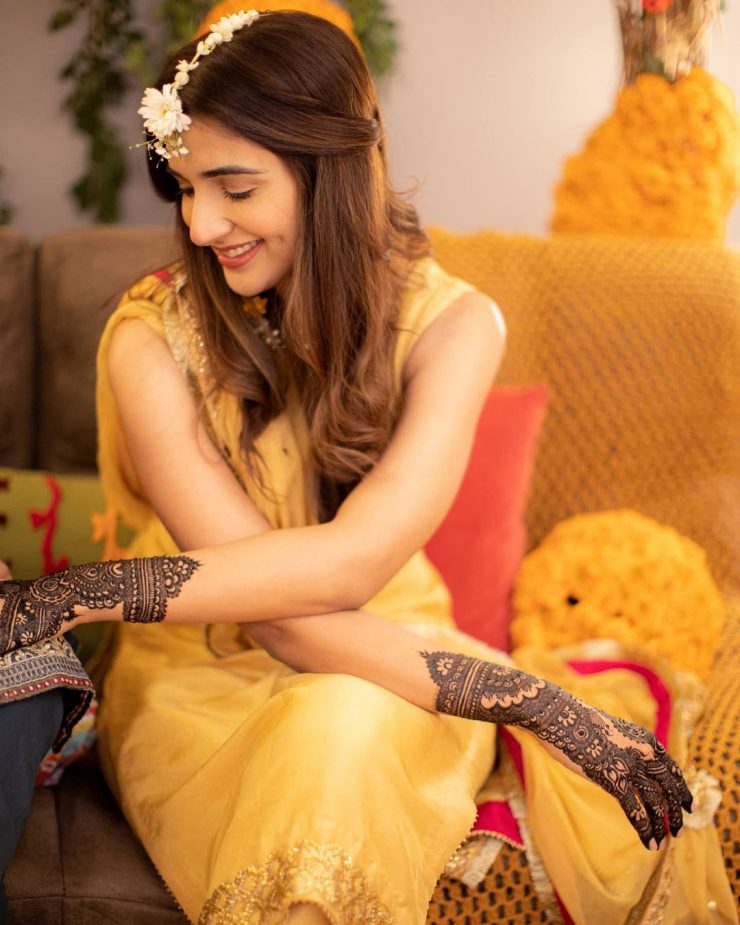 Her simple yet elegant photos are taking the Internet by storm. The Meray Mohsin actress looks absolutely stunning in an all-yellow outfit with her hands covered in beautiful henna.
Considering the event, the stunner opted for a fresh face, leaving her tresses free as well.
Let's take a look at the gorgeous pictures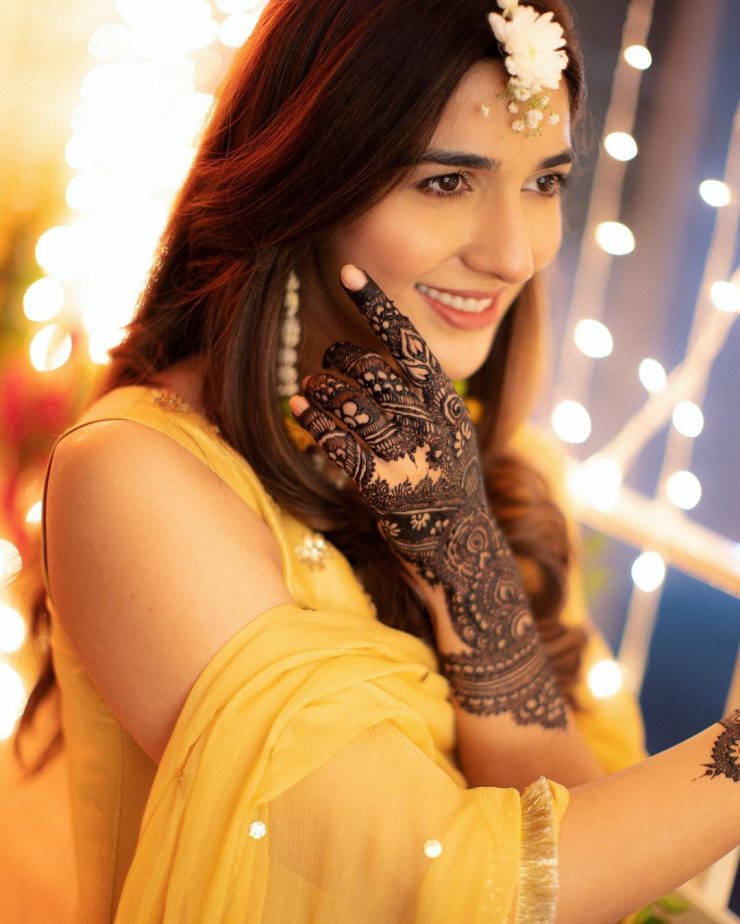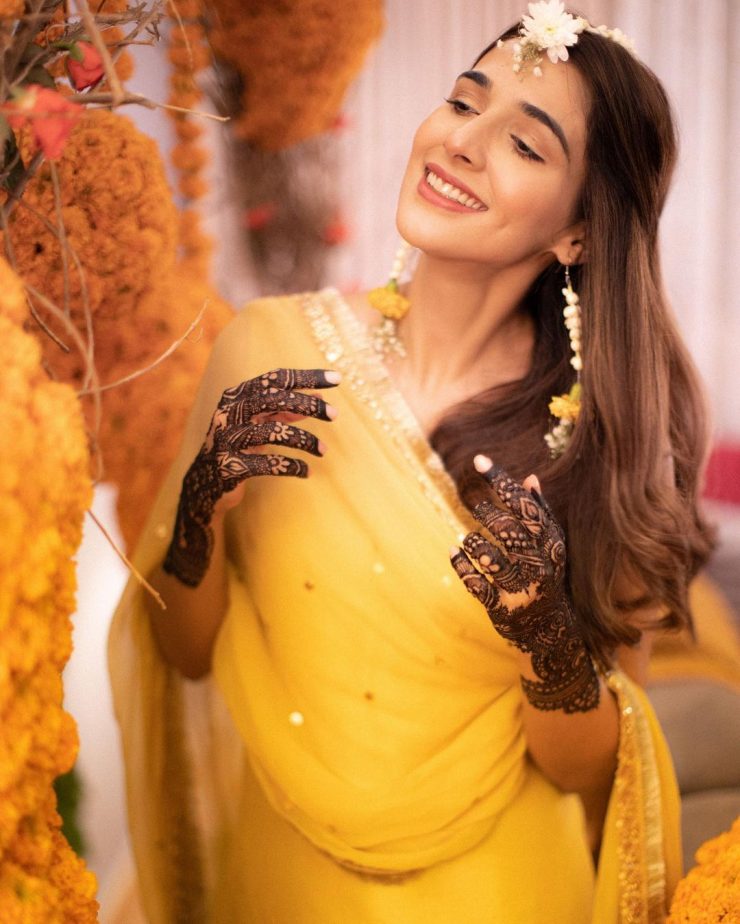 MashAllah!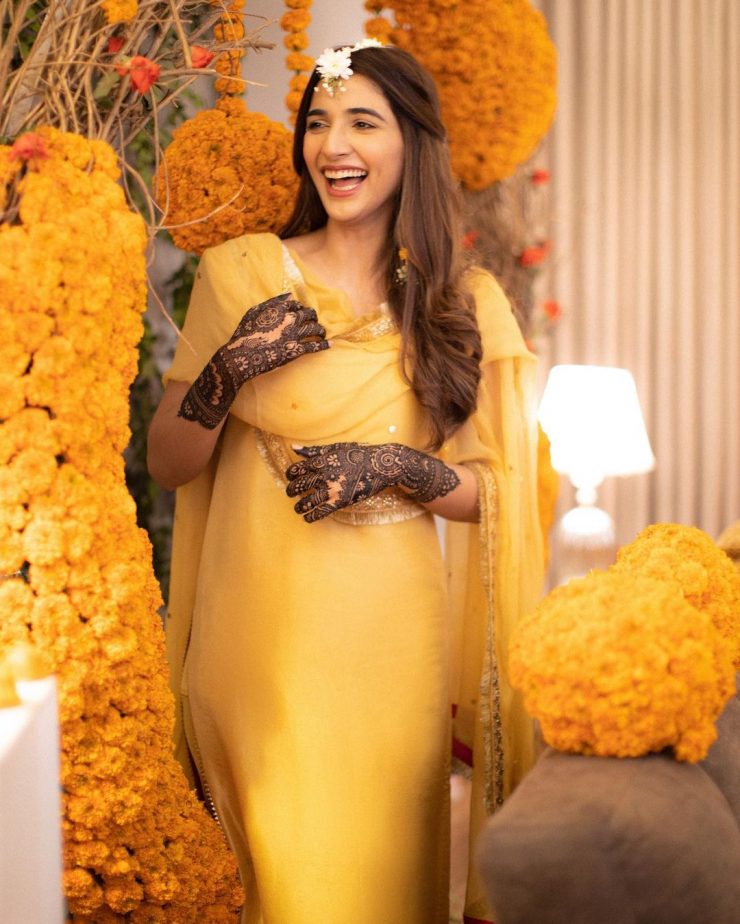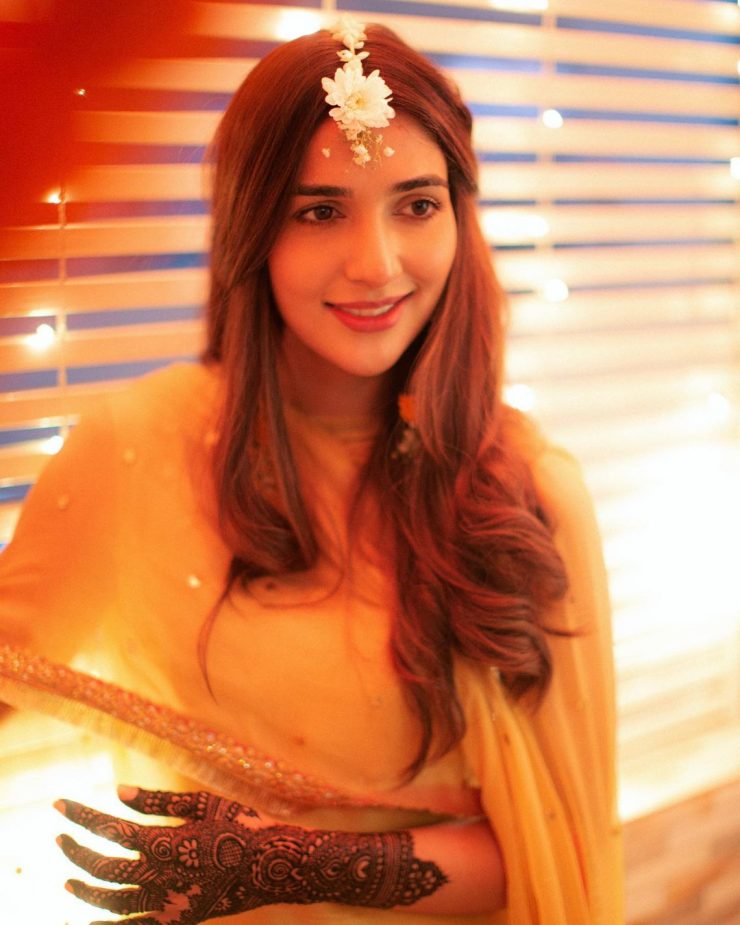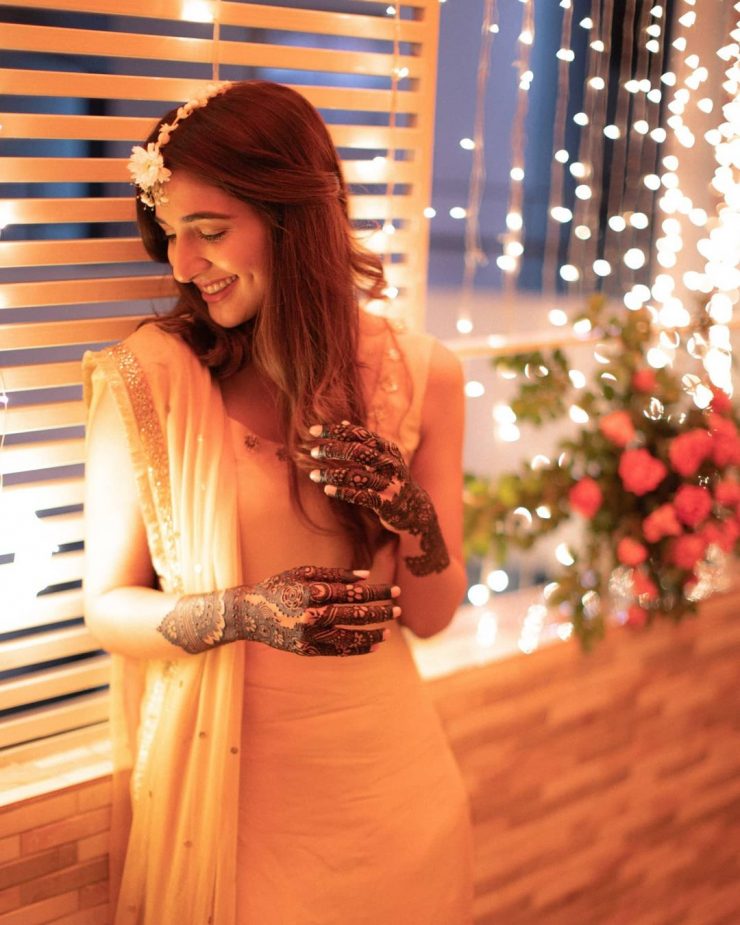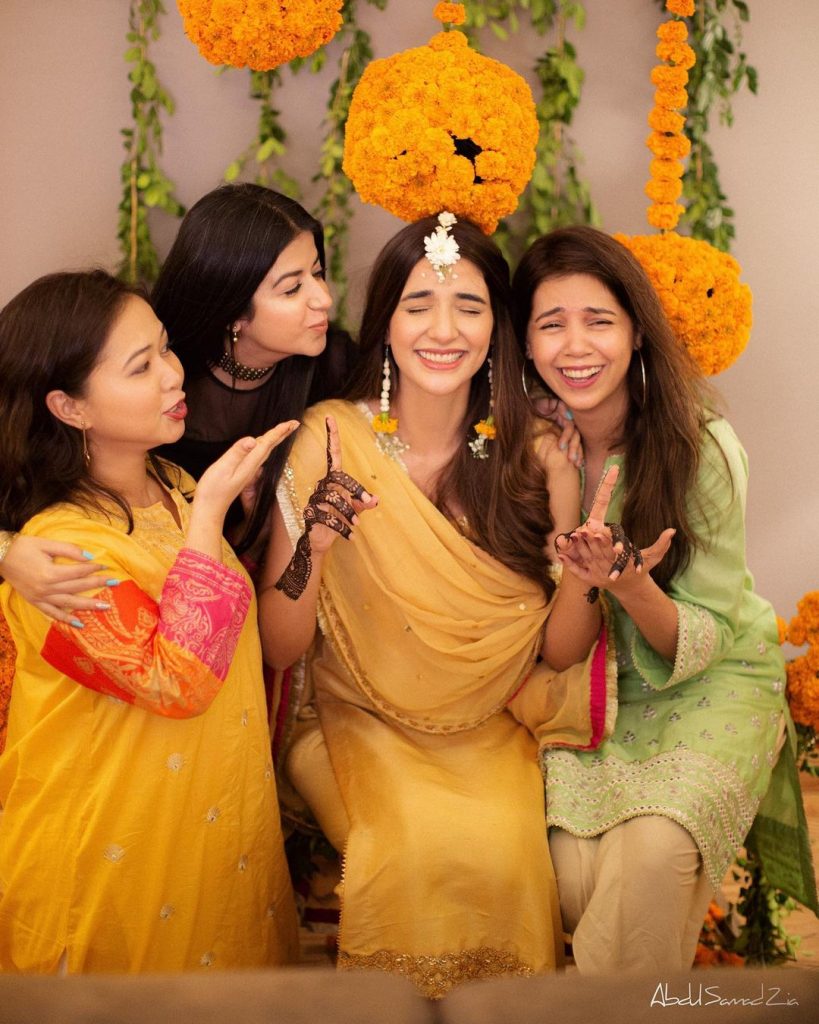 Truly, happy brides are the prettiest!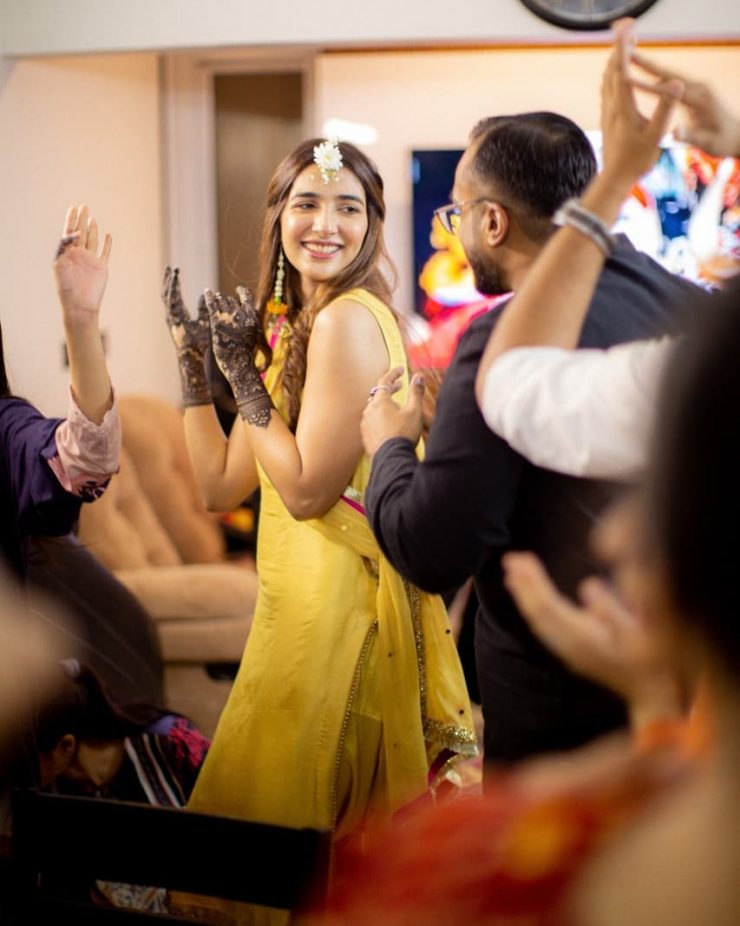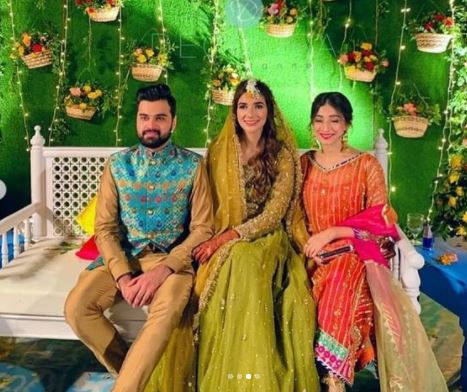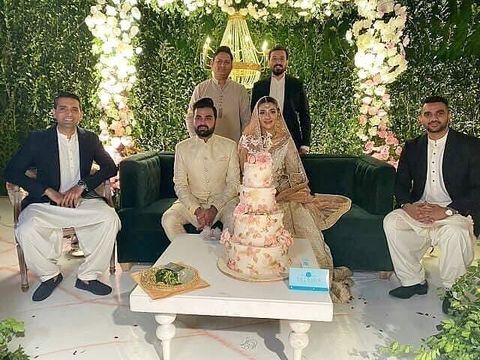 The Meray Mohsin starlet looks gorgeous in an all-yellow outfit and her hands seen all covered in beautiful henna. Not only does she look gorgeous on her mayoun but also on the other two events!
Meanwhile, Mrs. Khan, who runs a marriage bureau claims to have matched the guy.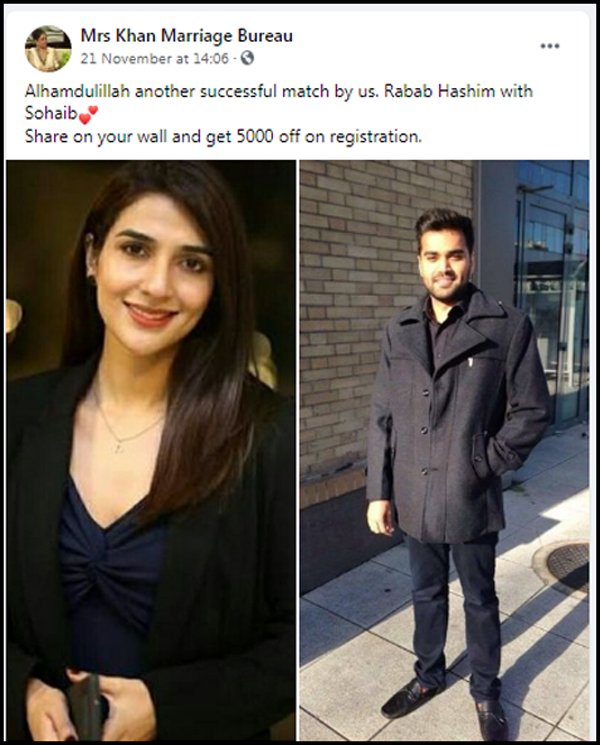 Taking to Instagram, the beautiful actress shared jaw-dropping pictures only from her mayoun event and received love and best wishes from her fans.
Rabab Hashim was wished well by fans as well as other celebrities on the occasion after seeing her wedding pictures. Moreover, actors including Aiman Khan and Noor Hassan wrote, 'Congratulations' and 'MashAllah', respectively in the comments section. As of now, it is not known as to who the groom is.
We wish the lovely newly wedded couple all the happiness and best wishes for their future. We cannot wait to see more pictures of the wedding!
Our favorite celebrities are certainly giving us a chance to cheer up in these trying times. Just recently, we heard of the 90s pop singer Haroon Rashid, and Pakistan's admired celebrities Sana Javed and Umair Jaswal tied the knot. Also, in case you missed out, the famous YouTuber Ukhano also got hitched this week.
What do you think of this story? Let us know in the comments section below.