In Pakistan, it is almost impossible to find a street without beggars. They all seem to be well-trained in the art of begging and they keep pestering people until they are given alms. While their shabby appearance attracts people's attention and helps them in gaining people's sympathy. The police found money worth Rs 85,000 in a rich beggar's bag in Quetta who lost his consciousness after a vehicle hit him on Wednesday.
Portraying to be extremely poor or sick, these professional beggars exploit the right of the deserving but veiled people who do not want to openly pick the begging bowl. Nonetheless, today, begging is considered to be the easiest way of accumulating money.
It is to be noted that begging is an organized crime in Pakistan Moreover, according to contemporary estimates, there are between two and twenty-five million beggars in Pakistan. It has become a profession with a larger industry.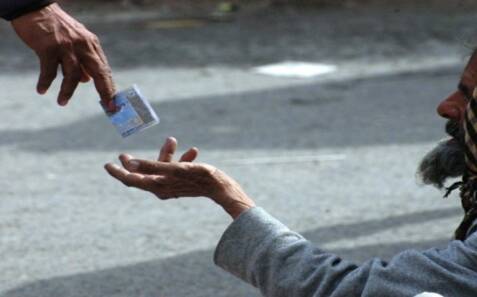 One would assume that something as degrading as begging would be the reality of someone that ran out of options. But Pakistan's beggar mafia is something that not many people have heard of, most will even deny that it is a real thing. However, it is very much real.
Coins & cash worth a million recovered from the beggar
A video recently surfaced on social media which shows a rich beggar who got seriously injured in a road accident in Quetta having a lot of money. The incident took place on Saryab road, the main entrance road of Quetta. Moreover, the hit and run were allegedly by a motorcyclist which made the man unconscious.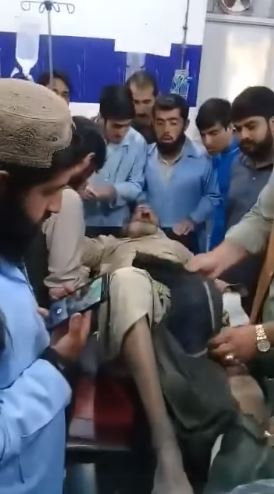 The man was taken to the civil hospital and was provided with timely medical aid. While he was being treated for his wounds, his bag was checked to find out his identity. Moreover, when going through his vest and clothes, lots of cash and coins worth millions were recovered.
The beggar had been carrying Rs 85,000 and some change. And the bills were kept in a very organized manner, sorted by denomination and bound in separate bundles.
In addition to this, the police kept the money its supervision, and the patient was admitted to the ward for treatment. Police said that the amount has been kept 'safe' and will be returned to the beggar when he recovers.
Begging is a curse on our society and it is not because of the need that drives these people. But the lack of ambition that keeps them in this particular state.
Well, it is no news that these people make use of disgusting trickery in terms of what they carry. And, how they dress so that they can appeal to the sensitive side of everyone walking by with a wallet.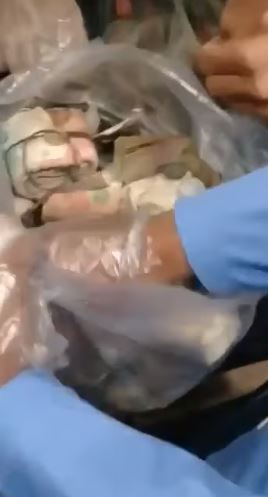 Clearly, the authorities need to make an active effort against organized mafia with regard to begging. So that our help goes to the people who actually need help. So that their children at home do not sleep clutching their stomachs aching with hunger.
Turns out, the stories we heard growing up about these beggars on the streets being richer than any mediocre citizen were true! Earlier, a beggar was seen depositing his money. Another beggar in the city of Multan was found to be making Rs 1000 per day.
What do you think of this story? Let us know in the comments section below.