In Pakistan, pirated movies and video games are common. It's been running for the past decades and people have no regret in using pirated versions. You can get Hollywood, and Bollywood pirated copies but when it comes to Pakistani movies there's no chance to get one.
Yes! In the past decade, there have been a lot of Pakistani movies released and none of them came out as pirated on any video streaming platform.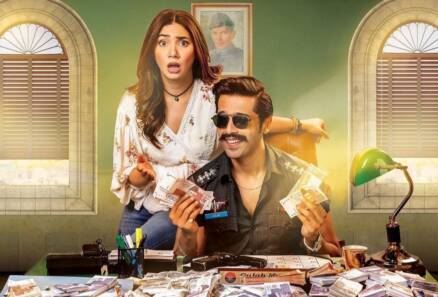 But looks like Pakistan's one of the biggest online stores decided to sell out pirated "Quaid-e-Azam Zindabad" movie which grabbed everyone's attention along with the leading stars of the movie.
Quaid-e-Azam Zindabad selling out in pirate
Soon it began to viral all over social media, Mahira Khan and Director-screenwriter Nabeel Qureshi called out the e-commerce platform Daraz for selling pirated versions of his recent release Quaid-e-Azam Zindabad.
No doubt Quaid-e-Azam Zindabad has been dominating in the cinema from the first day and it's incredible to see that.
Nabeel Qureshi took the whole matter to his official Twitter account and tweeted that captured everyone's attention. "This is criminal! Daraz is selling our film Quaid-e-Azam Zindabad's pirated version officially on their website, while the film is playing in cinemas across Pakistan. This is damaging the cinema and film industry. It's alarming. [Production Company] Filmwala Pictures is going to take strict action against it," Qureshi tweeted.
Mahira Khan, who stars in the film alongside Fahad Mustafa, also spoke out on Twitter regarding the blatant theft.
Retweeting Qureshi's initial tweet regarding the situation, Khan wrote, "Oh my God! This is ridiculous!" She also tagged the official account for Daraz.
In her previous interview, she claimed that she carries her movies and shared her wholesome experience in working with Fahad Mustafa and Quaid-e-
Fans also shared their stance on it
Fans also didn't hold back to share their view on such a ridiculous act done by a well-known e-commerce platform. "They are owned by @AlibabaGroup now, ask Ali Baba to do this kind of act in China and see its results. These kinds of corrupt practices are only possible in Pak because everything is on loot sale at Daraz our dignity our morality. Unfortunate!"
Another one tweeted, "There are certain protocols to get motion pictures on your platform to sell. In the era of AI and Machine Learning how on earth @darazpk was unable to detect this act of piracy and let it get through their system to be available to the general public illegally."
Up till now, the e-commerce company hasn't released any statement about such an unacceptable act.
What do you think of the story? Tell us in the comments section below.