This is a guest post submitted by Qazi Akash Ahmad. All views expressed in this article are of the contributor
Qazi Akash Ahmad '19 is a professional English Poet and Philosophy writer and one of the youngest ever to write his first book, Soul Shadow at the age of 16.
He belongs to Mardan, Khyber Pakhtunkhwa, Pakistan. He is a High School Graduate of Aziz Bhatti Shaheed Army College Mardan and looks forward to choosing a major for his future that can help him help everyone around him.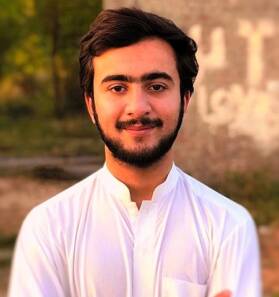 Being a young boy, he has written 3 books to date, which are Soul Shadow, Human Flora, and The Triangle. The author started writing after losing his father and life got in a war with him. "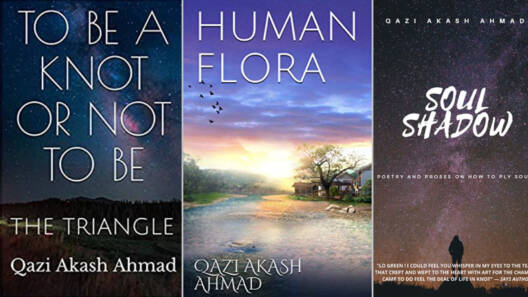 "Every stage that my abilities helped me decorate is what the agility and hard work of my father stood for every day. I'm dedicating each of my accomplishments to my father, Qazi Fateh Muhammad".
The poet and writer, Qazi Akash Ahmad, got verified by Google at the age of 18, which is a milestone to reach and achieve at his teenage. The Author has many books to write and lots of grounds to put the best of his arm and leg in.
His Favorite Author is Sir Author Canon Doyle. His Favorite books are Hounds Of The Baskervilles and The Final Problem. His Leisure time hobbies are Writing Poems, Watching Sports, Recitation of the Holy Quran, and Learning Computer Science.
His upcoming Books are in progress with title Amber Light and Jade Exclamations.
He want to say to his reader:
Ladies and gentlemen of the brotherhood! Life is nothing but a game we are playing and someday, it ends for each. None has any idea of how that comes to be, but if the soul in us is entertained with all necessary, a prominent position in the Kingdom of God is a promised present from the side of God. We are living in this World. We see each other climbing, reaching, and getting better, but that's for us. If we strive the same for the soul, nothing is to stop us from getting dominance over grief or any troublesome situation.
Death is what we fear to come and grab our relationships, turning smiles into aches and moods to shocking perceptions, but if the rules of the soul are obeyed, and light is let come out of it, death will fear the dear. God bless you dear you, God bless you pearl-eyed. You are beautiful and that's what you have to realize. No matter a talk in race or spines in getting to pine, you are called the human, and you have the ability to burn the fire.
Human does stand for Honest Utter of Miraculous Agility of Neuron. So with that said, we have the abilities to discover all we need, and letting our neurons, our perception dive in the oceans, and treasures of the soul can result in a remarkable glow and attainment.
What do you think of this story? Let us know in the comments section below.