The education boards of Mardan and Bannu announced the results of the Secondary School Certificate (SSC) and Higher Secondary School Certificate (HSSC) examinations on Tuesday. One of the most extraordinary achievements in Pakistani history happened as a girl from the Nowshera District scored 1,100 out of 1,100 points in matric exams.
Qandeel of Model High School, Akora Khattak Nowshera, a record holder in Pakistan's history, received 1,100 out of 1,100 marks in the SSC exam announced by the Board of Intermediate and Secondary Education, Mardan.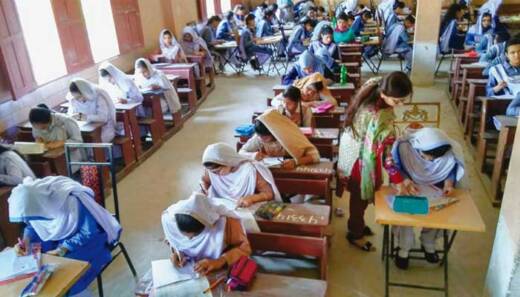 In a ceremony hosted by the BISE Mardan, students were awarded for their positions. In addition to the certificates of appreciation, they received monetary incentives.
Throughout Pakistan, Qandeel – daughter of Sohail Ahmad – was the only female student to have earned all 1,100 marks.  She belonged to the science group. To acknowledge Qandeel's achievement, the chairman of the Marchan Board announced that board fees would not be taken from her.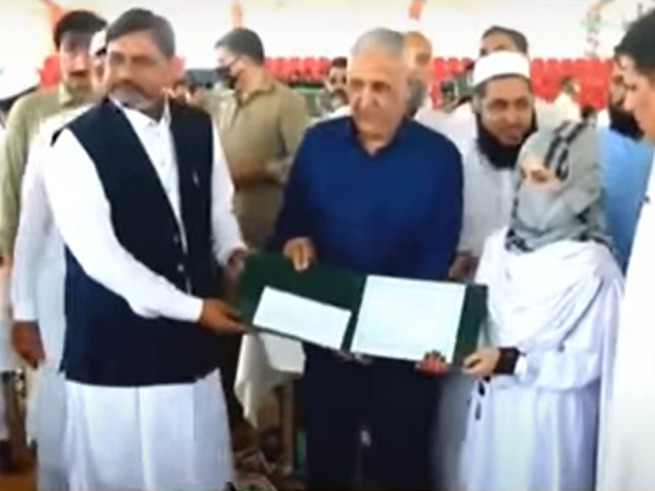 When speaking to the media, Qandeel said that she owed all of her achievements to the teachers' hard work and her mother's prayers.
In HSSC results, Fiza Majeed of Punjab College, Kandar Nowshera, clinched the first position with 1,088 marks. Meanwhile, Mohammad Mudassir Khan of Quaid-i-Azam College for Boys Mardan stood second with 1,086 marks.
Khadija of Punjab College, Kandar Nowshera, Khushboo Ajmal of Peshawar Model Degree College for Girls, Swabi, and Haseena Gul of Concordia College, Hakimabad Nowshera, shared the third position by obtaining 1,084 marks each. Additionally, it is noteworthy that all three position holders were premedical students.
Have a look at this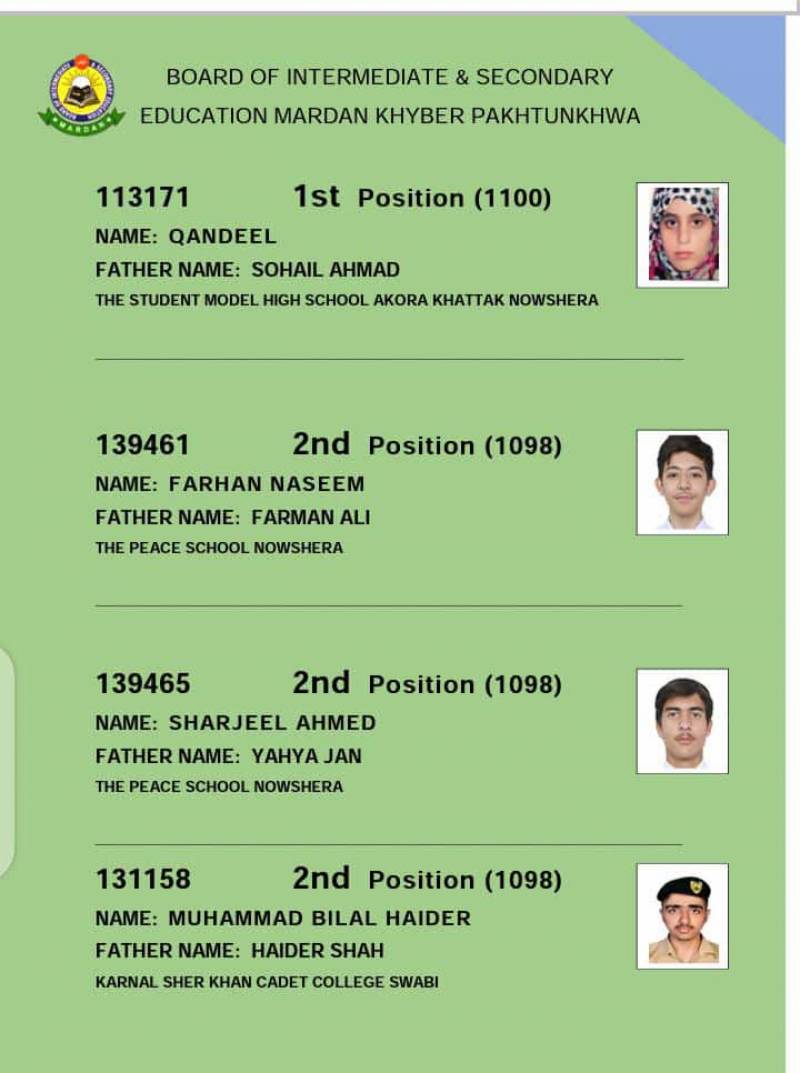 A 16-year-old boy from Multan, Muhammad Huzaifa, topped in matric exams in 2019. Huzaifa, who was a juice seller in Multan, secured 1050 marks in his 2019 matric exam. The extremely talented Huzaifa is the sole bread earner in his poor family. Moreover, was forced to work as a fruit juice seller to feed his family. He sold juice in the Ghala Mandi area of Multan.
The boy was offered a scholarship at a private college last year but he could not quit his job. However, in order to encourage the little kid to pursue higher education and live his dreams, Pakistan Bait-ul-Mal offered him financial assistance for his education and also for his family. 
Earlier this month, the inter-provincial government education ministers meeting chaired by Federal Minister Shafqat Mahmood made the decision to pass both Matric and Intermediate students. The decision comes as the fourth wave of the pandemic continues, with the number of active cases rising above 90,000.
The pandemic has made retaking exams of the failing students impossible in the near future, it noted. Additionally, students who failed would be given a discounted 33 marks.
Story Courtesy: 24 News
What do you think of this story? Let us know in the comments section below.