Note: This is a satire piece. It's not prepared in any way to mock, ridicule or disrespect any single personality mentioned. Besides, it has no relevance to truth and is meant to be taken in a humorous way, ONLY.
Ahmed Shehzad, a prolific cricketer in Pakistan just made his name in the most outrageous piece of news. Former Chief Minister of Sindh, Syed Qaim Ali Shah congratulated Ahmed Shehzad for marrying Anushka Sharma – yes, Ahmed Shehzad. He delivered quite a statement to the local media, congratulating the couple as well as revealing what role he played for this match to happen – at least, according to him.
In a recent interview with major media outlets, the former CM Sindh had a lot to say:
"Munja Maarroo! Assalam-o-Alaikum, your Wadda Saeein is making the best out of his retirement. Every day, I contemplate about our strategy for the upcoming General Elections in 2013 and of course, securing the majority in Sindh once again. Your Wadda Saeein has successfully crafted all plans to repaint CM House walls as soon as I take charge in the next term.

"Meanwhile, yesterday, I was thinking how will I address my dear followers on the occasion of Iqbal Day that is around the corner, I came across pictures of Anushka Sharma and Ahmed Shehzad getting married. This young lad continues to remind me of my days back in 1857 – although, age is just a number and at 89 years of age, I still feel young."
Qaim Ali Shah mentioned that he always shipped "Anushka and Shehzad".
"When Virat Kohli was knocked out on 0 off 12 balls, I summoned Shehzad to CM House, telling him to make his move. Shehzad managed to score his 10th century in Test Cricket against Sri Lanka and surpassed Brian Lara, the all popular skipper of Zimbabwe, for most double centuries as Captain.

"It was obvious, Anushka Sharma drooled over him. She would attend matches just to watch him bat and thrash India." Having 3 wives, Qaim Ali Shah revealed his secret of wooing women. He said, "Ahmed knew that there cannot be a better man than the Chief Minister of Sindh to help him. As a politician, as an advocate of the rights of Pakistani people and the benefactor of Awaam Je Sindh, I felt obliged to guide Ahmed Shehzad on winning Anushka's heart.

"I did not find proposing women difficult during the Victorian era but now so much has changed. We talked over unlimited dose of my favorite blend of bhang and I advised Ahmed Shehzad to kneel before Anushka, give her a broad smile and show her selfies of him and Shahid Afridi. She would find the romantic gesture very hard to resist. It would give her a cloud-nine feeling, turn her world upside down and so he shall have her consent in marrying him.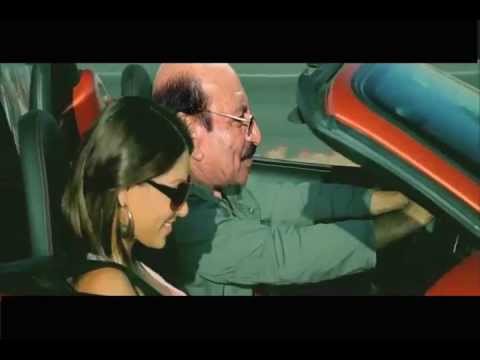 "Not just that, I also told him to show her how a hockey player from Bangladesh, Virat Kohli underwent multiple surgeries to look like him and how off-putting his post-workout selfies are."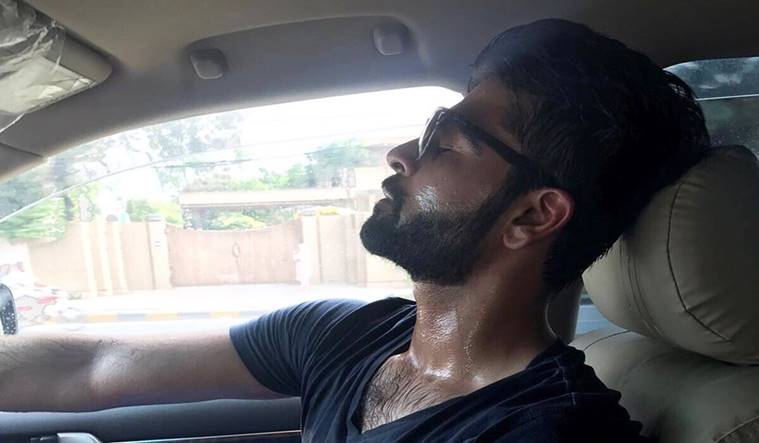 Talking about how he felt about the couple and their marriage, Qaim Ali Shah further said:
"I personally believe my advice to Ahmed Shehzad in marrying Anushka Sharma proved worthwhile. I feel the job was done on my part; I sincerely served as CM Sindh once again just like how once I promoted a cleanliness campaign (Safaai Mohem) in all over Sindh by giving no order but making one iconic gesture that got millions to follow suit."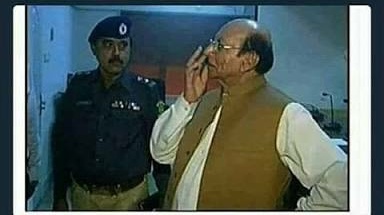 Syed Qaim Ali Shah ended his statement on a high note, saying:
"I would like to congratulate Anushka Sharma and Ahmed Shehzad a successful marriage and life here and hereafter. I pray the following year 2013 proves to be the best for the couple."
Note: Please take this article just for the sake of humor. It has no relevance to the truth. I repeat, no relevance to the truth at all. We respect personal sentiments and meant in no way to disrespect anyone. Those who feel obliged to lock horns over it can go and have Snickers.