Since last year, Pakistan has been engulfed in armed robberies and snatching at gunpoint. Criminals remain a threat to every city. In fact, criminal activities, robbery, in particular, have risen to record levels in the country ever since the COVID-19 pandemic took over.
We can blame the government, the police, and the law enforcement agencies for their incompetency and failure. Government should provide security to the people of Karachi and take the current situation seriously. In addition to that, in order to combat crime, the government should also take practical measures.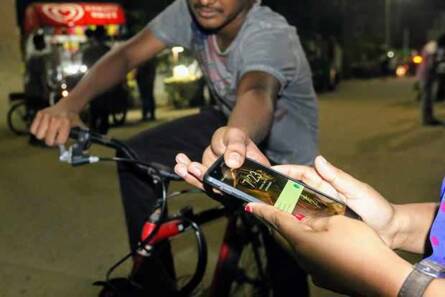 However, we see no measures being taken by the government. Videos are released every now and then of innocent citizens being looted by robbers in broad daylight. Once again, such a surreal scenario has been caught on camera showing a man robbing a woman inhumanly. A video has come to the surface with a more disturbing side.
Biker slams down a burqa-clad woman
In horrendous footage filmed via CCTV camera, a man on a bike in Rawalpindi tried to grab a woman's bag who was minding her own business and walking by. As the bike came closer to her, he grabbed the bag so harshly that he lifted the woman up and slammed her down on the ground and he rode away.
Sadly, this is neither the first case and nor will it be the last. The increasing crime rate these days is certainly alarming.
'Who would protect our women?'
Many such incidents have come into the limelight in the recent past. In another CCTV footage that released last month, the female and male robbers are seen riding a bike outside a residence in the port city's North Nazimabad area.
It is believed that the family was returning home after doing Eid shopping when they were robbed. A video that went viral on social media shows the two robbers looting shopping bags, cash, and other valuables from a woman and a man at gunpoint.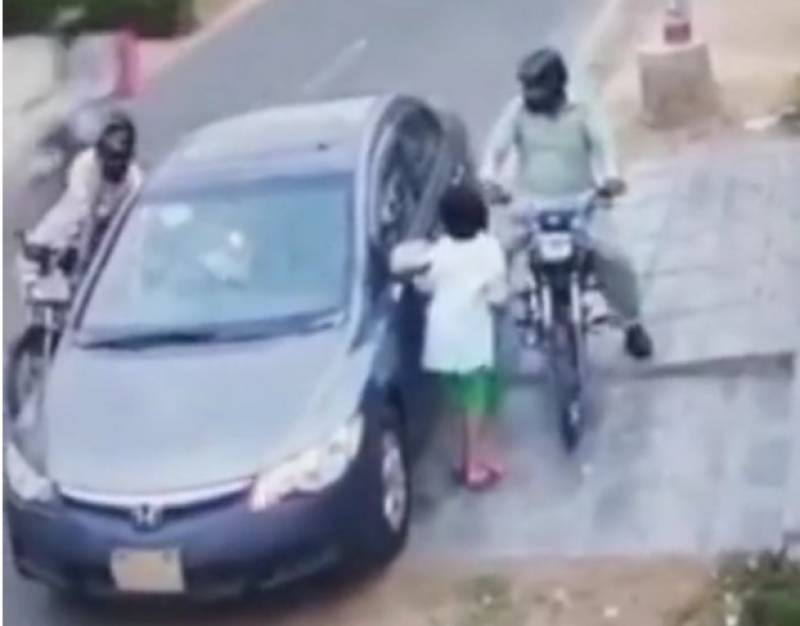 A week prior to that incident, leading television actor Hira Mani was also robbed at gunpoint outside her house. The Mere Paas Tum Ho star shared the CCTV footage of the unfortunate occurring on her Instagram stories. The video showed two men on bikes ambushing her car outside of her own home in Defence Housing Authority (DHA) in Karachi. Moreover, it showed the actor's sons getting off of the car just when the robbers arrived.
According to the details, robbers stole her cell phone, along with other costly belongings. Police said the CCTV footage had been obtained and further investigations are underway with its help.
What do you think of this story? Let us know in the comments section below.