Under the banner of religion, many frauds are found to be masquerading as Pirs in the country. Punjab Police discovered one such fraud and busted the trickery of a Pir who talked to people from inside a grave.
There is no doubt these so-called Pirs are fake. If they are able to solve all problems of human beings, they would have first solved their own financial problems and would not resort to such funny business.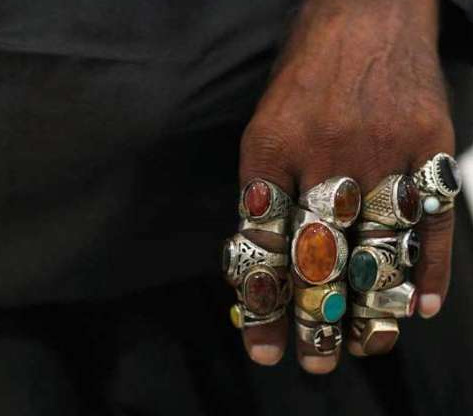 The authorities concerned need to take action against fake Pirs who defraud people. In every town and district, we see these imposters deceiving people. In return for their so-called spiritual services, these fake Pir charge a hefty amount from all visitors.
More so, the most shocking thing is that people even believe in these self-declared Pirs. It is alarming that so many fake healers are running their business in the country. The government must carry out a crackdown on all those fake Pirs who are exploiting people and robbing them of their hard-earned money.
Taking the initiative, the Punjab police caught one such fake Pir recently. He claimed to be dead and talked to people from inside a grave. A video has come to the surface in which you can see the police digging a grave underground and asking the Pir sitting inside to come out. Seeing the police, the fraud did not answer at first, however, he then had to come out.
Take a look at the bizarre video!
How convenient it is for these Pirs to fool innocent people. The world witnessed greedy people in all time and throwing dust in everybody's eyes for the sake of money.
However, they gain this authority largely from enjoying the unconditional devotion from the public. Most people who visit Pirs believe they can make their wishes come true because they have a special connection with God. As a result, they ask them for all manner of things. For a happy marriage, a good job, good health, a house, and so on. Pirs, in turn, assure them it will be done and even provide a timeline – and what's fascinating is, they believe them.
Last year, on the occasion of Urs, Foreign Minister Shah Mahmood Qureshi was found pretending to be a Pir and deceiving people for his fraudulent gain. Using religion for personal gains is nothing new, especially in politics. People were seen bowing their heads to receive prayers from him. A viral video of him showed him cutting the hair of girls and women in Multan.
Read More: The Spooky Myth Of The Witch And The Invisible Saint In Pir Ghaib, Balochistan
What do you think of this story? Let us know in the comments section below.