Government departments have had a tradition of mistreating women. Punjab Higher Education Department (HED) humiliated a teacher when she went to him with her case. The teacher traveled from Islamabad to Lahore to plead for justice. She claims she was suspended verbally without any notification.
HED is a department of the Punjab government, and it is responsible for education, learning, and related services for students, as well as teaching and non-teaching staff, serving in public and private higher education institutions in Punjab. The influential personal staff officer of minister of HED are known for misusing their powers.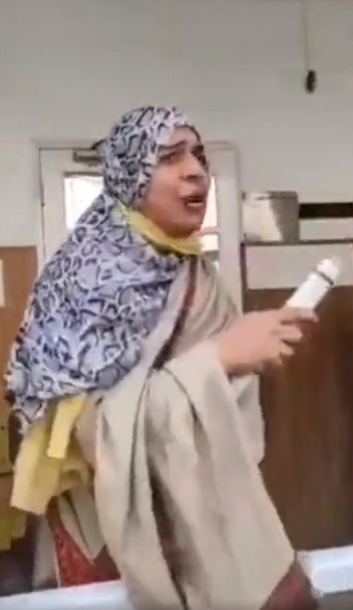 An Elementary School Teacher (EST) from Islamabad traveled all the way to Lahore to raise her voice against the injustice/. However, only ended up getting further mistreated by an officer.
Screaming her lungs out, the teacher gathered a crowd outside the office, narrating her ordeal. Ranting to the people recording her, she complained about his use of immoral language, shouting, and creating unnecessary hurdles in her teaching career.
As per her, she was a 10th-grade teacher and was verbally suspended from her school. In addition to this, no notification has been issued as yet. She came to Dr. Muhammad Sohail Shahzad who instead of helping her get her job back, humiliated her.
Further ill treatment at the hands of the staff
While she rants out to the crowd, the HED staff was also present around her. In an attempt to stop her from creating a fuss, one of the staff members touches and pulls her arm.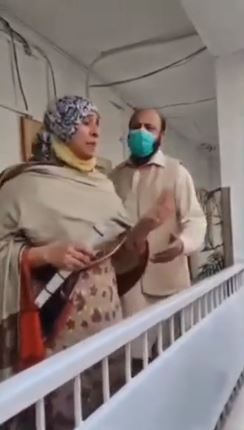 Apart from this, the woman also revealed that the headmistress of her school Ms. Saima Kanwal also treated her poorly for some reason. According to her, she is still receiving her salary but she also wants her job back.
However, she is seeking some mere respect from her place of work to which she has provided service for years. The teacher also complains about the state's failure to perform its constitutional regulatory functions.
Here are the videos!
Last year, in an unrelated turn of events, an IBA Sukkur owned school fired their physics teacher, Shahroz Shaikh for smoking during an online class session. People started to call out the management of the school for their negligence and unethical behavior.
Eventually, after receiving continuous backlash, the school decided to terminate the employment of the teacher immediately. In fact, the entire management on behalf of the teacher also apologized to all the parents for the negligence.
Read More: Did A School In Lahore Fire This Teacher For Being 'Too Attractive'? SHOCKING Truth Revealed
What do you think of this story? Let us know in the comments section below.