In an awfully shameful incident, a Punjab man was spotted wearing a bra in a marketplace. It happened in Nankana Sahib District in the Punjab province. 
The locals of Nankana Sahib, Punjab, registered a complaint at Mangta Nawala police station against the man who was caught wearing a bra in a pubic space. The incident took place in the presence of women and children. As per a report, the man engaged in vulgar acts and harassed women as he sang vulgar songs.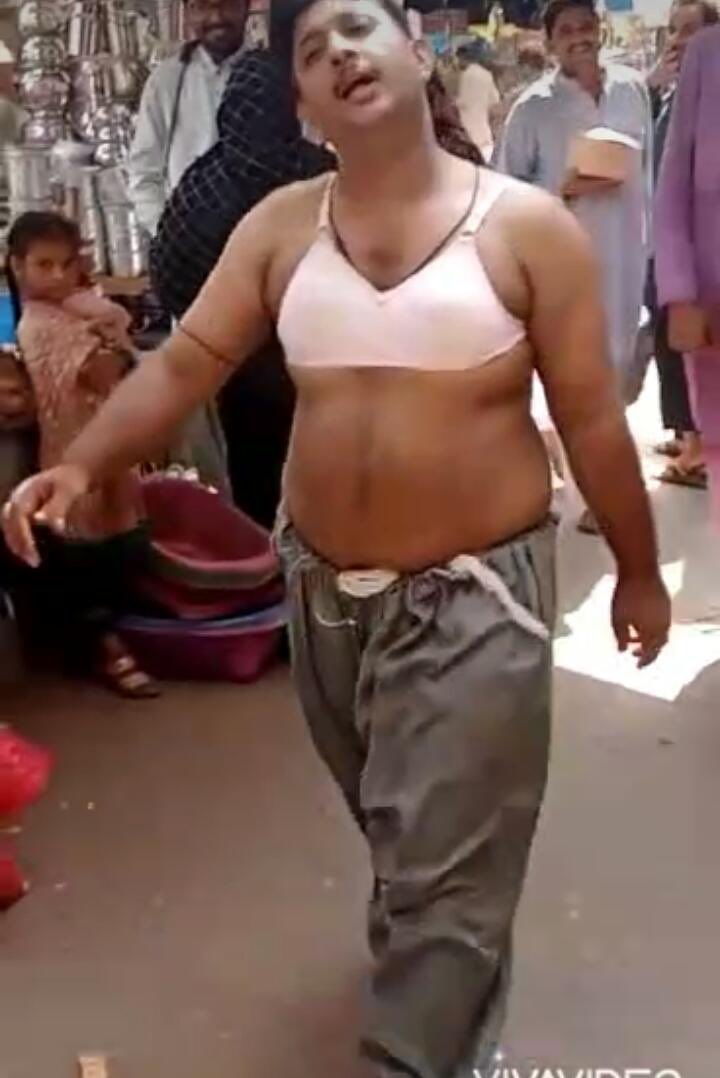 According to the complaint, the man donned in a bra ran away when he saw the police approaching. However, his attempt to flee failed as the police caught him and put him behind the bars.
Meanwhile, a copy of the First Information Report (FIR) has emerged on social media as well as a video of the incident. In the video, the man in a bra can be seen shamelessly walking in the bazaar in the presence of females and children. In addition to this, vulgar music can be heard in the background. The complaint also claims that the man made women feel uncomfortable and disrespected.
Here is the copy of the FIR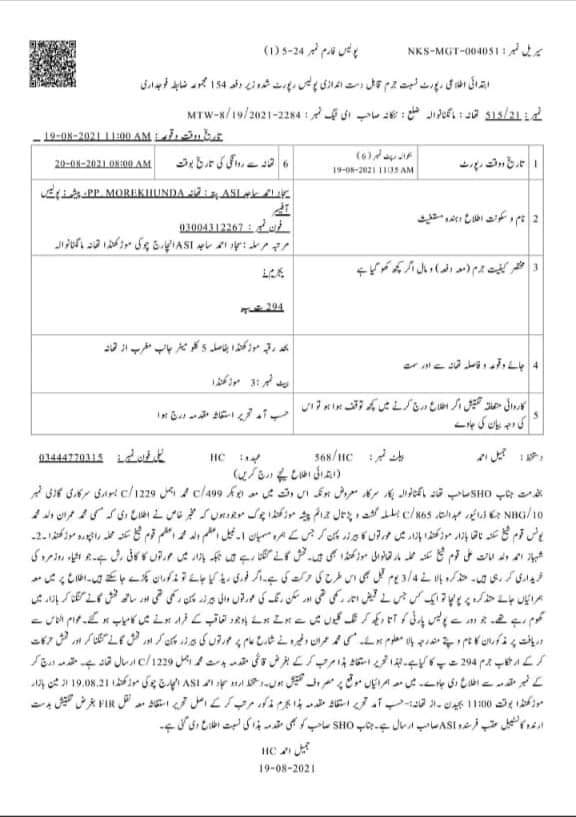 Take a look at the video
Needless to say, the act only reflects the perversity of the suspect. In a situation as such, women are bound to feel offended and uncomfortable. A grown-up man engaging in such a shameful act is not only unacceptable but also vile.
The fact that this incident occurred while harassment cases are on the rise in the country is beyond comprehension. A big chunk of society continues to shame women for their dressing and victim-blame them in instances of harassment. Meanwhile, men go around engaging in shameful acts.
It may be recalled that on Independence Day, actor Mehwish Hayat called on Pakistanis to embody the ideals of our forefathers. Though not surprising at this point, people seemed more focused on the color of her undergarments rather than on her message.
Many inappropriate comments started rolling in. However, the actor noticed them. She called out the perverts for discussing the color of her bra rather than her message.
More so, on Independence Day, police in Lahore registered a case against hundreds of Pakistani men who assaulted and stole from a female TikToker and her companions at the city's Greater Iqbal Park. The woman was assaulted by over 400 men. A petrifying incident as such taking place right in front of the symbols of our nation, and now this shameless act of man says a lot. 
What do you think of this story? Let us know in the comments section below.