In an unexpected move, the Punjab government has removed Umar Sheikh from the post of Lahore Capital City Police Officer. Ghulam Mehmood Dogar has replaced him. The new Lahore CCPO has served as a police officer for 14 years.
According to Dawn, a notification issued by the Punjab Services and General Administration Department also confirmed the news. It has been signed by the chief secretary.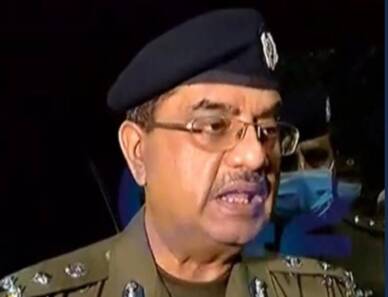 "Muhammad Umar Sheikh (PSP/BS-20), Lahore Capital City Police Officer (in his own pay and scale) is hereby transferred with immediate effect and posted as Deputy Inspector General of Police/Deputy Commandant, Punjab Constabulary, Farooqabad against a vacant post," said the notification.
As per sources, the Lahore CCPO has been removed after he failed to control crimes in Punjab, said Express News.
Lahore CCPO Umar Sheikh – Pakistan's controversial cop!
The former CCPO has had his fair share of controversies during his short term. 
Comments by him as the lead police investigator in motorway gang-rape case blaming the victims had spurred cries of outrage. And, Pakistanis demanded his removal from the post but he continued to work.
Later, Sheikh again appeared in headlines after a cop resigns when he abused him for speaking 'English'. Sub-inspector Fahad Iftikhar Virk stated in his two-line resignation letter that he is unable to serve in the police department any more.
Virk told a publication that when he was answering a question in a meeting chaired by Sheikh on September 22. He called him khotay kay bachay (son of a donkey). He said he felt deeply insulted and immediately handed in his resignation after that episode.
Meanwhile, he was also once sent on forced leaves after a leaked audio controversy. In the audio clip, Sheikh was abusing a female complainant. He hurled abuse at the woman and forbade her from calling him again.
What do you think of this story? Let us know in the comments section below.