In a ghastly turn of events taking place on Monday in Karachi's chief mobile market that demonstrate a reprehensible act of power abuse, if proven to be the case, a Pakistan Tehreek e Insaf (PTI) lawmaker, the PTI MNA Aslam Khan was seen thrashing a mobile market staff while his guards pointed guns at the shopkeepers.
A CCTV footage came to the surface wherein the MNA barged into the shop and after a rift resorted to physical assault on the shop staff. The incident happened around Iftar time on the issue of returning a mobile phone. The PTI MNA Aslam Khan alongside his friends and security guards thrasted the mobile market shopkeepers.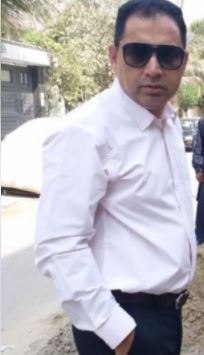 Things went south after a heated argument that cropped up over a mobile deal earlier, according to the mobile market administration following the incident. In the CCTV, the MNA's people are further seen dragging out one of the shopkeepers with them while the market association claims that not only did he begin the ruckus and assaulted the staff, but he in fact called the police on the scene himself in flagrant abuse of his authority.
The lawmaker then lodged an official complaint against the shopkeeper at Preedi Police Station. Khan alleged that the shopkeeper had sold him a non-registered mobile phone to his son. Moreover, upon returning the mobile phone; the shopkeeper refused the return and abused his son.
On the other hand, the leader of the Karachi mobile market, Minhaj Gulfam, reportedly said despite their requests to finish the matter, Khan registered a case against the shopkeeper. It can be been seen in footage that who started the quarrel, he added.
Here is the viral CCTV footage
A few years back, a similar incident occurred when PTI's leader, Mansoor Ahmed Sheikh went viral for allegedly abusing and beating the staff members of a showroom. According to the reports, Sheikh along with his cousin SSP Malir Munir Sheikh tortured abused, and kidnapped the staff members. In addition, about Rs7million had been stolen from the showroom as well.
Just last month, tensions between opposition leaders and government ran high after PM Imran secured a vote of confidence from the National Assembly. PML-N leaders alleged that they had been manhandled by PTI supporters outside the Parliament House. Amidst that, PML-N spokesperson Marriyum Aurangzeb accused some PTI workers of verbally abusing her. However, there was no visual evidence to support her claims. 
Also Read: Twitter Blames Marriyum For Playing Victim As Her Old Video 'Pushing A Man' Goes Viral!
What do you think of this story? Let us know in the comments section below.