Gilgit-Baltistan went into polls on Sunday and its unofficial results are out now. The PTI was leading after having bagged nine seats, followed by independent candidates who have so far won seven seats.
Meanwhile, the PPP was able to win on three seats. The PML-N won two seats, according to Radio Pakistan.
As many as 330 candidates contested for the 24 general seats in the third legislative assembly of G-B. The voting process in the region went peacefully and smoothly.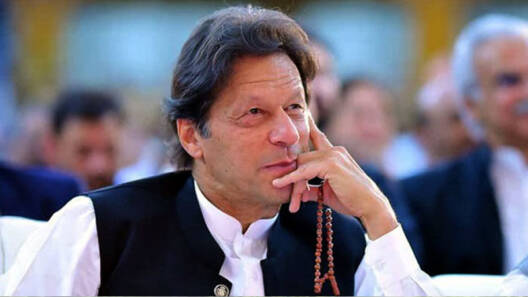 Information Minister Shibli Faraz said PTI's triumph is a reflection of the confidence of the region in PM Imran Khan.
In his tweet on Monday, he said the people of G-B has rejected the narrative of the PML-N and PPP.
Opposition cry rigged allegations
Meanwhile, PPP Chairperson Bilawal Bhutto-Zardari claimed the election was "stolen.". Bilawal said he was heading to the region to join a protest.
PML-N Vice President Maryam Nawaz also alleged the elections were "rigged", advising people to "not lose courage".
In a series of tweets, Maryam said "neither did the PTI have any existence in G-B previously nor would it have one now".
She added the "few seats the PTI won through begging was due to force, rigging, breaking away PML-N candidates and with the help of 'selectors'".
In another tweet, Maryam said the PTI's inability to get a "simple majority despite worst rigging and changing loyalties through full state power, government institutions, government machinery and black tactics" was a shameful defeat.
The PML-N vice president said the PTI should see the reflection that the people of G-B had shown it. She also alleged that it would need help to form the government "using crutches just like in Punjab and the center."
"Brave people of Gilgit Baltistan! Do not lose courage because of this rigging. The game of these puppets is about to end," she said.
Earlier, Gallup Pakistan and Pulse Consultant had conducted a survey in G-B elections. According to the two surveys, the PTI was expected to outperform its rivals PML-N and PPP in the polls.
Gallup's survey had asked the respondents about their favorite leader. Some 42% of the respondents named PM Imran as their favorite leader while 17% said Bilawal. Sharif was the choice of 15% of the respondents while Only 3% preferred Sharif's daughter Maryam.
What do you think of this story? Let us know in the comments section below.