The news of PTI lawyer, Naeem Bokhari has been making the headlines and the internet sure seems to have come up with many conspiracy theories in just a few days after the incident took place.
As per reported by PTI members, Naeem Bukhari was traveling via London's Underground Metro Station, when he met a terrible accident which left him with broken ribs, bones and many scars.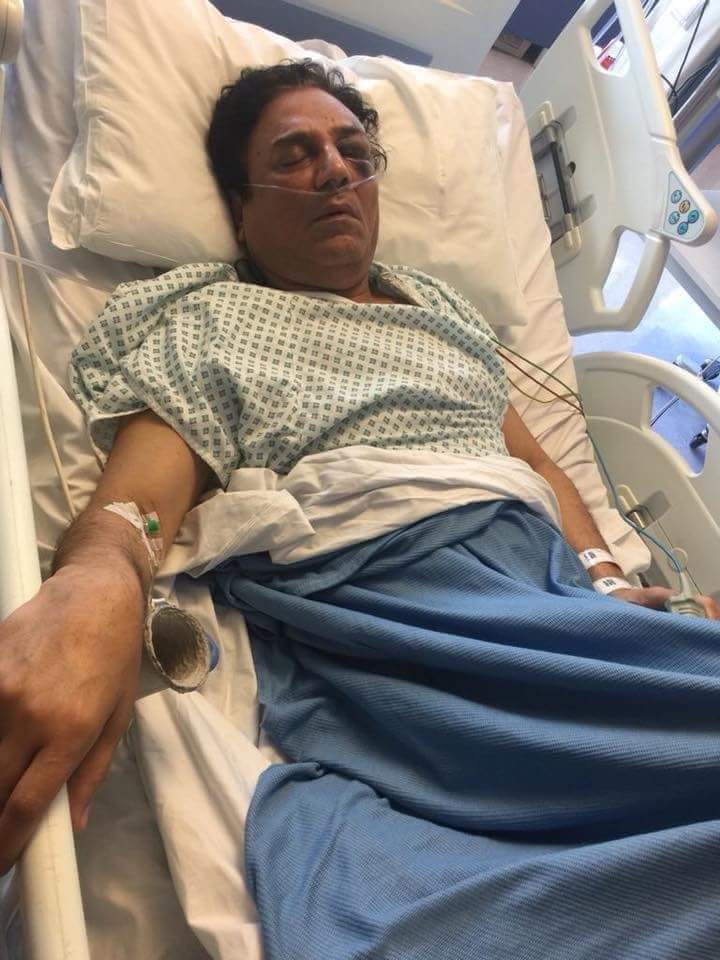 People somehow chose not to believe Fawad Hussain's tweet…
Naeem Bokhari has suffered personal injury whilst on an overseas trip to London,whilst on the platform of a London Underground station platform, Mr. Bokhari experienced a fall. This has resulted in an injury to the head, as well fractured ribs, His condition is stable,our prayers

— Ch Fawad Hussain (@fawadchaudhry) May 2, 2018
And later, people started claiming that it was not a fall, but an attack
Mr fawad how can be you such ill inform about the serious matter of Mr Naeem Bukhari ??
Would you like to explian us ??@fawadchaudhry @ImranKhanPTI @PTIofficial pic.twitter.com/pJbaoVYMEf

— Fixer (@The_Fixer0) May 4, 2018
However, after all the conspiracies surfacing the internet, Naeem Bokhari finally broke silence over the incident. While speaking to Geo, Naeem denied all such rumors/conspiracies that were doing rounds on social media and finally revealed what had actually happened.
Here's what Naeem had to say:
We reached at the Marble Arch station and I fell asleep when my wife woke me up. I was not conscious when I left the train and took the wrong exit; that was the time when I fell while still being asleep.
According to another source, Naeem also stated that he during his fall, he was with his wife and daughter. And speaking to Geo, Naeem said, "I fell down and four of my floating ribs were broken. Doctors have examined the injuries to my head. They have conducted two MRIs so far and they want to find out why I fell unconscious," said Bukhari. "I informed the doctors that I did not even wake up.
We're glad to know that it was no murder attempt and that he is safe.
Read Also: PTI Government Has Decided To Increase Roti Prices And Pakistanis Are Fuming With Rage!