Kahan gayi ticketein?
This is the question everyone has been asking since March 15. With my mobile in my hand, I was fully ready to buy a couple of PSL final tickets within the first few minutes. But, the ticketing website crashed. Just after dawn, I rushed to the nearest ticket sales office; however, the line was endless. It felt as the whole city was there to buy them.
But, most got only one thing: Mayusi!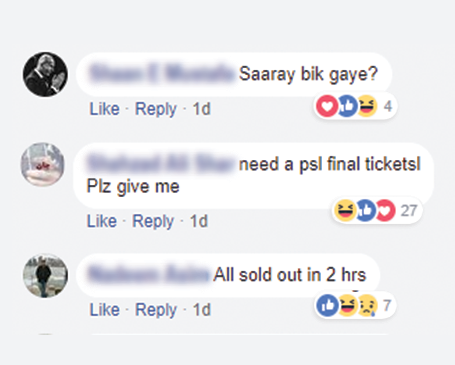 When it got confirmed that there were no tickets available anymore, everyone's heart wished for a miracle. Seeing a match live is a truly magical experience.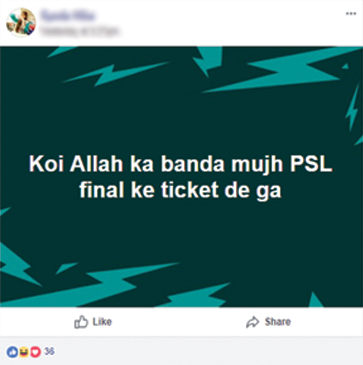 Wish granted! If you are living in Karachi, here is your chance to get one of the four PSL 2018 final tickets. Thanks to SavYour, you can win a chance to see the PSL final live at the National Stadium in Karachi.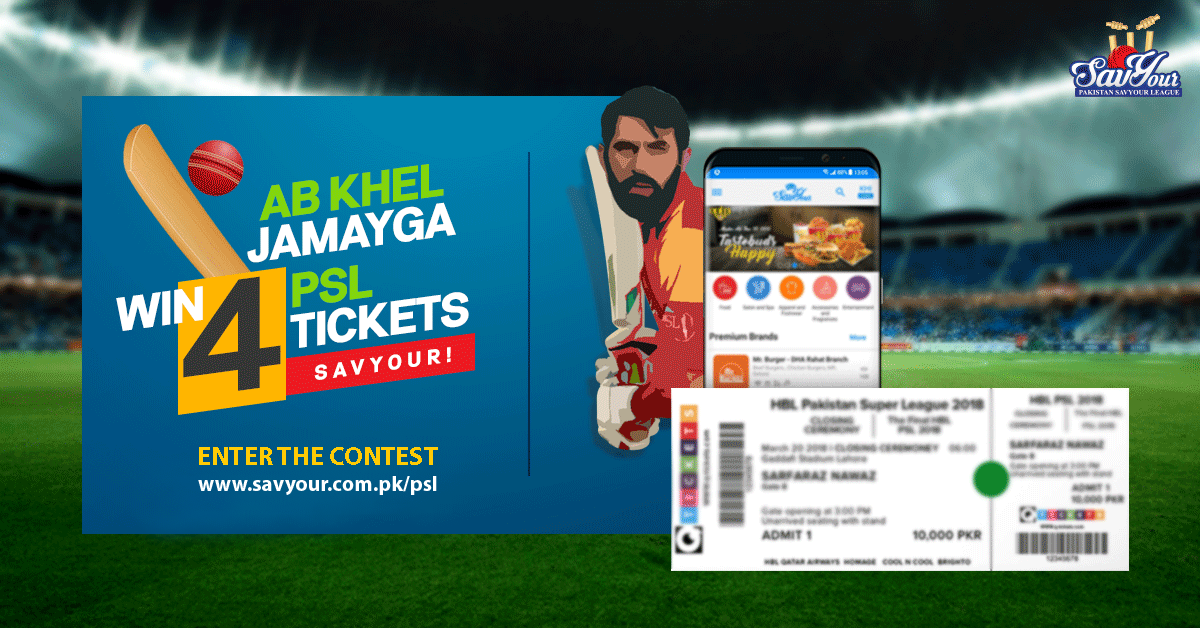 How to participate in the PSL final ticket contest by SavYour?
Buht asaan tarika hai! Just fill the entry form by clicking the orange button below.
Try to get as many points as you can by completing the following actions:
Download the SavYour app on your phone to score 150 entries. Easy peasy!
Share the SavYour app with your friends and family to score 100 entries each time.
Like SavYour's Facebook Page to get 75 entries.
Follow SavYour on Instagram and score 50 entries.
The contest ends on March 22, 2018, and the winner will be announced on March 23, 2018.

Apart from the PSL final tickets, you can win one of the 10 original kits. Aur! SavYour is also giving away FREE discount vouchers from 15 March 2018 onwards. You can avail exclusive PSL deals and discounts through these vouchers at 350+ premium lifestyle brands.
Some will say, "Kia faida?!" Well, faida tau hai. As the PSL final tickets are not available officially anymore, you can always enter this contest. Jeet gaye tau mauja hi mauja. Verna, you will have SavYour, an app that helps you in getting more for your money.
Regardless if you win or lose, the PSL Final in Karachi makes me super excited. This is why you should not miss it.
5 Reasons Why You Should See the PSL Final 2018
Needless to say, final tau hoga tabahi! Magr, if you think it's not important, then I am making 5 very good points to win you over.
1. International Cricket Stars
Last year, Lahore had the honor to host the stars of PSL 2017. This year, it's Karachi's turn and to be honest, all of the teams are filled with cricketing superstars. If everything goes to plan, you will be able to see living legends like Daren Sammy, J.P. Duminy, Colin Ingram, and others. Of course, we only know for sure once the playoffs in Lahore are over.
2. Newly Renovated National Stadium
Mehmaan jab anay walay hotay hein tau ghar ko bhi tayar rekhna hota hai. Therefore, National Stadium has got the works done. The visitors will get a better-than-ever cricket-watching experience at this iconic venue. Plus, the viewers at home will see a change too, thanks to modern advancements in live sports coverage.
3. Glamorous Closing Ceremony
Ali Zafar will be there. According to the organizers, the closing ceremony will be short and sweet, but filled with surprises. What could that be? All in all, it's always fun to watch some light-hearted entertainment before the ultimate cricketing showdown of the year.
4. Fantastic Final
Over a period of four weeks, you must have regularly seen delightful doses of top-notch and thrilling cricket. Magr, final tau final hota hai. The best two teams will be battling out to become the champions.
5. The Audience
Sachi batao! A cricket match is nothing without its audience. Shugal aur masti inhi ki wajah se ati hai. With all the tickets sold out, you can expect the stadium to be filled with josh and jazba.
Plus, once the match is over, you can always go out with your family or friends for dinner. Just to let you know, SavYour provides deals on all the popular and trending restaurants in the city.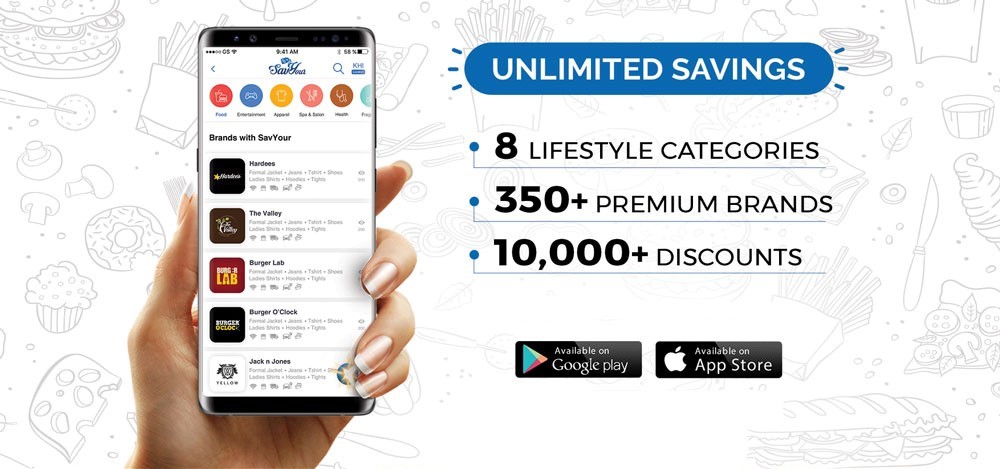 What's SavYour?
SavYour is Pakistan's leading digital discounts app that curates exclusive discount deals and offers from over 350 brands located in Karachi. With this app, you can save on pretty much everything from dining out with your friends to working out at the gym. Thanks to SavYour, you can buy the trendiest apparel, the most stylish footwear, and the latest makeup at the best possible prices. Loved by more than 70,000 users, the app also lets you save on medical and car maintenance services. Download it now from Google Play or App Store.
Download Now: https://goo.gl/Yq3N9N