Pakistani cricket fans are insane for their favorite teams when it comes to Pakistan Super League and this time things aren't the same as it's beyond the borderline. If some of them aren't cricket fans, but enthusiastically watch PSL's intense matches and celebrate the victory with friends. Throughout the campaign fans eagerly wait for the jerseys of the team and PSL 8 all kits have been revealed.
Yes! Official PSL 8 all team jerseys are revealed all over social media and each team has come up with a unique design that reflects each city of Pakistan.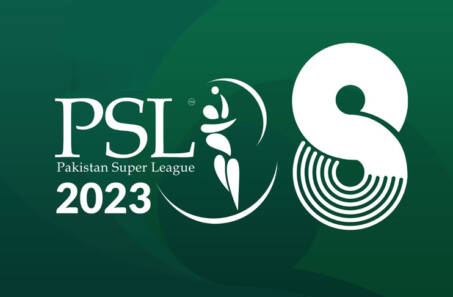 PSL 8 All Team Kits 2023:
PSL season 8 even before the start already grabbed everyone's attention when Babar Azam left Karachi Kings and joined rival team Peshawar Zalmi. That was the moment when everyone realized this season would be bombastic.
This year's kit is attractive and stunning with different designs. It is the strength and spirit they want to feel when they wear it. Each kit holds its essence and attitude.
Multan Sultan Kit 2023: ( MS T-Shirt )
The 2023's Multan Sultan Kit kind of stays the same as it used to in the previous seasons. This time they came up with the same color gradient style technique and artwork of Multan's famous Masjid on it.
Sponsors supported the team last time, currently, new ones added such as Shell V-Power, Fatima group, Asia Ghee, Pepsi, and Nishan-e-Haider builders and developers sponsored the team in 2023.
Islamabad United Kit 2023: (IU T-Shirt )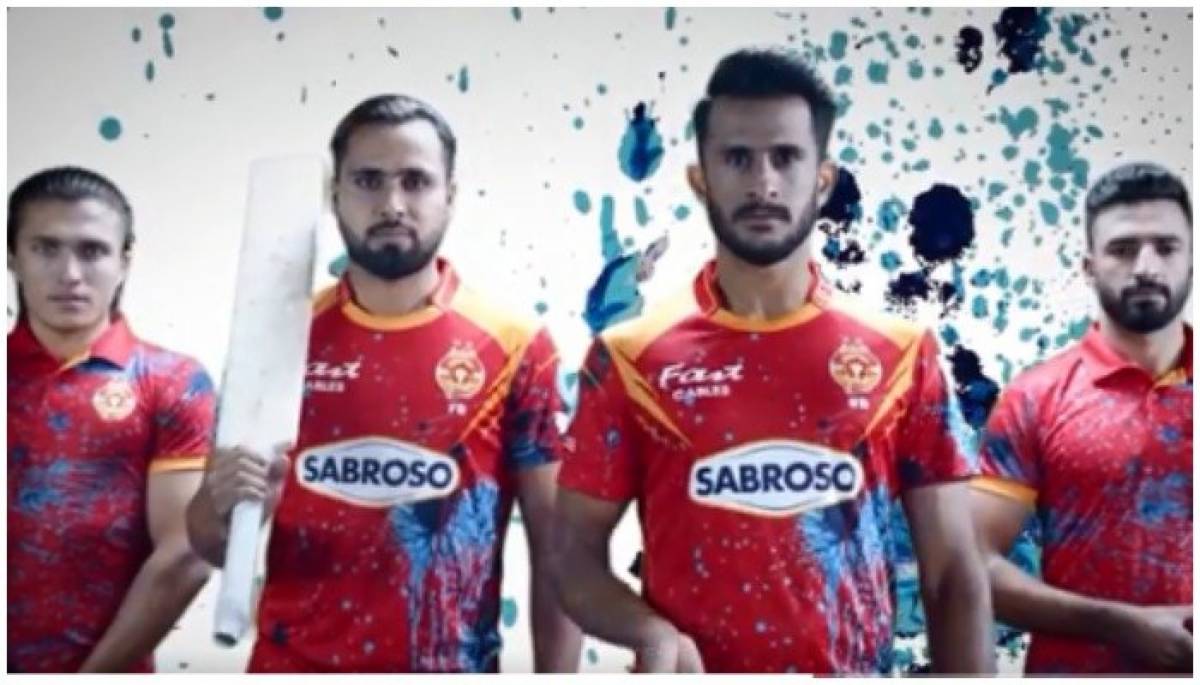 Two-time PSL champions Islamabad United's kit appeared to be different from the last time with a little bit of tweaking they had done.
The color combination is surely eye-catching and simple with not too many elements added. Islamabad United has signed JS Bank as the title sponsor and Q Mobile as its main partner for its second season.
Other partners include PTCL, Yayvo and Igloo, Gwadar Golf City, Bisconni, Dastak, Sabroso, Ufone, Fast Cables, and Jomo.pk, Snack Video, and DCODE.
Lahore Qalandars Kit 2023: (LQ T-Shirt )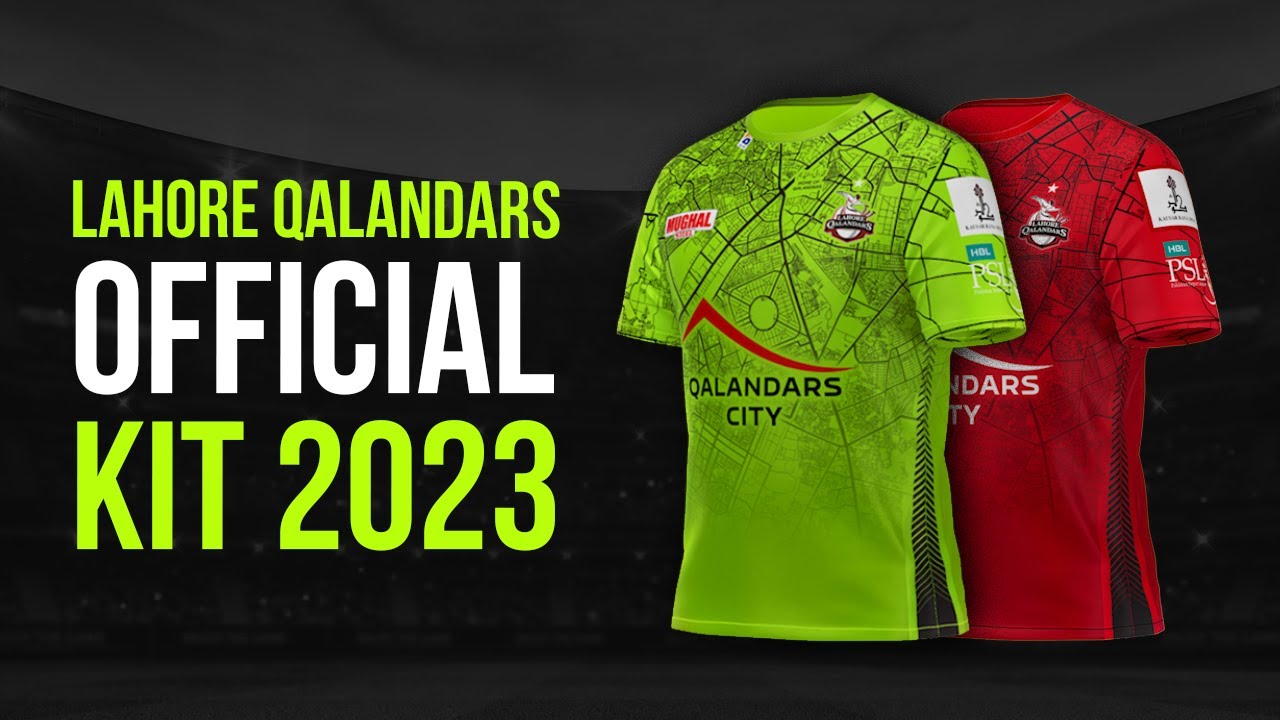 This time Shaheen Afridi stepped in and designed the T-Shirt. Not only that but the new logo has also been revealed in this edition.
Although Lahore Qalandar's logo and kit design found itself under the pile of criticism from the fans.
The official sponsor for Lahore Qalandars in season 8 is Melbat.
Karachi Kings Kit 2023: ( KK T-Shirt )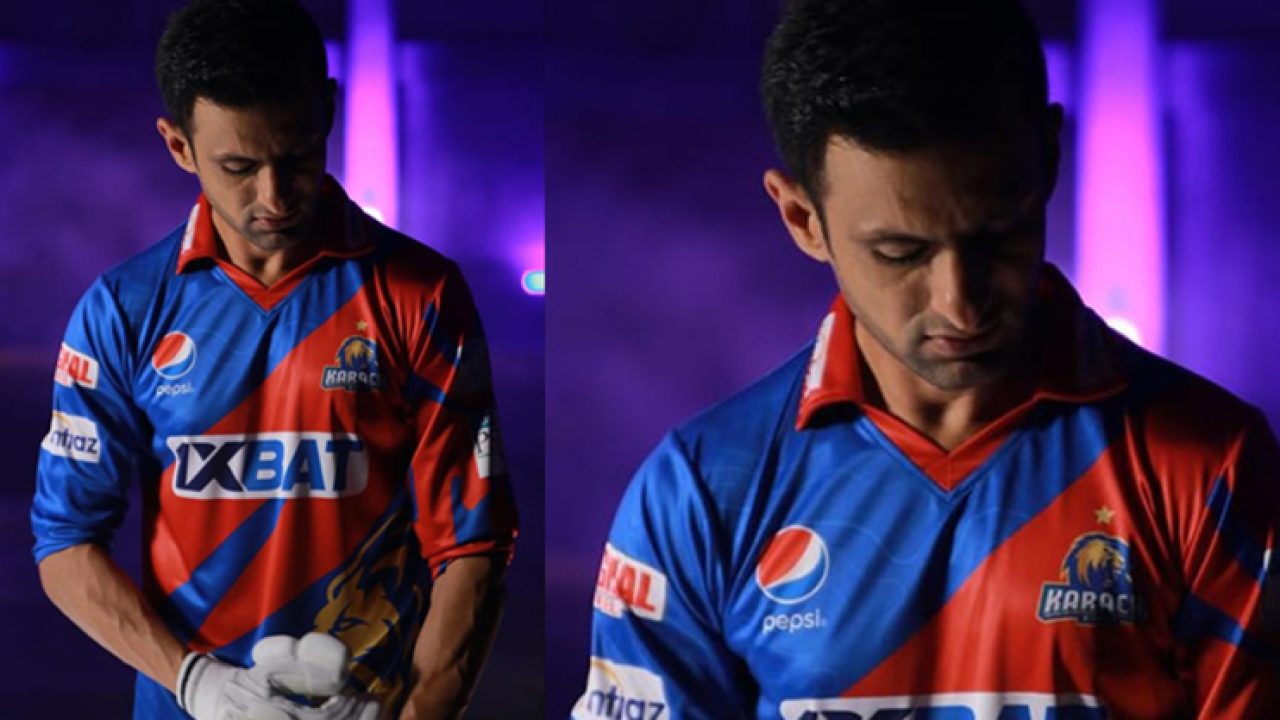 Now coming to everyone's favorite kit Karachi Kings and it's nothing new. Same logo and color combination. Who manufactures the kid? AJ Sports manufactured the kit.
ARY Laguna, Nurpur, Scene on, Surf Excel, Cadbury dairy Milk, Brighto Paints, Imtiaz Super Market, Bona Papa, Mughal Steel, Inverex, and Rooh Afza are the main sponsors.
Peshawar Zalmi Kit 2023: ( PZ T-Shirt )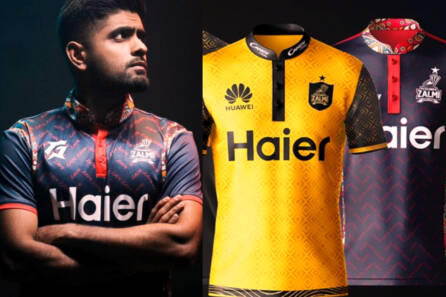 Now that's the legit kit we are talking about, Peshawar Zalmi's that they revealed this year with the booming design and it's no doubt everyone's favorite. Even their practice kit also takes everyone's breath away.
You don't get one color scheme like others, here you get two great color schemes and they both look extravaganza.
As Shahid Afridi has also returned to the team and Babar Azam's also shifted toward PZ as well.
Quetta Gladiators Kit 2023: (QG T-Shirt )
Quetta Gladiators stick with purple and gold as the primary colors of the team's kit. The purple and golden color combination surely makes the kit eye-catching.
All of these kits' revelations undoubtedly hyped everyone and captured everyone's attention. Not every kit lifted the bar but managed to just make their fans happy. Fans are pumped up for the new anthem as PSL revealed the artist line-up as well.
What do you think of the story? Tell us in the comments section below.