Police on Tuesday claimed to have arrested a street criminal who recently yielded to looting Karachiites in the guise of a delivery guy of online food service.
According to the details, the police reportedly carried out a raid in the Ferozeabad area of the city to arrest a man named Abdul Rauf over his alleged involvement in numerous street crime activities.
In addition to this, the police recovered the uniform of an online food delivery service, a bag, as well as a weapon from his possession.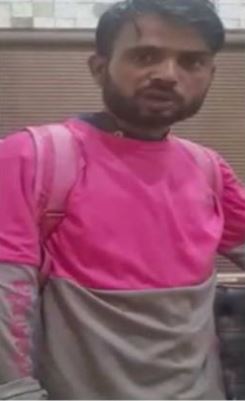 Sharing the course of action of the accused, SSP West Sajid Sadozai said that he used to ring doorbells of houses of Karachiites looting them in the guise of a delivery guy of online food service.
"He along with his other accomplices used to deprive citizens of their belongings as they open door to receive delivery of the foodstuff," he said adding that the accused had admitted his role in 21 street crimes in the city.
Rauf said that he had purchased the weapon used in the criminal acts in 2011. He further added that he used to carry it in a food box, making it easy for him to evade police checking. "The police usually do not stop food delivery boys," he confessed.
In a statement given to the police, the accused said that it was his first criminal act as he was in dire need of money. "I became part of an online food supply company 10 days back," he said.
As of now, the police said that they are further investigating the accused and are searching for the other suspects involved in the case.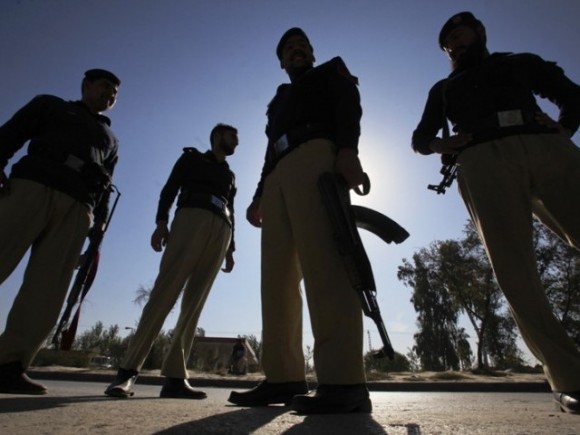 COVID-19 and crime
With COVID-19 drastically impacting the employment, the crime rates have surged in Pakistan. Moreover, the globally changing law-enforcement landscape has immensely affected the crime patterns in Pakistan as well.
It goes without saying that the deadly pandemic has given rise to new criminal opportunities. More so, with the novel outbreak pushing millions into unemployment and poverty, the crime rate is bound to soar.
The pandemic has greatly impacted the labor class, particularly the daily wagers. As a result of being unable to meet their expenses, the oppressed end up committing robbery and other crimes to fulfill their needs. If anything, poverty breeds crimes.
In a similar case not so long ago, a tenant robbed his landlord disguised as a woman in a burqa. The incident took place in Gujranwala city, in Punjab. As per the report, the tenant due to being unable to pay the rent had no choice but to rob his landlord.
What do you think of this story? Let us know in the comments section below.