A clip from Fox News received a lot of attention from Pakistani social media users and politicians. The former prime minister and PTI chairman Imran Khan believes that the viral clip from the popular American news channel is proof of a US-backed conspiracy to enforce a 'regime change' in Pakistan.
The video clip shows a discussion between a Fox News anchorperson and Rebecca Grant, a guest on the show, and garnered widespread attention on social media platforms after it was shared by former human rights minister Shireen Mazari.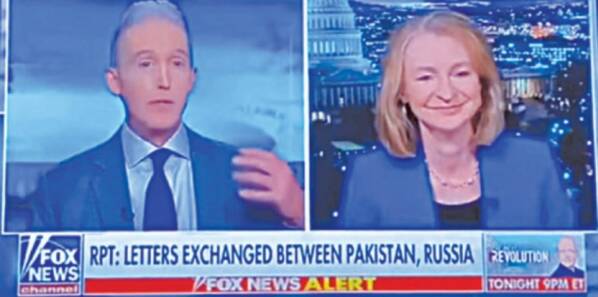 Former human rights minister and PTI core committee member Shireen Mazari shared the video with a message, asking the spokesperson of Pakistan's armed forces for a response concerning the video and the American 'conspiracy'.
The video was also shared by ousted prime minister Imran Khan. He claimed that all those who had doubts about the alleged US efforts to enforce a regime change should watch the news clip.
Debunking claims that the video was proof of foreign conspiracy, Fact Check Pakistan shared that Rebecca Grant was in no way involved in the US government but is merely a contributor to Fox News and the founder of a small think tank called IRIS Independent Research.
'Stop anti-American policies'
Grant had claimed that part of the reason former premier Imran Khan was ousted was because of his trade efforts with Russia, neutrality towards Ukraine, and close ties with China. She urged Pakistan to "stop anti-American policies" and that it was not the time to have close ties with Russia and China.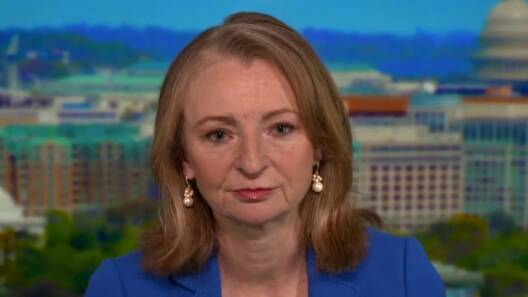 Impassioned supporters and some renowned local news agencies shared the video clip touting that it might be proof of a 'regime change' in Pakistan. Meanwhile, American researcher Adam N Weinstein tweeted that Grant "is a relative nobody who Fox found to fill a slot."
Journalist Javed Hassan responded to Weinstein's tweet, saying that she has been called a 'nobody' because she does not fit in the non-interference narrative.
To which Weinstein replied that thousands of people have done "stints in the Pentagon, State or agency. It doesn't mean they focus on Pakistan or speak with any official or personal authority on it."
It is pertinent to note that the woman in question is also known to be a Trump supporter. Therefore, it is unlikely that she has any influence or say in the policies of the Biden Administration.
Pakistan's National Security Committee also earlier ruled out any "foreign conspiracy" behind the removal of Imran Khan from power through a no-trust vote in parliament. 
Read More: Shireen Mazari Writes To UN To Protest Misuse Of Blasphemy Laws Against Imran Khan
What do you think of this story? Let us know in the comments section below.