Reckitt Benckiser (RB) and partners have come together to revolutionize access of health & hygiene products across 1 million rural households, backed by the UK Government. One million rural households will receive quality health and hygiene products as Project Hope scales up. Project Hope is an initiative founded by Reckitt Benckiser (RB) Pakistan and supported by the UK Department for International Development (DFID) to ensure rural development and women empowerment in Pakistan.
To scale up Project Hope, a new entity is being set up which includes investment from Reckitt Benckiser Pakistan (the makers of Dettol, Mortein and Harpic), DFID supported Rural Support Programmes Network, and four Pakistani private sector companies which include: English Biscuit Manufacturers (EBM), Shield Corporation, Shan Foods and Santex. All product partners will be providing quality health and hygiene products to the women micro-entrepreneurs, sehat aapas, to help them earn livelihood as they sell these products door-to-door within their communities reinforcing good hygiene practices.
This announcement was made at a press conference by Patricia O'Hayer (Global Head of External Communications and Affairs, RB) and Laura Kelly (Head of Business Engagement for the Department for International Department in the UK) along with top management officials from all the key partners.
Patricia O'Hayer, Global Head of External Communications and Affairs at Reckitt Benckiser's head office in the UK said:
"Project Hope, now embarking on this journey, is the perfect model of partnership between the UK government and the private and social sectors in Pakistan. This new company will deliver three things: empower rural women who reinforce health & hygiene practices in their communities; improve hygiene standards within their villages and reduce incidences of preventable diseases like diarrhea to create a more productive society."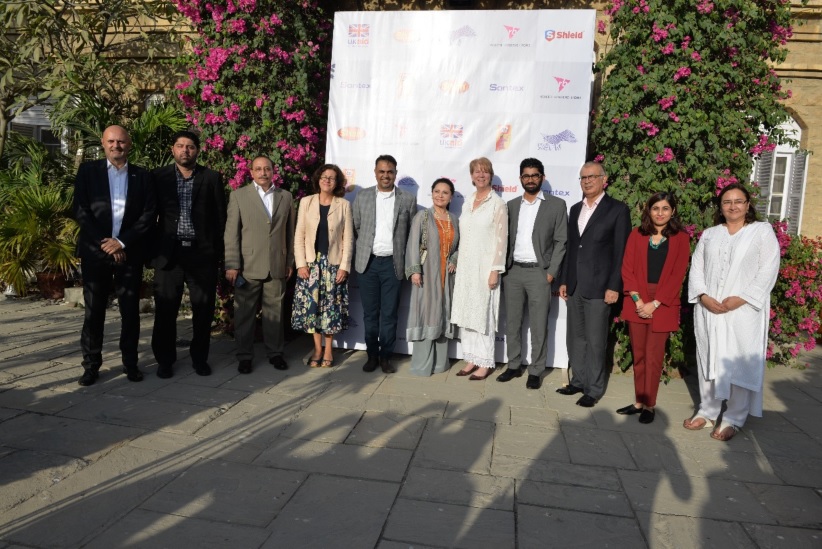 Laura Kelly, the UK-based Head of Business Engagement at the Department for International Development, said,
"This exciting new company brings together companies and civil society to get health and hygiene products to new markets. The approach is also helping to economically empower rural women -a real win- for business and development."
Mark Rakestraw, Acting Deputy High Commissioner in Karachi hosted the event at the Deputy High Commission. He said,
"The UK is a strong supporter of Pakistan's prosperity. I'm pleased that this smart new initiative is building on the ideas of RB, a UK based company, and has the potential for huge success. With financial support from the UK government via DFID, the Deputy High Commission is pleased to be supporting this initiative."
In Pakistan, DFID is working with the Government and private sector to strengthen institutions, deepen markets and build systems to stimulate sustainable and inclusive private sector-led economic development. The aim is to be a catalyst for change by demonstrating successful business models which the private sector can replicate and scale-up; creating standalone institutions which will continue to help poor people long after DFID support is concluded.