British actor Emma Watson has voiced solidarity with pro-Palestinian activism on social media, prompting backlash from current and former Israeli officials and praise from pro-Palestine social media users. 
The 31-year-old actor, who is known for her portrayal of Hermione Granger in the Harry Potter movies, reposted a May post from the Bad Activist Collective on Instagram on Sunday. It depicts pro-Palestine activists marching with the words "Solidarity is a verb" prominently displayed on the image.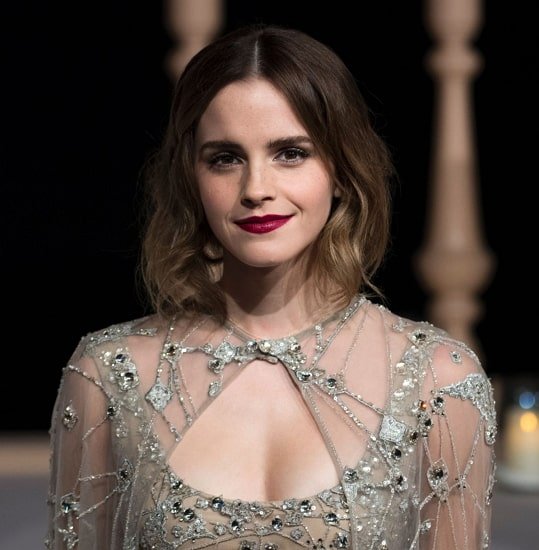 Watson accompanied the post with a quote from British-Australian scholar Sara Ahmed. "Solidarity does not assume that our struggles are the same struggles, or that our pain is the same pain, or that our hope is for the same future," the quote read.
"Solidarity involves commitment, and work, as well as the recognition that even if we do not have the same feelings, or the same lives, or the same bodies, we do live on common ground," it added.
The Harry Potter star's post garnered widespread acclaim from pro-Palestine Instagram users. Many thanked her for her support in the comments section. They posted the emoji of the Palestinian flag, many with the hashtags #FreePalestine and #PalestineWillBeFree.
Meanwhile, Twitter users were left scratching their heads, looking for the tiniest hint of supposed anti-Semitism. Israel's UN envoy, Gilad Erdan, strongly criticized her post, lashing out at the star.
Anti-Semitic, how?
"Fiction may work in Harry Potter but it does not work in reality," he wrote. "If it did, the magic used in the wizarding world could eliminate the evils of Hamas (which oppresses women and seeks the annihilation of Israel) and the PA (which supports terror). I would be in favor of that!"
Another Israel envoy to the UN Danny Danon also mentioned Watson by adding her handle. "10 points from Gryffindor for being an anti-Semite," Danon sai, in a reference to the Harry Potter film role in which the actor played the role of Hermione that led to her fame.
Leah Greenberg, the co-executive director of the Indivisible Guide progressive advocacy group, dismissed Danon's accusations. She said they are "a perfect demonstration of the utterly cynical and bad-faith weaponization of antisemitism to shut down basic expressions of solidarity with the Palestinian people."
Mehdi Hasan, too, was left baffled by Danon's 'jibe'.
Popular Palestinian activist Mohammed El-Kurd shared his amusement. "The Israeli Ambassador to the UN calls Emma Watson an "anti-Semite" for posting "solidarity is a verb," a week after Zionists smeared Desmond Tutu as "anti-Jewish." How is this not satire?"
Others extended their support to the award-winning actor.
The atrocities against the Palestinians are incessant, and the world knows how Israelis celebrate and enjoy the bombardment on Palestinians as they gather on hilltops.
What do you think of this story? Let us know in the comments section below.