Priyanka Chopra is known for her sartorial fashion choices and unmatched confidence. The winner of the Miss World 2000 pageant, Chopra often steals headlines with her eccentric fashion ensembles. But this time she made it to the headline for an ignorant comment.
In the latest promo for her Super Soul Sunday series, Oprah Winfrey interviewed Chopra after the much-talked-about tell-all with Meghan Markle and Prince Harry. The Bollywood actor was seen speaking about her secular upbringing in India and her religious views.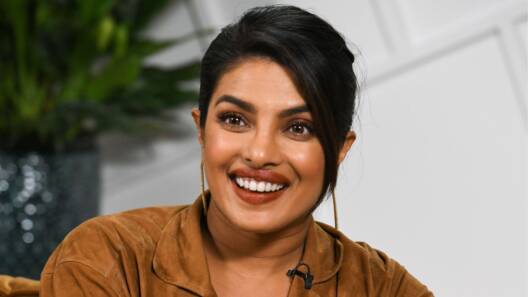 Chopra started off by describing how she had been influenced by different religions throughout her life, ranging from Christianity and Islam to Hinduism.
As Winfrey questioned the actor about her spiritual journey, she said, "With the number of religions that we have in India, I grew up in a convent school, hence I was aware of Christianity."
Chopra then added, "My dad used to sing in a mosque and that made me well aware of Islam. Being a Hindu and coming from a Hindu family, I adapted the rituals and teachings from Hinduism. So as far as spirituality is concerned, it's part of my country and I cannot ignore it."
She said h0ow her late father educated her about all faiths. "I am a Hindu. I pray and have a temple in my home, and I do it as often as I can. But truly to me, I am a believer that a higher power does exist and I like to have faith in that," she said.
Here is the viral clip
Little did the Quantico actor realize that her comments would make a target of huge social media backlash with many mocking her ignorance about Islam. Her statement has been receiving many brickbats with many trolling Chopra for claiming she understood Islam because her father 'sang' in a mosque.
Twittersphere floods with heavy trolling
Here is the best one so for!
Chopra should have known better to not make such a statement, that too on Islam she does not know anything about.
It must be noted that this is not the first that Chopra has spoken about Islam. In one of her past interviews, she had shared her experience of finding peace through the sound of Azan in Bhopal in Madhya Pradesh.
Prior to this tell-all interview, Winfrey's show made headlines for hosting Harry and Meghan. In the two-hour show, the Duchess revealed how the royals had ignored her pleas for help while she felt suicidal. Meanwhile, Harry said his father, heir-to-the-throne Prince Charles, had let him down and that he had felt trapped.
What do you think of this story? Let us know in the comments section below.