While Pakistan battles with a series of other economic diseases poverty and inflation tend to be one of the most difficult issues as of yet. In times like these it becomes even more hard to assess the situation of the country when even the citizens are busy pulling each other's leg.
Beaconhouse deducts salaries of its custodian staff
One of the most profound and best private school of Pakistan, Beaconhouse school just deducted a lump-sum amount from the salaries of custodian staff.
It is to be noted, along with the custodian staff, all instructors of co-curricular staff also lost 75% of their salaries. In the poverty-stricken situation that Pakistan is going through and how insanely the inflationary rate is rising, it is indeed saddening to see how they will survive.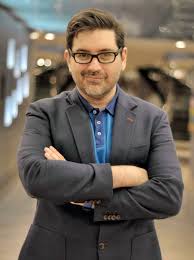 Additionally, right in front of media, Kasim Kasoori who is the chairman of Beaconhouse, is shares a post of him distributing ration as a form of CSR activity. However, the situation seems far more dire to the public now, knowing about his true actions.
The poor staff already has a very limited salary range from PKR 14,000/- to PKR 15000/=. Hence, it seems completely brutal to learn that their salaries are now even a quarter of its actual amount.
In line with that, what we find more upsetting is that no action has been taken to reverse this deduction. Some people are calling out the cruel behavior of Beaconhouse on this matter.
Simultaneously, people are also raising their voices regarding the issue and asking the board of Beaconhouse; to question them regarding the issue.
Some people claim that Beaconhouse asked them to force resign from their position just recently also.
The entire situation is extremely infuriating and we hope that Higher Education Commission looks into the matter soon.
All in all, let's just hope that the decision is taken back soon!
What do you think of the story? Tell us in the comments section below.