Charles, Prince of Wales has thanked President Arif Alvi for sending him Pakistani mangoes, defining them as "very tasty".
Prince Charles showed his affection for the tasty gift in a letter. Charles said that he and his wife Camilla were grateful for the excellent gift.
According to a statement issued by the President's Media Office, the president under 'mango diplomacy' sent mangoes as a gift. The mangoes were sent to the heads of states of several countries.
Meanwhile, the mangoes were sent to Kuwait, the Kingdom of Saudi Arabia, Turkey, Qatar, Oman, and Malaysia. Morocco, Nepal, Singapore, Spain, the UK, Italy, and other friendly countries are also on the list.
The step was aimed at introducing the yummy fruit to new international markets, said The Express Tribune. The action will also help further boost the export of Pakistani fruits and vegetables. It also highlights investment opportunities in the horticulture sector.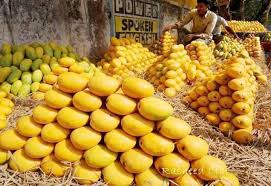 According to the world's top mangoes producing countries list, Pakistan proudly stands at 6th place. Pakistani mangoes are loved far and wide. It is now customary to gift you new and old relations the sweet delicacy.
Earlier, Pakistan People's Party Co-chairperson Asif Ali Zardari had sent crates of Pakistani mangoes to Huda Kattan of Huda Beauty.
The mangoes were send as an act of friendship to the beauty mogul.
Apparently, 'President' Zardari's daughter Bakhtawar had something to do with it! Huda Kattan's sister, Mona took to Instagram to reveal that they received a special delivery from Pakistan.
Moreover, Pakistan Supermarket's managing director in Dubai Mohammad Jehanzeb delivers mangoes in Lamborghini. Meanwhile, he also takes the customers for a short joy ride in the Dh1.2 million supercar. Isn't it cool!
What do you think of this story? Let us know in the comments section below.