Renowned Pakistani cricketer-turned-politician Imran Khan tied the knot for the third time with a woman named Bushra Maneka, widely known by name of Bushra Bibi, and described by many as his 'spiritual mentor'. Prime Minister Imran Khan on Friday said only a fool would not discuss everything with his wife.
Pakistan Tehreek-e-Insaf (PTI) chairman Khan married Bushra Bibi, who was clad from head-to-toe and with a veil covering her face in the photos shared by PTI on social media.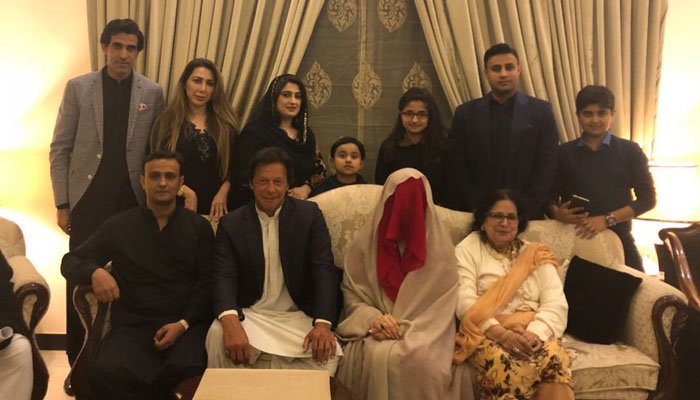 With his marriage to Bushra Bibi, who belongs to a religious and conservative family, Khan has shed the playboy status that he once held in his younger years and reverted to Pakistan's traditional society.
However, Pakistan's first lady Bushra Bibi has been a mystery to the whole world ever since Khan married her. Recently, speaking to German magazine Der Spiegel's Susanne Koelbl, the premier said his wife has great wisdom.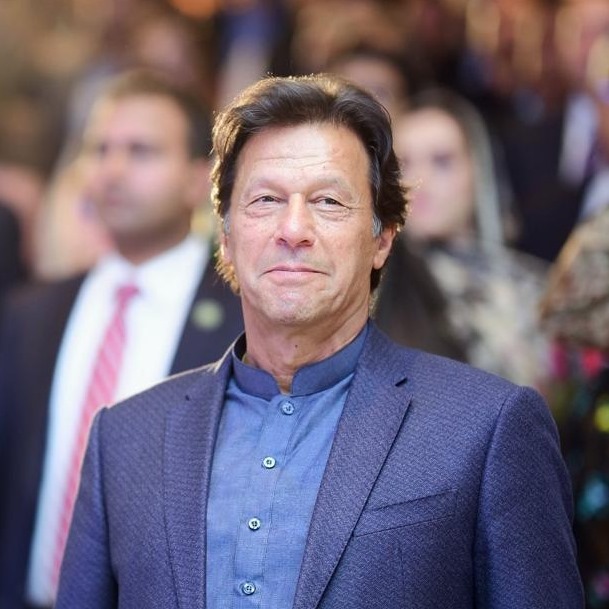 Describing his wife as his soulmate, Prime Minister admitted that he consults her on political and government issues.
He replied to a question specifically asked about Bushra Bibi's presumed role in politics. "You recently remarried. The first lady, Bushra Bibi, is a well-known faith healer. Do you take her advice on political issues?"
Bushra is an essential part of decision-making process, says Khan
In a sweet gesture, Khan on Friday said he could not have survived without his wife Bushra Khan. Speaking to German magazine Der Spiegel's Susanne Koelbl, Khan shared "I discuss everything with her."
"Also problems (that) I face in the government, dealing with complex situations," he continued. "Only a fool does not talk about everything with his wife."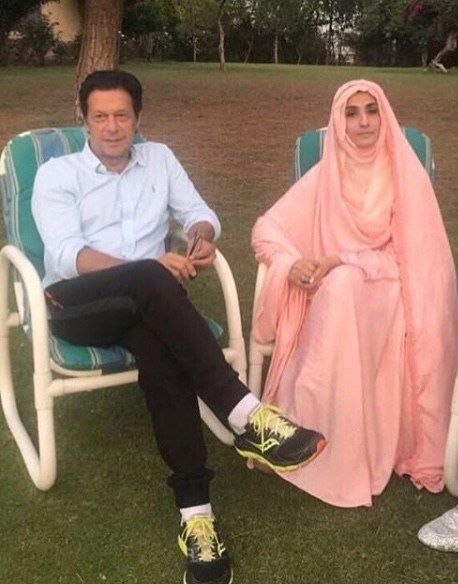 "She is my soulmate. She is my companion. I would not have survived without her," the premier admitted.
The prime minister expressed these views about her amid the allegations that she is an essential part of the decision-making process in the current setup. In fact, many people even suggest that Punjab Chief Minister Usman Buzdar was selected to run the country's biggest province on her advice.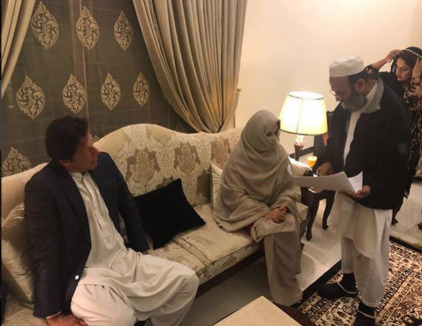 In addition to this, Khan frequently praises his wife for her wisdom. Upon the completion of PTI government's first 100 days, he credited her for 'such a difficult life'.
The couple got married in February 2018. The news of Khan's third marriage sent Pakistanis into a frenzy. PM Khan was previously married to Jemima Khan, with whom he shares two children, for nine years and Reham Khan for 10 months.
What do you think of this story? Let us know in the comments section below.