The President of Pakistan, Dr. Arif Alvi, toured the set of historical series Kurulus: Osman and met the splendid actors during a visit to Turkey along with his wife, Samina Alvi.
In this Turkish drama, Osman I, the founder of the Empire, is the main character. Additionally, it is the sequel to Diriliş: Ertuğrul that centered around the life of Ertugrul, father of Osman, which was played by Engin Altan Duzyatan. As it appears, our president and his wife are also big fans of the historical Turkish series.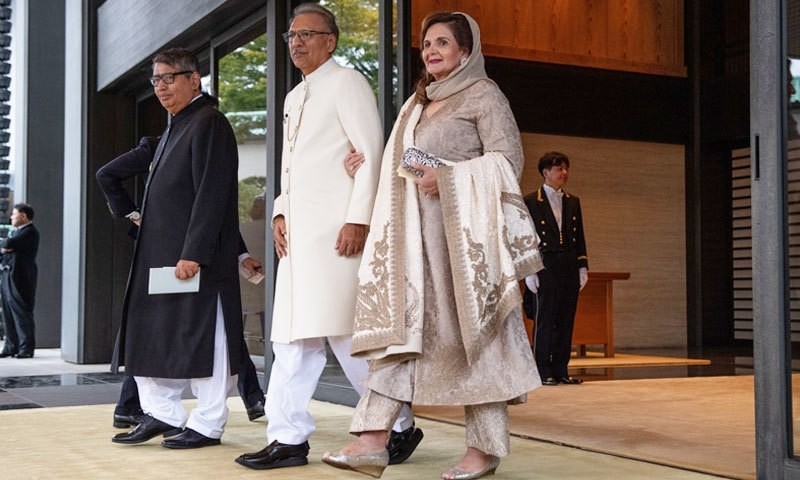 During a three-day visit to Turkey, the couple met with the cast and crew of the hit drama series on Tuesday. The Turkish drama's director and producer Mehmet Bozdag shared photos from the president Arif Alvi visit to the drama set of Kurulus: Osman on Instagram.
Several photographs show the president and his wife chatting with the cast and taking pictures donned in tribal clothes and jewelry. One of the photos also shows Dr. Alvi engaging in a fist bump with series producer Mehmet Bozdag. The President was also photographed posing all smiles with Burak Ozcivit, aka Osman.
"We were honored to host President of Pakistan, Dr. Arif Alvi, Samina Alvi, and her delegation," wrote Bozdag on Instagram. "I thank them for their trust and interest. Through them, I greet all brotherly Pakistani People."
Take a look at the pictures!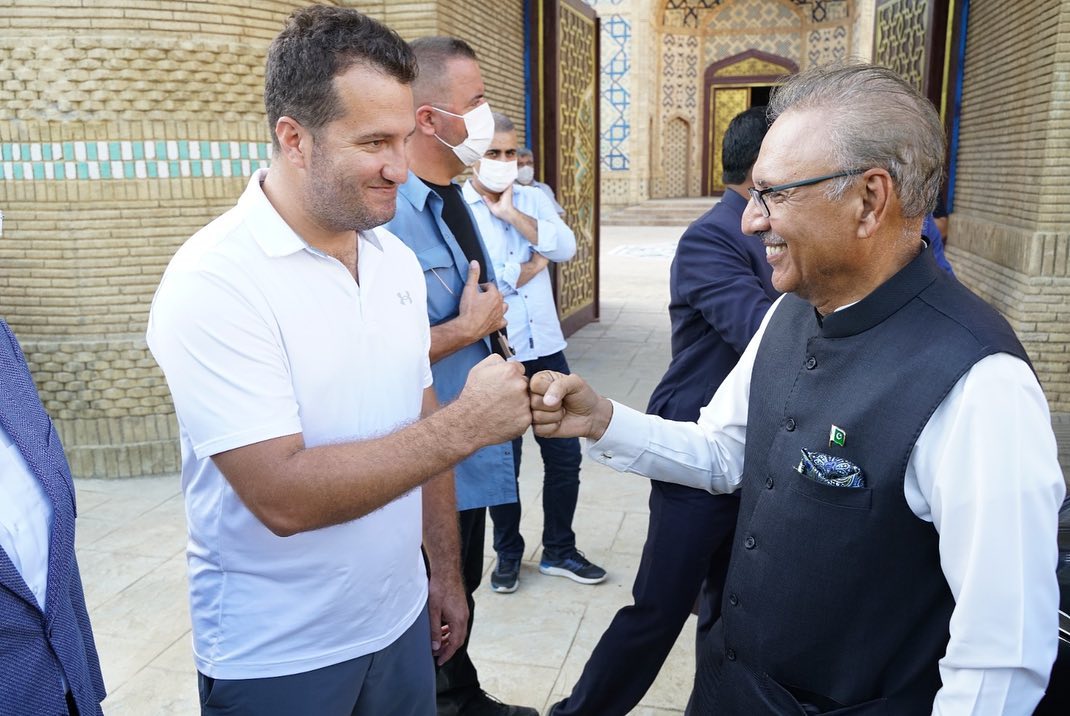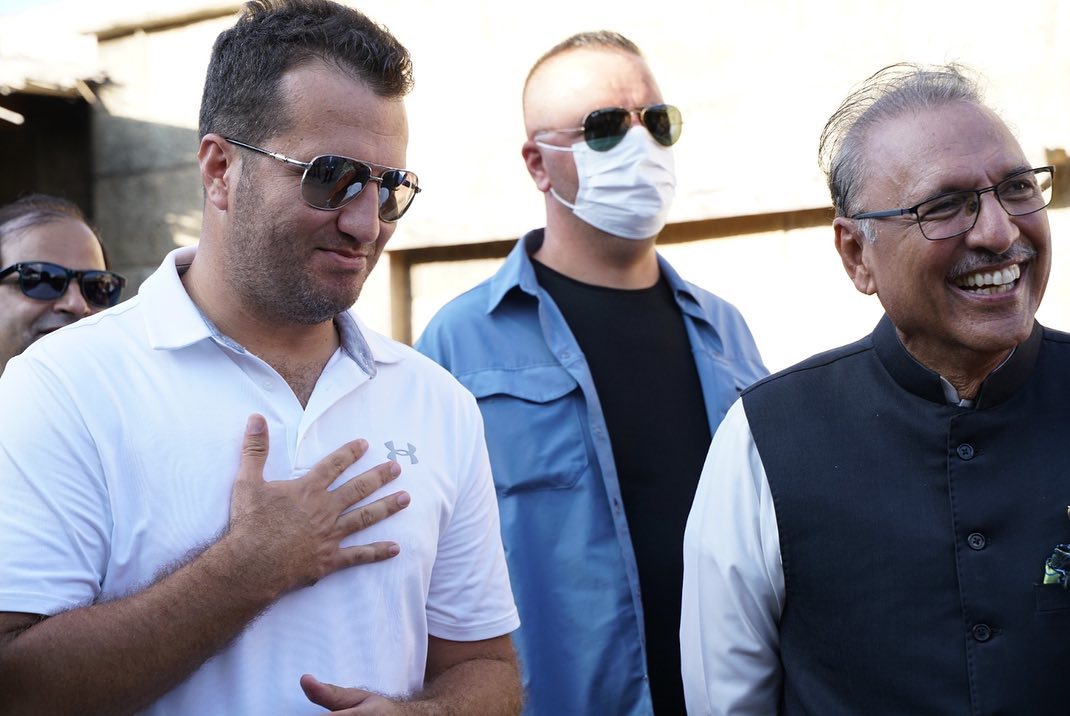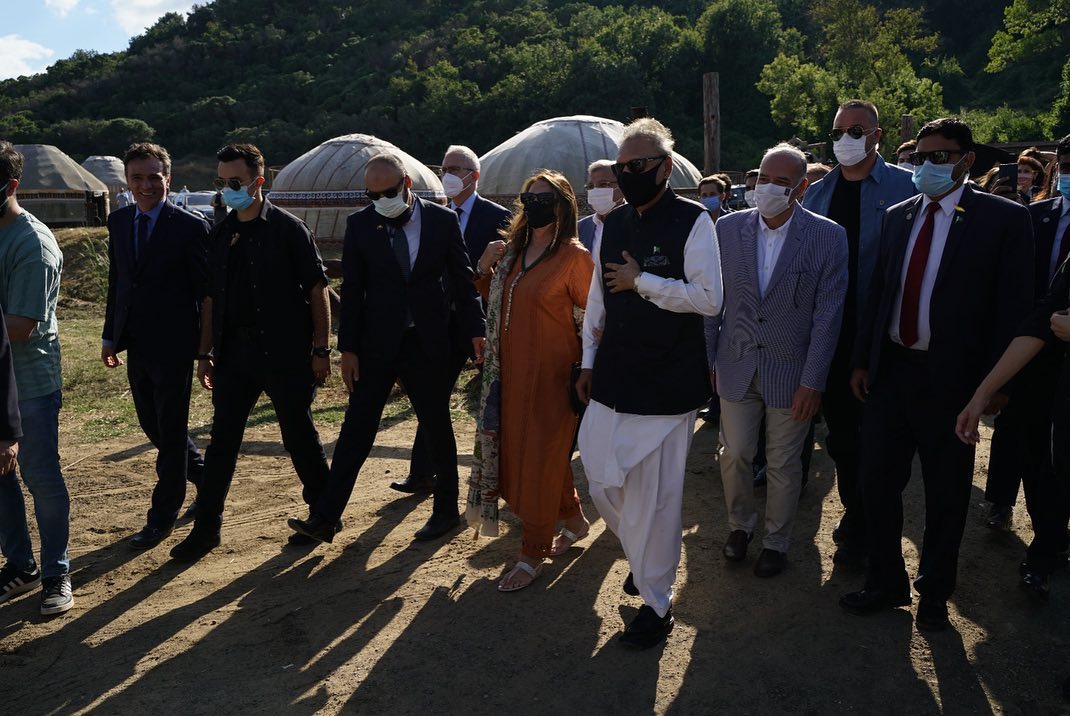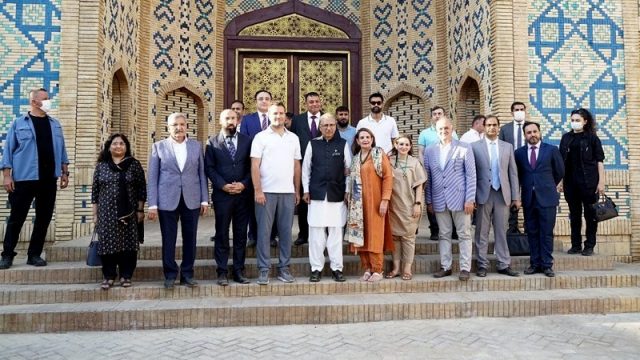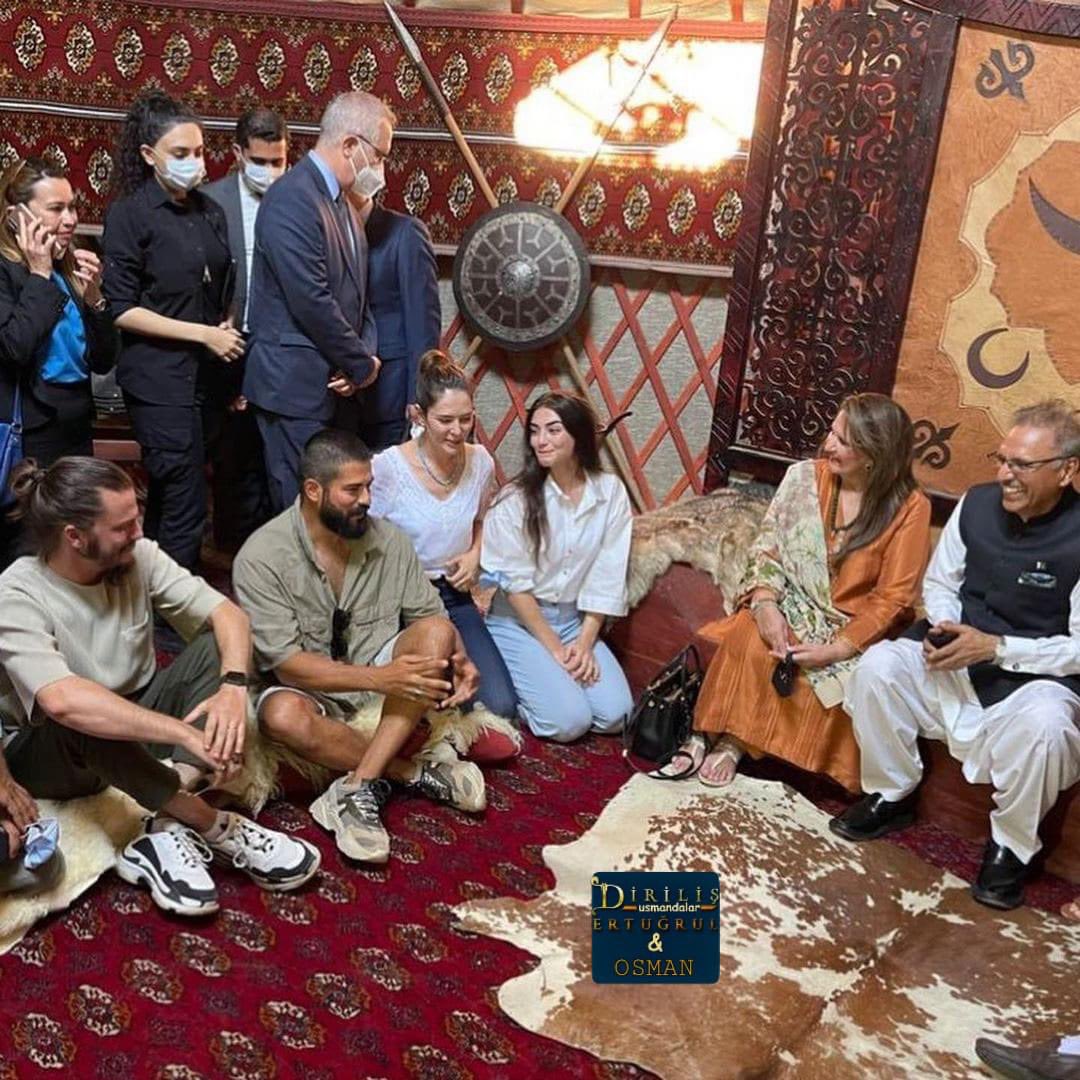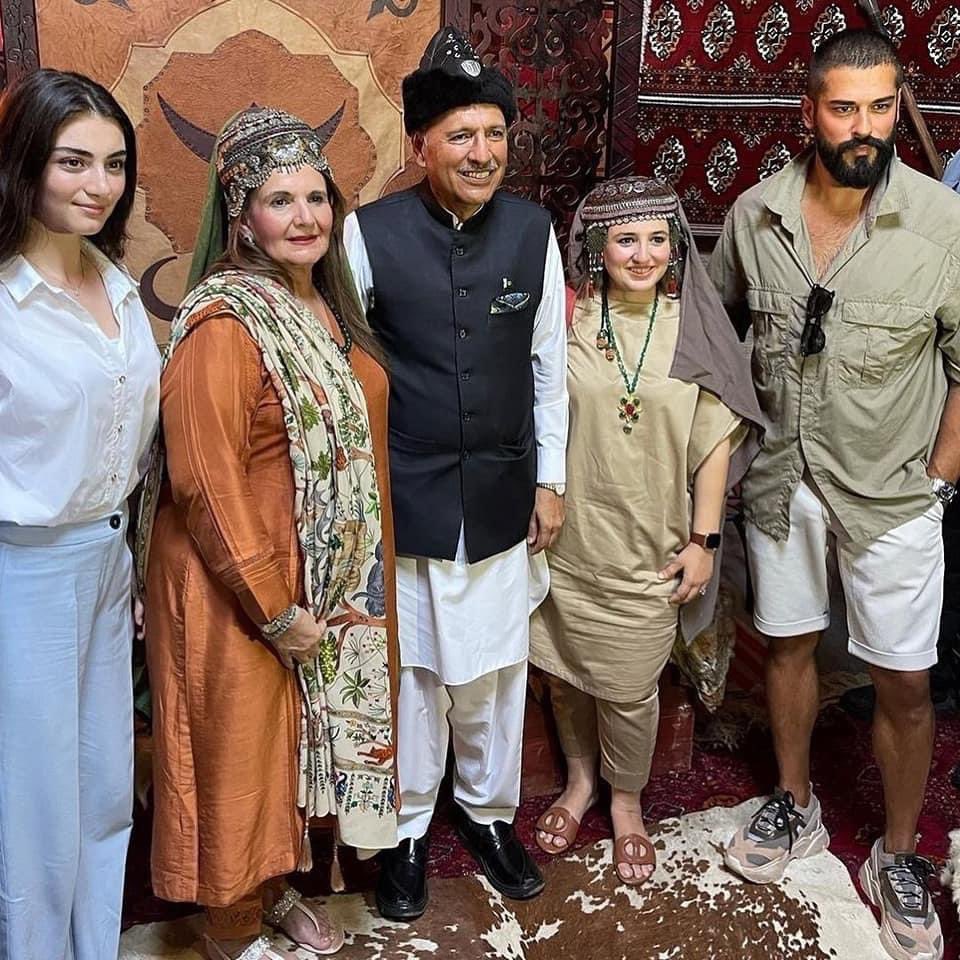 Earlier this year, Federal Minister for Science and Technology Fawad Chaudhry also visited the set of the historical Turkish series accompanied by his family.
The historical series Kurulus: Osman gained immense popularity in Pakistan soon after it began airing. Created by Mehmet Bozdag, Kurulus: Osman focuses on the life of Osman I, the founder of the Ottoman Empire. The second season of the series opened in October last year and set new records in viewership.
It did not take long for the show to gain popularity since it is a sequel to Dirilis: Ertugrul. The series aired on the country's state-run television with Urdu dubbing. It started running in the month of Ramazan last year on the directives of Prime Minister Imran Khan.
Since the prequel is based on the life and times of the 13th-century, it took the entire nation by storm. PTV began airing a dubbed version in April. This historical TV drama has been all the rage in Pakistan ever since.
One of the episodes of Kurulus: Osman previously showed the major character dying, leaving fans in shock. In the devastating episode, the Kayi tribe was seen mourning the death of Ertugrul. Pakistani social media users were left with tears following the death of Pakistan's most beloved Turkish.
What do you think of this story? Let us know in the comments section below.