President Arif Alvi and First Lady Samina Alvi hosted Nida Yasir at their residence for an exclusive interview that revealed a glimpse into their daily lives. Sharing stories and insights into their 50-year-old marriage, the couple got personal and laughed.
We were delighted to see President Alvi in this new light and to see the woman who made it possible. His career has been written and spoke about enough, with the president confessing that the missing piece of the puzzle that ties it all together is his wife.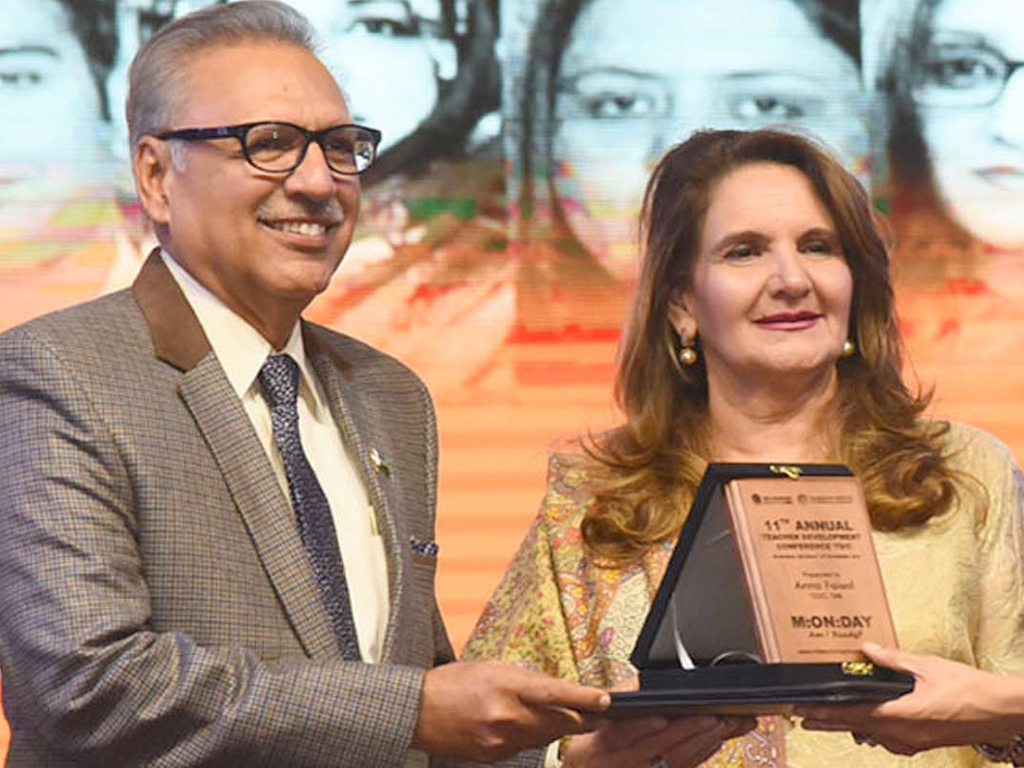 "She provided valuable support to me in my political life, even though she was not cut out for it. […] we'd have 20 people coming over for a meeting on very short notice, sometimes 50. Even with such urgency, she always hosted the visitors well," the president explained.
"I love meeting people. Even on days I'm tired and not feeling it, I enjoy being among people," the extroverted first lady contributed, turning to her husband with a laughing "and he's just the opposite."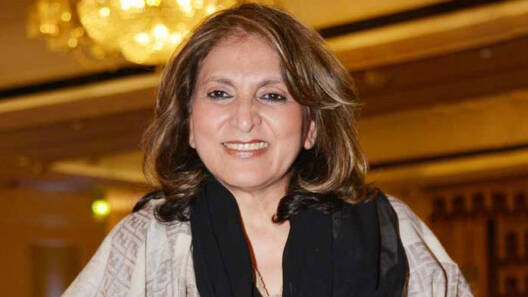 The president sang praises of his wife's tolerance, confessing he jokes with her often, sometimes teaming up with their kids. "My mother was very humorous, we believe humor is a great way to deal with negative emotions," he said. Speaking of his wife's sense of humor, he added, "It is better than mine!"
"You also joke with him often?" inquired Yasir. "I joke with him less, and I tolerate him more and show patience," replied the First Lady. They might be the president and first lady but they remind us of literally every older desi couple ever.
Love marriage or arranged?
In true Nida Yasir fashion, she asked the couple, "Was yours a love marriage? Did you sneak looks at each other, or was it arranged?"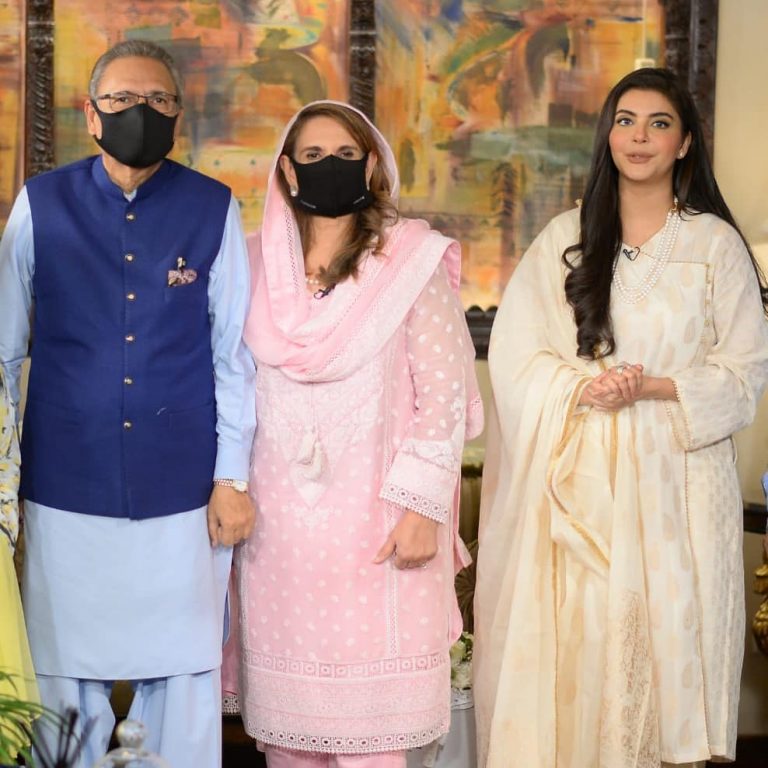 Turns out, the two were distant cousins and used to frequently meet even before marriage. Though the president said the age difference was a bit much for there to be much friendship before the marriage, noting he is five years her senior.
The host asked, "I've heard you two wrote each other letters?" To this, the president said those came after the marriage. "Even if there were letters before marriage, they're not on the record at all."
Here is the complete interview!
Though it was a limited window into their private lives, the interview was truly heartwarming!
President Alvi has previously been praised for his simplicity. He was once seen resting in Islamabad's airport, lying on a bench.
What do you think of this story? Let us know in the comments section below.