A physical brawl broke out between parliamentarians representing the two sides in the National Assembly on Thursday as the government introduced the Finance (Supplementary) Bill, 2021, and the State Bank of Pakistan (Amendment) Bill, 2021. PTI MNA Ghazala Saifi shooks as Shagufta Jumani of PPP slaps her in the national assembly.
A physical altercation erupted between the ruling PTI MNA Ghazala Saifi and Shagufta Jumani of the opposition PPP during the National Assembly's noisy sitting.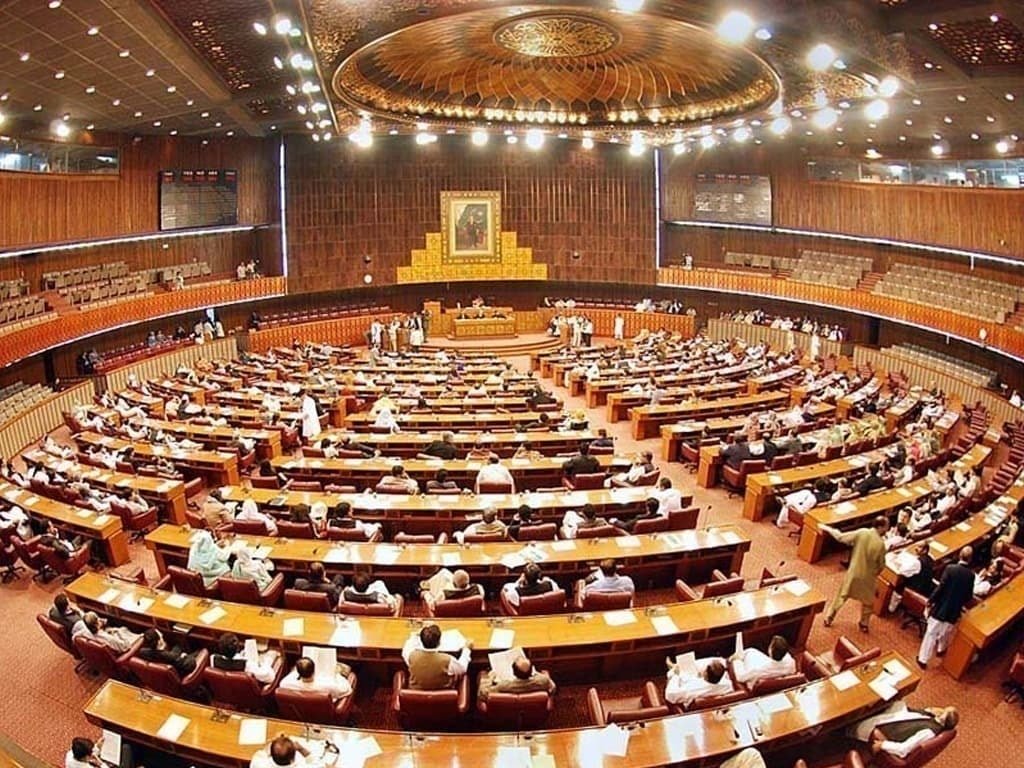 As the protesting opposition members gathered around the ministers' seats for a face-to-face confrontation during the presentation of the controversial finance bill, the two lawmakers, surrounded by others, were seen shouting and pushing each other.
While opposition members were protesting in front of the Speaker's dais, two female members – Jumani of the PPP and Saifi from the PTI – came to blows. Footage of the incident shows that Shagufta Jumani allegedly slaps the PTI MNA Ghazala Saifi after having some heated excha­nge of arguments with her. The PPP parliamentarian then twisted the hand of Saifi and pushed her.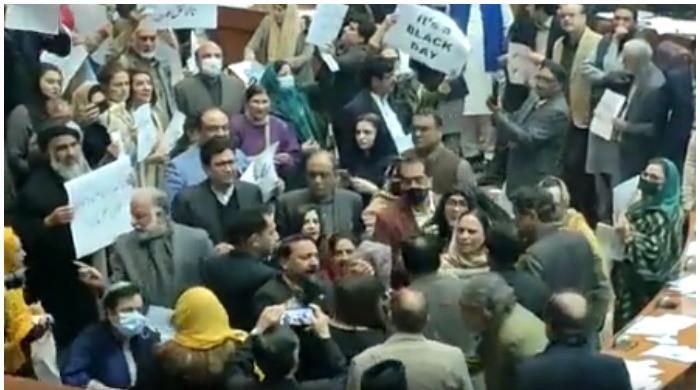 On the other hand, PPP members are reported to have said she was attacked by Saifi and retaliated. The Treasury members and the opposition, however, immediately separated the two enraged women.
Have a look at the video:
Saifi released a statement claiming that she fractured her thumb in the fight with Jumani. However, a local news outlet quoted her as saying that if anyone physically attacks her, he or she would definitely face a reaction.
"I am appalled at the way Shugafta Jumani has conducted herself," said the PTI member in her statement. "To behave in such a way, in a space that has such specific codes of ethics, a place for us to voice the concerns of the people we represent, for it to be reduced to this sort of brawl-like behavior should be a cause of intense shame for Ms. Jumani."
Jumani, however, is yet to comment on the matter.
Opposition members earlier disrupted June's budget session by hefting desks and chanting slogans against Prime Minister Imran Khan. He had steadily unveiled the PTI's third budget. Meanwhile, the PTI leadership shamelessly misbehaved and laughed throughout the opposition protests.
Prior to that, a reporter had asked PM Khan if the budget will be people-friendly. He stated that everyone will be happy with the budget.
PTI claimed to have announced a pro-people, business-friendly, and growth-oriented budget for the fiscal year 2021-22. The budget session brings 'no new taxes' on salaried class, and sets minimum wages at Rs20,000.
What do you think of this story? Let us know in the comments section below.