Pakistan Peoples Party (PPP) Chairman Bilawal Bhutto Zardari has said that people will have Sehri [pre-dawn meal] in "Naya (new) Pakistan" and by the time of Iftar they will enter "old Pakistan" on the first day of Ramadan will fall on Sunday (today).
For those of you unaware, Bilawal was referring to a possible ouster of Prime Minister Imran Khan by voting on a no-confidence motion, which is to be held today in the National Assembly.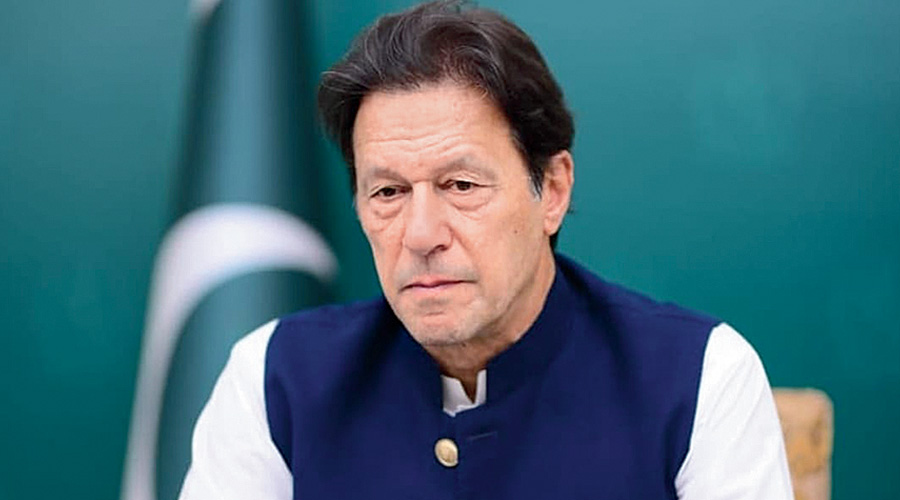 "Our Sehri will be in the 'Naya Pakistan' but Iftaar will be in the old Pakistan. The devil is imprisoned in Ramazan; tomorrow we are going to imprison the devil of Banigala," he said. The PPP chairman addressed a press conference in Islamabad along with Chief Minister Sindh Murad Ali Shah and other party leaders at Zardari House.
Have a look at it:
He also expressed concerns over PM Khan's call for countrywide protests against opposition leaders.
Earlier yesterday, the embattled premier urged the country's youth to take to the streets to hold 'peaceful demonstrations' against a "foreign conspiracy" being hatched to topple his government.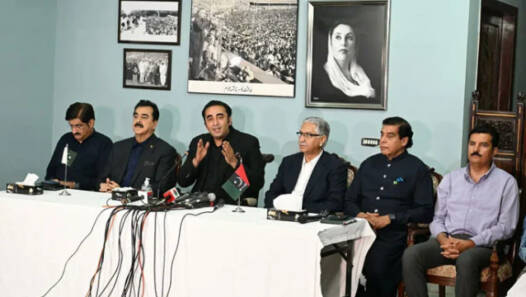 "Raise your voice and stage protests against this conspiracy not for me but for the future of the country," he remarked while addressing the youth on Saturday.
Bilawal said that there were reports that the "defeated" PM Khan would try to undermine the democratic process, adding that "goons" of PTI were heading to Islamabad ahead of no-trust voting.
He also urged the prime minister to opt for an "honorable exit" instead of looking for an "NRO or backdoor route" to save his government. "Either resign or face no-trust motion in National Assembly," he added.
Political unrest is roiling the country at the moment, with the opposition submitting a no-trust motion against PM Khan and he scrambling to gather support. But a ray of sunshine broke through all of this when PPP Chairman Bilawal slipped up at a rally in Islamabad.
Where his legs should have been shivering, his shivers were legging, and no one can get over it. "I am shaking Islamabad. Islamabad may kaampein taang rahi hai [Shivers are legging in Islamabad]," he said. He meant to say taangein kaamp rahein hain, but his slip of tongue launched a thousand (or more) memes.
Read More: Government Appoints Omar Cheema As Governor Of Punjab & Sacks Chaudhry Sarwar
What do you think of this story? Let us know in the comments section below.