One last dace for Cristiano Ronaldo, as Portugal has finally qualified for the 2022 World Cup and managed to defeat North Macedonia easily. Bruno Fernandez was the man who made this possible with two stunning goals and led his side towards the big victory.
It was an important match for Cristiano Ronaldo, as he already announced that this world cup would be his last and he did everything in the earlier qualifying round to reach the final boarding.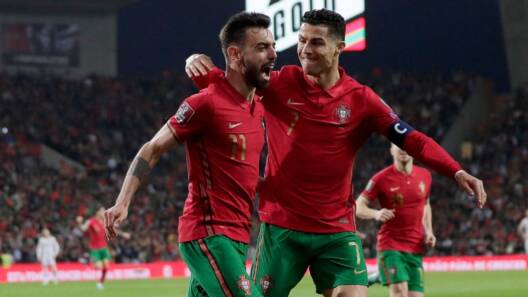 People thought North Macedonia would make another upset, but things didn't go as per their plan and throughout the match, Portugal dominated the opposition.
It was a fully one-sided match, even looking at the stats ball possession Portugal got more and managed to complete passes more than Macedonia.
Portugal qualified for the world cup 2022
The kick-off whistle blew and Portugal players attack with their style. From the beginning, they were overshadowing North Macedonia with experienced players because no one can avoid the experienced line-up.
North Macedonia tried to make changes, but the defending was tight and at one point Ronaldo shoot but couldn't find the net.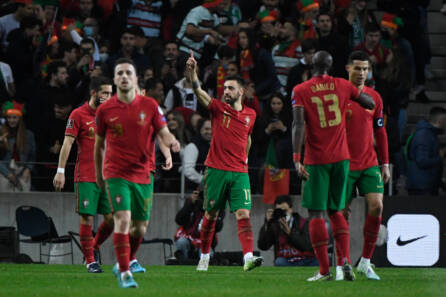 In the 30th minute, Bruno Fernandez found a great spot with a sleek pass by Cristiano Ronaldo and gave Portugal one goal cushion lead. It was a big moment for the whole team and fans out there.
The first half ended with the lead and in the second half, Portugal became more aggressive to score more. With another exceptional long ball by Diego Jota to Bruno and he took the half volley shoot to open the gates of the world cup 2022.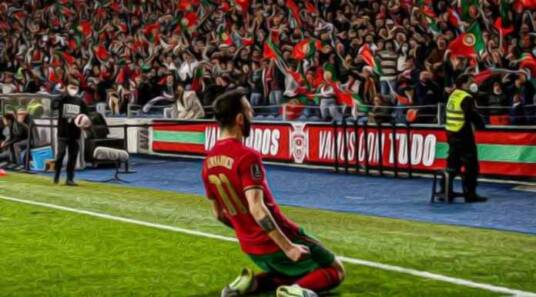 It was the moment when everyone have gone crazy in happiness and celebrated with cheers all over the place.
Portugal could have qualified earlier if that controversial goal didn't disallow by the referee which pissed Ronaldo a lot.
We made it – Cristiano Ronaldo
On this special win, the world's top scorer Cristiano Ronaldo shared,  "Goal accomplished," Ronaldo said on Instagram after the match."We made it to the World Cup in Qatar. We are where we deserve to be."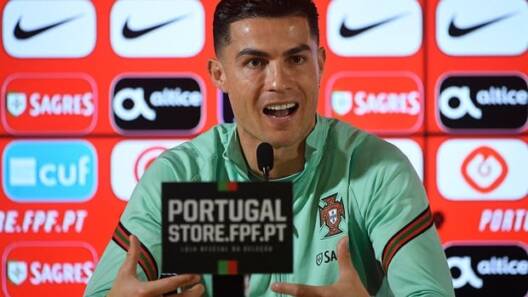 On the other hand, the man of the match Bruno Fernandes also expressed his happiness. "This win will remain in a special place for me because we have achieved our aim," Fernandes said in his postmatch interview. "That was the most important thing. I think Portugal played better.
"We've had better performances, but this is one of the highlights because it guarantees access to the World Cup.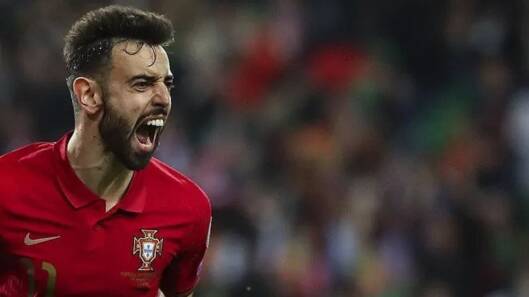 "The important thing is to help the team. I'm not here to score, I'm here to help. If I can help with goals, I'm happy to do so. Any player likes to score. But the main aim is to help however I can. That's what I did and what I have done in the past."
The boss did his best to play a better lineup against North Macedonia. Before the match, he showed great respect to the North Macedonia team. He said, "We need to show the same respect to North Macedonia that we would to Italy.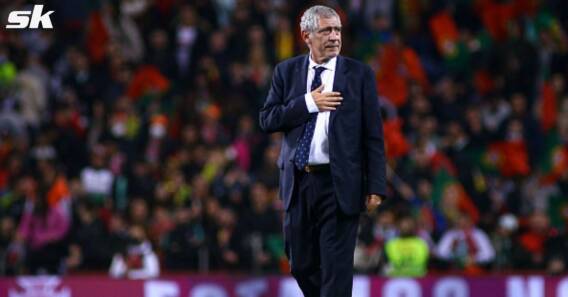 "I told you before we could be playing them, those games are not a joke, it's like a final, and anything can happen.
"You have to face it with the focus and concentration that it deserves.
"A team that goes to Italy and beats the European champions doesn't need introductions."   
He also shared his side after winning the crucial match. "My players showed a fantastic attitude," Santos said. "There was a sense of collectiveness, we dominated, we created chances and we scored. The fans were fantastic. It's a deserved win.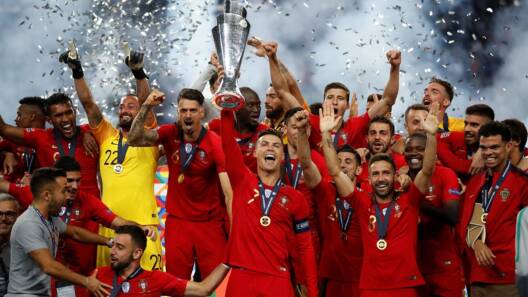 "We fully merit to be in the World Cup. My conscience is clear. I have already won two competitions [Euro 2016 and UEFA Nations League 2019] and I dream a lot of winning a third."
'I am pleased with my players' – Blagoja Milevski
North Macedonia isn't disappointed with the player's performance. He said, "I am satisfied with my players. We should be proud of the guys for what they've done from September until today.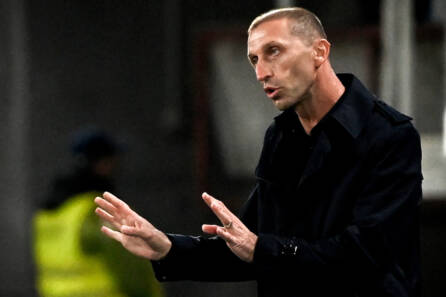 They bring great potential and talent, and are well on their way to getting closer to the best in Europe."
The defender of North Macedonia Stefan Ristovski said,
"We leave with our heads held high. We went on a journey that no one would have believed and we can take great pride in that. We caused a big shock that stunned world football, but we have to keep going and believe that it's possible to be in more games like this."
Teams qualified for world cup 2022 till now
Let's have a look at the list of teams who have qualified or say booked tickets for the mega stage of all in the football world.
Qatar
Germany
Denmark
France
Belgium
Croatia
Spain
Serbia
England
Switzerland
Netherlands
Brazil
Argentina
Ecuador
Uruguay
Iran
South Korea
Japan
Saudi Arabia
Canada
Poland
Portugal
Senegal
Ghana
Morocco
Tunisia
Cameroon
27 teams have been qualified for the World Cup 2022 out of 32 teams, few qualifying matches are left to complete the table. Last week Italy was knocked out by North Macedonia and thrashed the Italian World Cup dream for the second time in a row.
What do you think of the story? Tell us in the comments section below