Nothing defines luxury more than a brand new car and nothing defines vehicular excellence more than a German engineered car. For many of us though, that kind of a car is limited to our dreams and wish lists. No longer.
Taking the market by storm, JS Bank, one of Pakistan's leading banks has joined hands with Porsche Pakistan to provide auto financing solutions for Porsche's ultra-luxury & sports cars to consumers in Pakistan.
Bringing high-performance sports cars, SUV's and the sedan's to Pakistani streets; this alliance lets the common man get hold of his and in many cases her own Porsche in which to zoom around and dominate the roads.
One of the most reliable cars in the world with 97.4 percent of Porsches from the last 25 years still on the road, Porsche was awarded the title of "the most prestigious automobile brand" by a New York study.
In the first round, the two organizations have launched the Cayenne Platinum Edition offering customers the chance to go from 0-100 km/h in 7.7 seconds at just a little over 200k a month!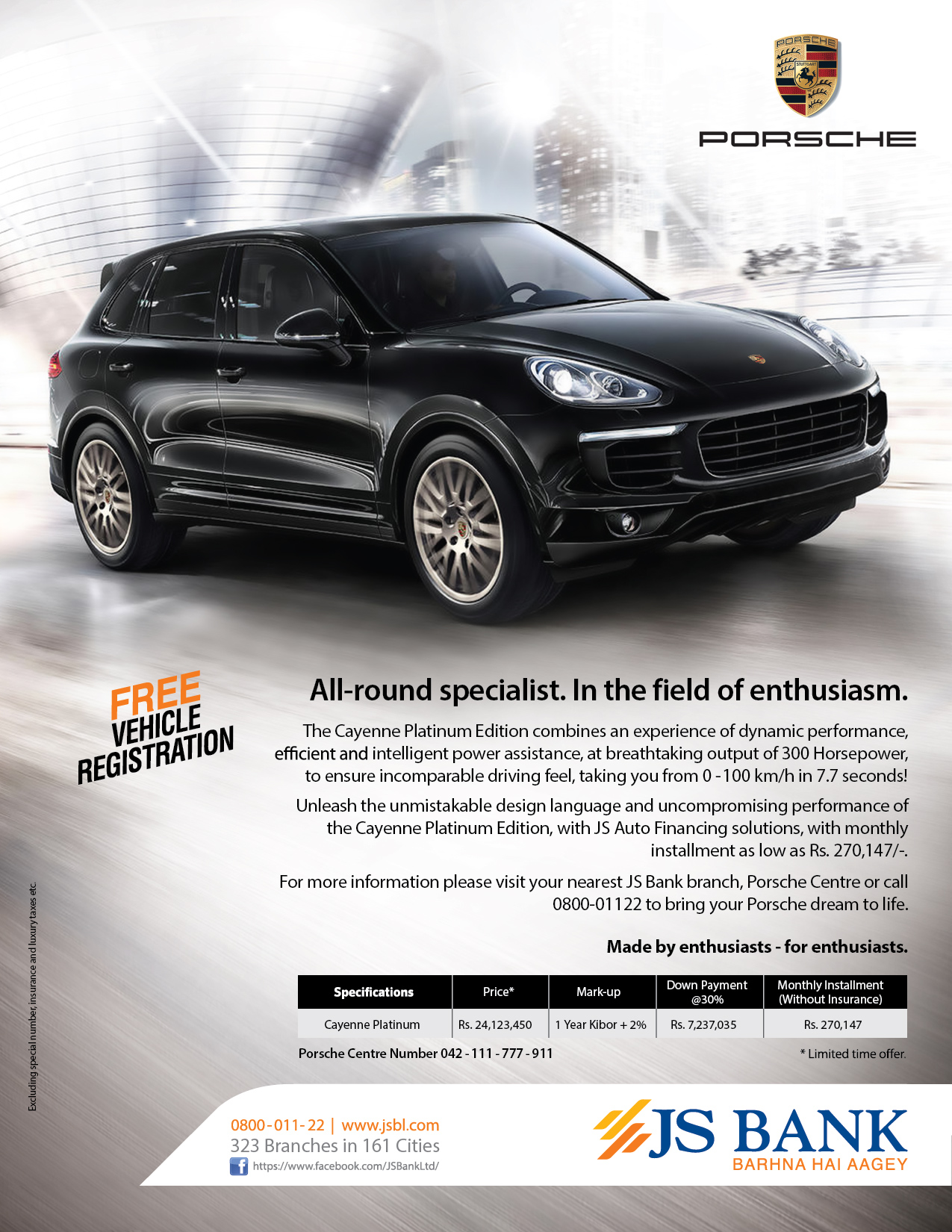 The signing ceremony was held at the JS Bank Private Banking Centre at Ocean Tower, Karachi. Senior management from both Porsche Pakistan & JS Bank Limited were present at the occasion.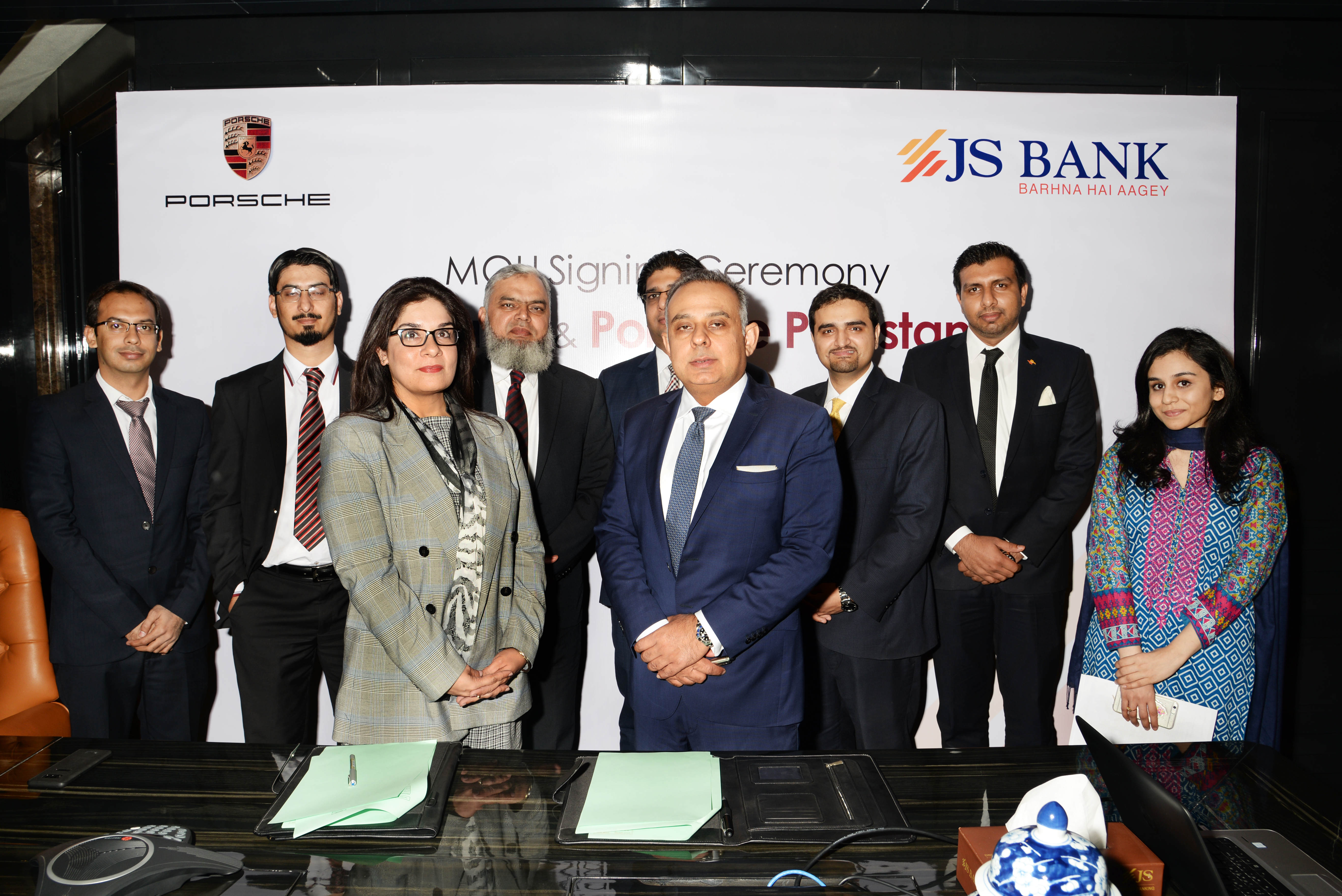 Speaking at the ceremony, Mr. BasirShamsie, Deputy CEO JS Bank stated, "The idea behind our alliance is to offer the world's most dynamic & luxurious vehicles to enthusiasts in Pakistan. This joint experience is designed to be superior, enabling customers to buy new Porsche 911, Panamera, Cayenne or for upgrading their Porsche cars."
Speaking at the occasion, Ms. Rabia Akbar, Head of Sales & Marketing – Porsche Pakistan, said: "Porsche stands for high performance and German engineering excellence and we in Pakistan have been endeavoring to offer the same values and services to our customers in Pakistan for the last 10 years."
It is an exciting time for the vehicle industry in Pakistan with companies like Renault looking to set-up manufacturing plants while the number of imported luxury cars is also on the rise. We for one can't wait to see what the future holds.