The words ashamed, appalling, and disgraceful barely describe what's going to unfold. In a repulsive turn of events, the locals caught a police constable red-handed as he secretly filmed a woman in a bathroom. Local residents in Bahawalnagar allegedly thrashed the police constable after they caught him in the horrifying act.
The video of the incident shows the policeman can be heard saying that his backbone had been broken. Meanwhile, the residents of the area can be seen telling cops, who arrived at the scene shortly, to check his phone and see the secretly filmed video as proof of his crime.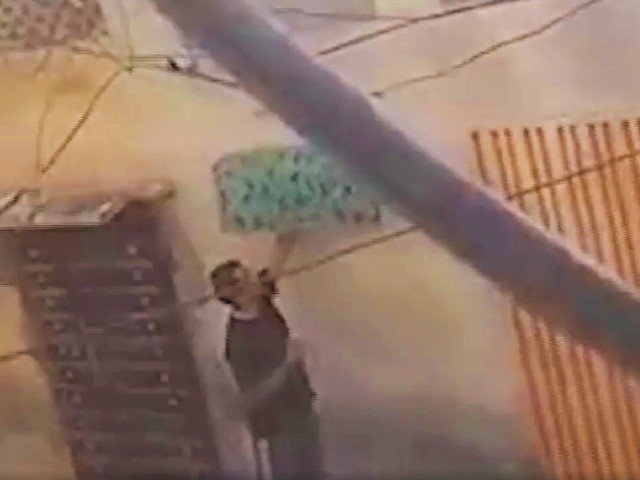 While the constable was performing the depraved act he was videotaped by a resident as he peeked through the vent while suspiciously looking around. Afterward, he was caught by the residents, who then beat him
Police in Bahawalnagar has suspended a policeman, according to the city's SP Investigations Farooq Ahmad Anwar. A First Information Report (FIR) has been registered against him at the Fort Abbass Police Station. In addition to this, an inquiry has also been initiated against him.
Take a look at the video
This is not an isolated event of men secretly filming women with a hidden camera. Last year, Punjab police arrested two men for installing spycam in the trial room of their garment store in Gujranwala. According to details, a man had fixed a spycam in the trial room situated in Nayab Shopping center.
He was making videos of women changing in the room using a hidden camera. The owner had installed the camera. In addition to this, he had recorded a video of a woman and was blackmailing her. There have been tons of incidents of a hidden camera in many famous retail stores. 
Also, something similar but more dangerous thing happened in the small city of Sindh, Sukkur. A beauty salon named Sobia's Salon was caught red-handed with many illegal things. One, a hidden camera in the restroom, and the bottle of alcohol.
What do you think of this story? Let us know in the comments section below.