In a bizarre incident, a policeman has been arrested after a case was registered against him for allegedly raping a female dancer at a hotel in Lahore at gunpoint.
The Garden Town police on Sunday arrested the policeman on the aforementioned changes.
The actress had lodged a complaint against the policeman. Accoring to her, the policemantook her to a hotel in Garden Town for a dance function. However, he allegedly raped her there.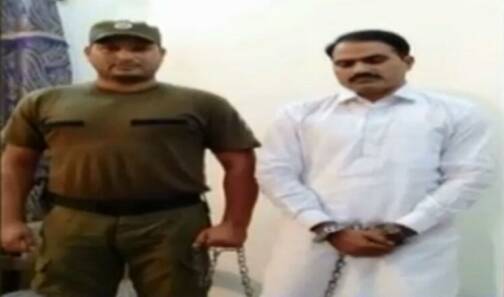 The woman claims to be a dancer by profession. She said, the man had hired her to dance in a party. She added, the policeman fled after raping her.
Meanwhile, the police have registered a rape case against the suspect and have arrested him.
Moreover, Punjab Inspector General of Police (IGP) Inam Ghani also took notice of the incident. He has sought a report on it from the capital city police officer (CCPO). The IGP has also ordered a departmental inquiry into the charges against the man.
Rising harassment & rape cases in Pakistan
The rising numbers of rape, sexual assault, and harassment in Pakistan are shocking for the country. But have we ever wondered about the reasons that promote this evil practice? It seems how a woman feels about her security if of no importance in this country.
Remember, the policeman who went half-naked in front of a woman who just came for some help in the police station.
A woman recently had come to the Jhang Model Police station for help, with her complaint. While listening to her, a policeman started undressing and took off his clothes and got half naked.
A mother of two was recently gang-raped in front of her children on Lahore motorway. Instead of helping and providing her justice, CCPO Lahore opened blamed her for the rape. Should we believe that such policemen will help anyone let alone a woman?
What do you think of the story? Tell us in the comments section below.