Just as we thought that nothing more could happen right now in these circumstances that can surprise us. We were left baffled again by a bizarre incident that occurred with a food delivery man in Lahore.
Food delivery riders struggle a lot in Pakistan. Apart from being employed on a little to nothing wage, these guys go through a lot. Be it a rainy day, or cold winter nights, it is their job to get on their motorcycles and deliver the food to the customers. Especially during these hard times, amidst the lockdown and pandemic, riders are essential frontline workers and our heroes. 
Truly, not all heroes wear capes. But sadly, irrespective of all the effort they put in, they are usually taken for granted. In fact, there are many instances of them getting mugged, and whatnot. To sum up, their struggle is actually real.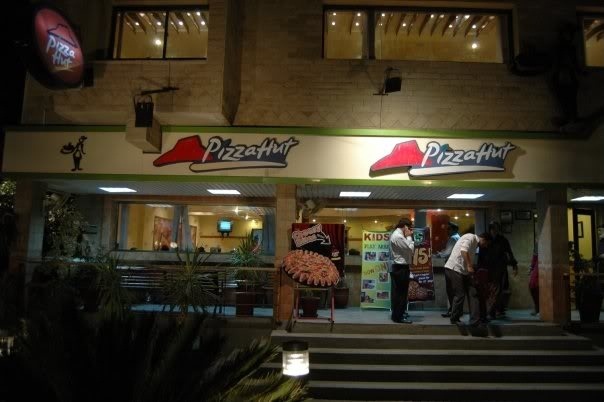 However, a recent incident that has come to the fore is an example of how easily their hard work is dismissed.
A social media user took it to Twitter and shared how an hour after placing an order at Pizza Hut, the delivery man called him and told him that the police stopped him and ate the pizzas. Abrupt misuse of power, don't you think? Yes.
Apparently, it is nothing new
Pizza Hut sent his order again? Well, yes!
Good alternative? LOL! You know what these guys mean
It is a known fact that these delivery men hardly earn enough to meet their needs. On the other hand, don't the police make enough to buy themselves some food rather than stop somebody else's food rider and basically 'steal' their food? Can we not be a bit more considerate towards such poor people who work hard to earn rather than beg?
But no. Sadly, the authority wielded by policemen in uniforms is often abused. This might not even be the first such instance. Heck, these men donned in uniforms do not even spare the poor fruit and veggie hawkers. More so, we often see them sitting at dhabas, drinking tea, or having a meal. Unlike normal people, once done gobbling, they shamelessly head out without even paying the bill in Pakistan.
Just recently, the Lahore police made a young boy and his sister do sit-ups on the street after they failed to produce their national identity cards. They think they own everyone and everything and can get away with anything which they pathetically do. What an unjust world we live in. Sigh!
What do you think of this story? Let us know in the comments section below.