Earlier this month, police lodged a case against the members of the Mystical Shayari band who had an "obscene" photoshoot in front of the portrait of Muhammad Ali Jinnah near Express Highway Islamabad. Zulfiqar Mannan, the guy model of the bold photoshoot in Islamabad, was arrested by the police on Tuesday.
The Koral Police registered a case on the complaint of a citizen named Rashid Malik. Photos of a half-naked girl and boy in front of Quaid-e-Azam's portrait at Koral Chowk showed disrespect for the father of the nation, according to the complainant.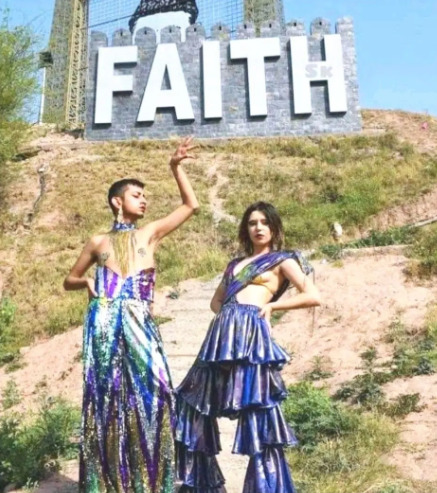 The complainant said several people demanded legal action over the photos which have gone viral on social media. Following reports that Mannan was in Lahore, the federal police conducted a raid and arrested the model for the bold photoshoot in Islamabad.
Mannan, along with another model, was involved in a controversial photoshoot that drew falk from a large number of people who demanded their arrests for posting "immoral photos" in front of the portrait of Muhammad Ali Jinnah.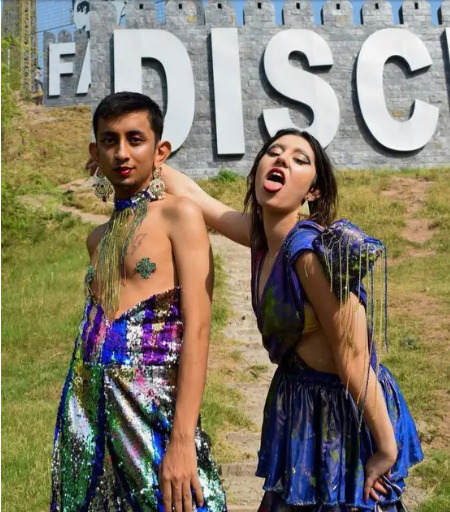 Mannan is a resident of Lahore. He is reportedly a Yale student majoring in English, primarily focusing on anti-colonial literature, public writing, and subjectivity in order to explore themes of power, gender, and revolution.
As a case has been filed against the pair at the Coral Police Station, Mannan will be shifted to Islamabad for further legal action. According to reports, the suspect's female colleague is yet to be arrested.
Zulfiqar Mannan poses with the police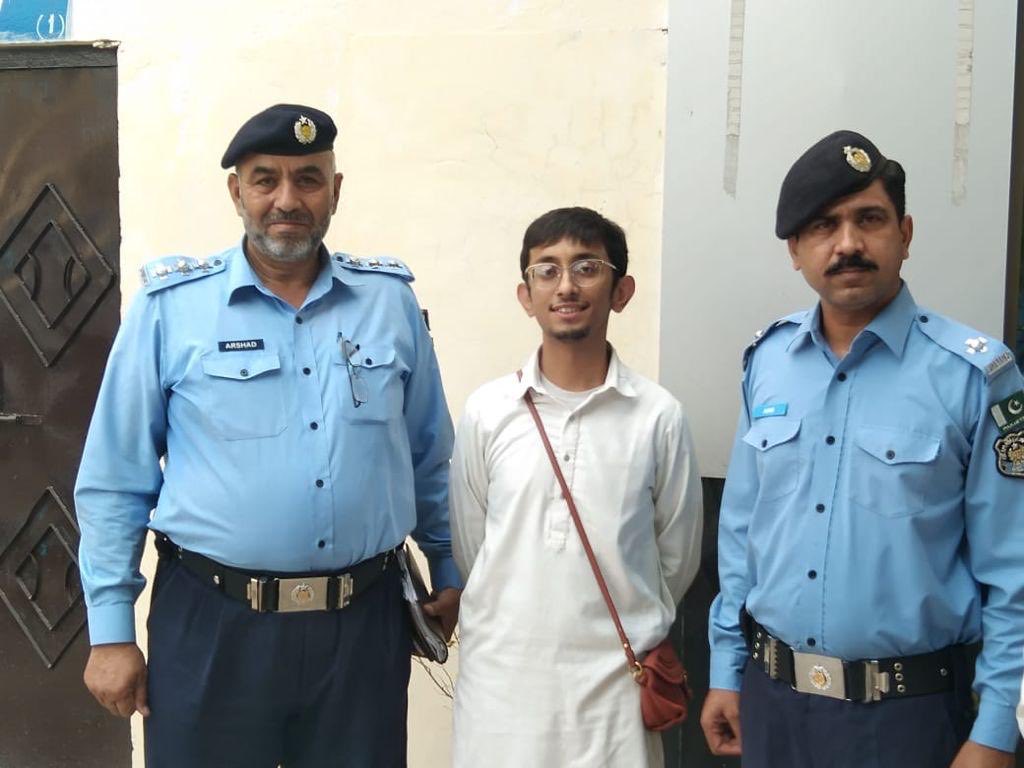 Copy of the FIR
It all began when columnist Ansar Abbasi took to Twitter and called for the arrest of two youngsters in the capital. According to him, the duo displayed 'obscenity' in public doing a bold shoot. Interestingly, nobody knew about the two until Abbasi decided to run a campaign against them.
"The DC Islamabad Hamza Shafqaat is requested to arrest the couple, who displayed extreme obscenity in public in the federal capital," the journalist tweeted. Responding to Abbasi's concern, DC Islamabad asked the public to come forward if they have any information.
The tweet from both ends sparked angry reactions from the Twittersphere. Many reminded the DC of his priorities and to focus on his job instead of moral policing people.
Unbothered by the bombardment of criticism, Abbasi gave the DC a pat on the back for taking notice. "Dear DC! I appreciate your action. And please don't bother about the criticism from the defenders of nudity and obscenity," said Abbasi.
Sigh. Is a photoshoot a much more pressing issue than the violence taking place against women in the country?
What do you think of this story? Let us know in the comments section below.